Cheese Lovers
The Cheese Lover's Letter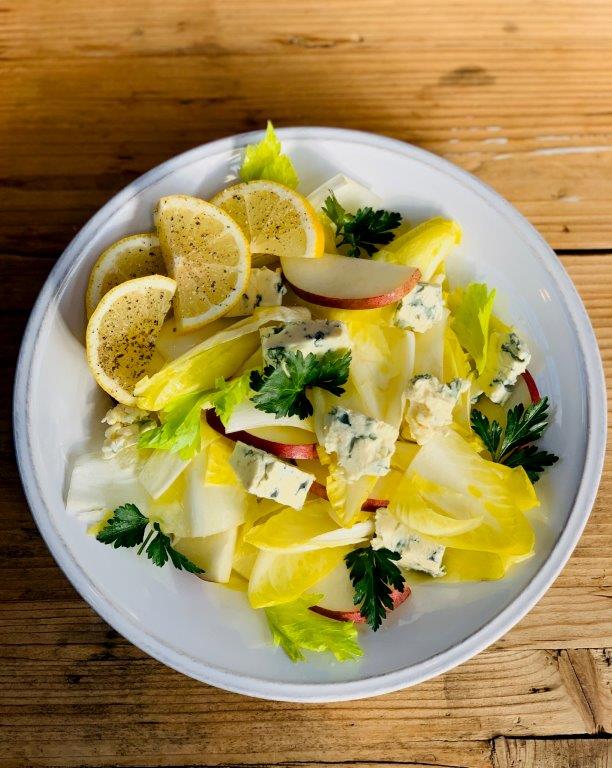 December Delights
Greetings from our Fine Cheese Department December at the Sickles Market Cheese Department is rich, decadent, and indulgent. Tis' very much the season to be jolly and share that jolliness with everyone you love. Come to our counter for cheese and charcuterie platters, for host & hostess gifts, for little samples of heaven, and as a holiday gift to yourself! Winter is basically here and so are the truffles….

Star of the Show
Organic Preserved Black Truffle Preserved in its own juice, this black truffle possesses all the majesty of a fresh truffle with the added benefit of a long shelf life. Its marbled flesh is white and pale grey, with a rich woodsy fragrance. It is ideal for shaving as a garnish or infusing into sauces to add that one-of-a-kind earthy, garlicky depth of flavor. Black truffle compliments diverse foods such as pasta, lobster, foie gras, cream sauces and light-bodied vinegars. Net weight 1 ounce. Harvested In Abruzzo, Italy, during the summer months. Source: Regalis Foods, Long Island City, New York. USDA Certified Organic.
A neat truffle fact: Truffles aren't mushrooms, they're ascomycetes; and as such they cannot produce air-born spores. In order to reproduce, truffles rely on animals to spread their spores.
The Wheel Deal Montgomery's Cheddar
Now 30% Off through December 31, 2019Reg.$32.99/ LB
In its entirety Montgomery's Cheddar, or Monty's for short, is a hulking fifty pound wheel wrapped in mold-speckled linen. Montgomery's physical robustness carries over to the cheese's flavor and texture. Its rich taste stratifies gorgeously into meaty, smoky, nutty and caramelized flavors. And its solid texture is granular and crumbly, with a unique brittleness ascribed to the slow peg mill used to make the cheese. Hailed as the benchmark for artisan farmhouse cheddar, Montgomery's is made today as it was 100 years ago: Daily, with fresh pastured milk, the same family recipe and on traditional equipment. Enjoy Monty's with hearth baked bread, strong mustard and your favorite IPA. Handmade by James Montgomery and Steve Bridges at Manor Farm. Aged 14 months minimum. Somerset, England. Raw Grass Fed Cow Milk.

The Monthly Blend
Belgian Endive with Pear & Rogue River Blue
Salad always plays a crucial role in a structured meal. Crisp, light and refreshing this isalata indivia effectively balances the rich, carb-y weight of the holiday main course. The elements in the salad work beautifully with each other, too – the bitterness of the endive, the sweetness of the pear and the saltiness of the cheese perfectly complement each other.
The Ingredients:
4 large spears Belgian Endive1 red Bartlett pear, cored4 oz.
Rogue River Blue
1/3 cup mixed celery leaves and flat leaf parsley, stems removed and coarsely chopped
2 lemons, one halved and the other quartered
2 tablespoons roasted pistachio oil
Salt and pepper to taste
The Ingredient Spotlight:
Rogue River Blue isn't so much a distinguished blue cheese as it is an American culinary treasure. Its fruity, buttermilk-y and spicy notes coalesce into a big, balanced flavor. Its texture is buttery and crumbly. It retains all the necessary moisture form its cloak of brandy-soaked grape leaves. Aged 8 months minimum. Producer: Rogue Creamery. Central Point, Oregon. Raw Cow Milk. Rogue history: In 2019 Rogue River Blue was awarded World's Best Cheese. Its origins date back to 1957, when Sonoma cheesemaker Tom Vella developed the blue's original mold strain which is used to this day. Vella's Oregon facility was set up earlier, under the auspices of entrepreneur James L. Kraft, of Kraft Foods fame.
Belgian Endive is a salad green with pale yellow canoe-shaped leaves. Its flavor is astringent and bitter while its texture is crisp and smooth. Also known as witloof, Belgian endive is grown in trenches mounded over with soil as to keep its leaves from turning green. Its's a cool weather vegetable grown in Belgium. Here's to your health: Belgian endive is loaded with a long list of vitamins and elements, but its most impressive health supportive attribute is its high level of Kaempferol, a flavonoid that's an aggressive anti-cancer agent.
Instructions:
First prepare the acidulated water. Fill a non-reactive bowl with cold fresh water and squeeze one half lemon into the water. Set aside. Now unwrap the blue cheese, delicately remove and discard the leafy rind and crumble the paste over a small bowl. Set the crumbled cheese aside. Gather the endive, halve the spears and remove the cores at their bases. Separate the leaves carefully, discarding the wilted ones and slicing the large ones. Gently put the cut endive in the acidulated water and leave it submerged for 10 minutes. Remove the leaves and pat them dry. Lay the prepared endive in a large bowl, adding the chopped celery leaves and parsley. Halve, core and cut the pear into rough cubes. Add the pear to bowl, and squeeze the remaining half lemon over the salad in progress. Season with salt and black pepper. Gently toss the salad. Add the Rogue River and toss the salad again. Divide and plate the salad. Garnish with pistachio oil and a lemon wedge.Serves four guests.
An afterthought:
Rogue River Blue is notoriously scarce on the market. If you can't get your hands on it, don't fret. Bleu d'Auvergne, Valdeon and Glacier Blue are easy to come by, and they're all just as good in this salad.
P.S...Bottles by Sickles over at 200 Monmouth St. in Red Bank, NJ has some great accompaniments to our cheeses… Drink, be merry and above all eat cheese. The Cheese Department