A love letter to Il Censo 'Njuro' 2015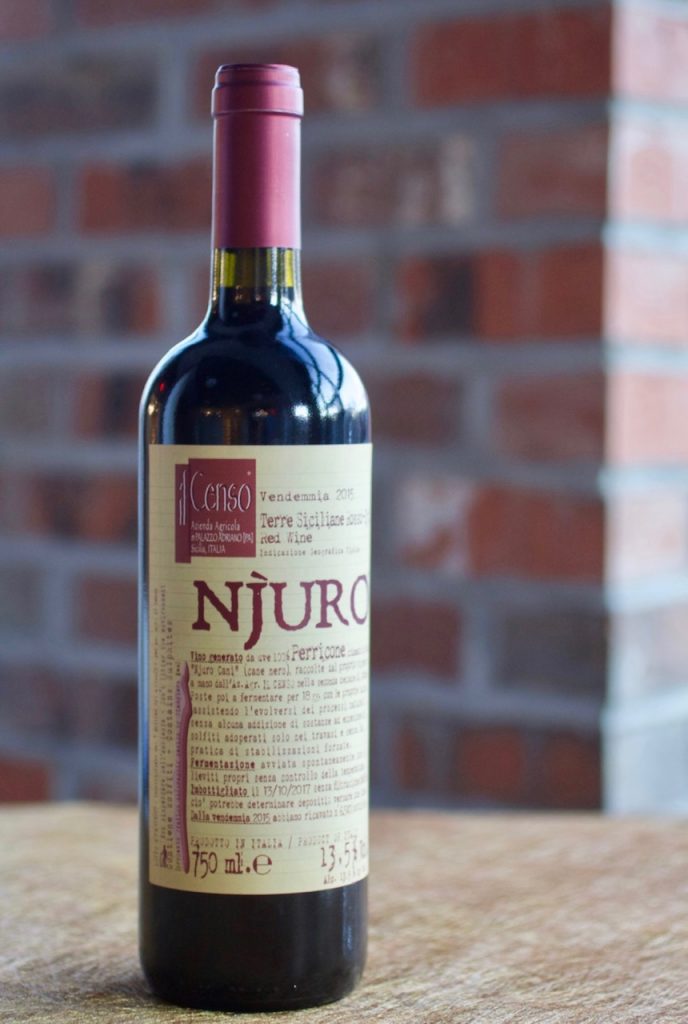 One of our wine specialists at Bottles by Sickles has a deep love for this particular bottle! We'll let Liz Bogner take it away with her notes below, she'll tell you why you must try this one immediately!

Deep roots: from vines to friendship begins to describe the birth of Il Censo and the rebirth of a dateless wine culture in Palazzo Adriano, an old rural Sicilian village. Gaetano and Nicoletta Gargano teamed up with Giampiero Bea; an Umbrian superstar and son of the infamous Paolo Bea (You may know their wines by the exquisite hand written labels).
Take a thousand year old Sicilian village, an ancient Sicilian family property owned by Gaetano's family for over 200 years, a zest to bring back viticulture as pure and natural as possible, and the partnership of two amazing families who truly respect nature, and expect a product of pure magic and art which is what we have here.
The Il Censo 'Njuro': the grape is Perricone, though some may know is as Pignatello. Organic, unfined, and unfiltered, this wine is deep in color. On the nose; earthy dark fruit, herbs, and fennel. On the palate; rustic and boisterous tannin which evolves and develops the longer the wine is open (I recommend opening at least an hour before consumption). You can taste the evolution in your glass as the wine opens and softens following through with the dark fruit and herbs. Terroir driven, rustic, pure, and versatile; art meets nature in a bottle. Pair with red meats, roasts, stews, anything hearty and earthy. Truly an entrancing wine!
That's all for this one! Stop by and see us this weekend and we'll help select the perfect bottle for you!