Have a piece of Panettone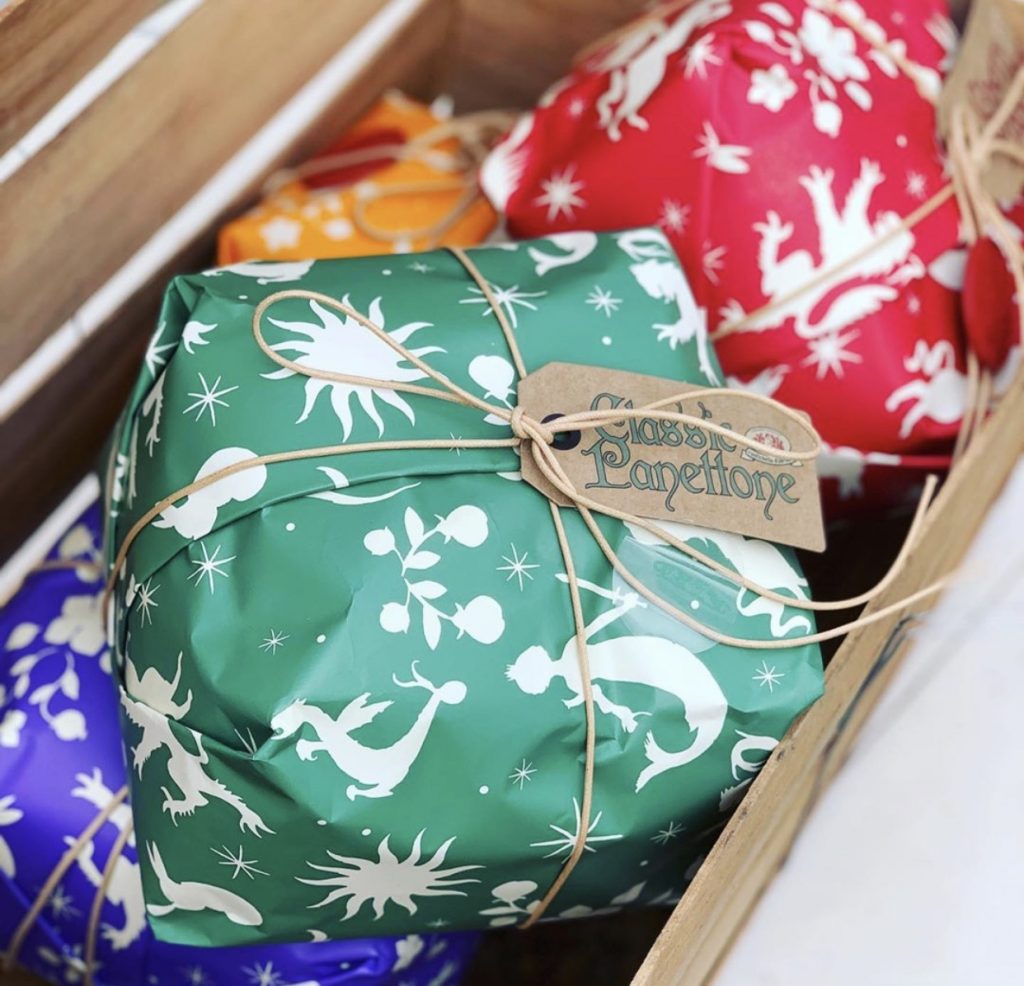 Christmastime brings some of the sweetest traditions to our table but there is nothing we look forward to more than the first piece of panettone. The sweetbread is a treasure of patience, with dried fruits recalling the warmer seasons and a natural yeast that is kept alive through the year. The final dough itself takes 20 hours to rise three times before baking off. Of course there are many panettoni out there to choose from, and many producers have found ways to cut corners and save time. But we think the holidays should be about sharing the best, so this year we were excited to discover Rustichella Panettone.
Rustichella makes a delicious, fluffy panettone that is not too sweet and will last for days once opened. And can we talk about how beautiful the paper packaging is? It makes a great party gift and looks perfect under the tree because it is so fun to unwrap. The Rustichella panettone will last for months wrapped, and once opened for days, due to the natural leavened yeast. If you make it through the holidays with some leftover, try making french toast with it!
Sickles carries four flavors for all the sweettooths
Green – Classico. Dried citrus fruits fill this brioche cake with classic Milanese recipe.
Red – Cherry. Candied amarena cherries offer a moist spin. Would be perfect dunked into an after dinner drink.
Purple – Dried figs from Cosenza and chocolate morsels. This is the house favorite, anytime of the day or year we want a piece!
Orange – Abruzzese Orange and Chocolate. For the chocolate lover! A specialty from Rustichella, these candied dried oranges brighten the deep chocolate flavor.