OmNom Chocolate
OmNom is a new chocolate producer we are excited to welcome from Reykjavik, Iceland. The packaging on these bars is unmistakable—futuristic, graphic forward, and colorful. Inside the smooth bars are cut with the same polygonal shapes, making it easy to break off a unique shaped bite. Chocolate bars do not need to be so square!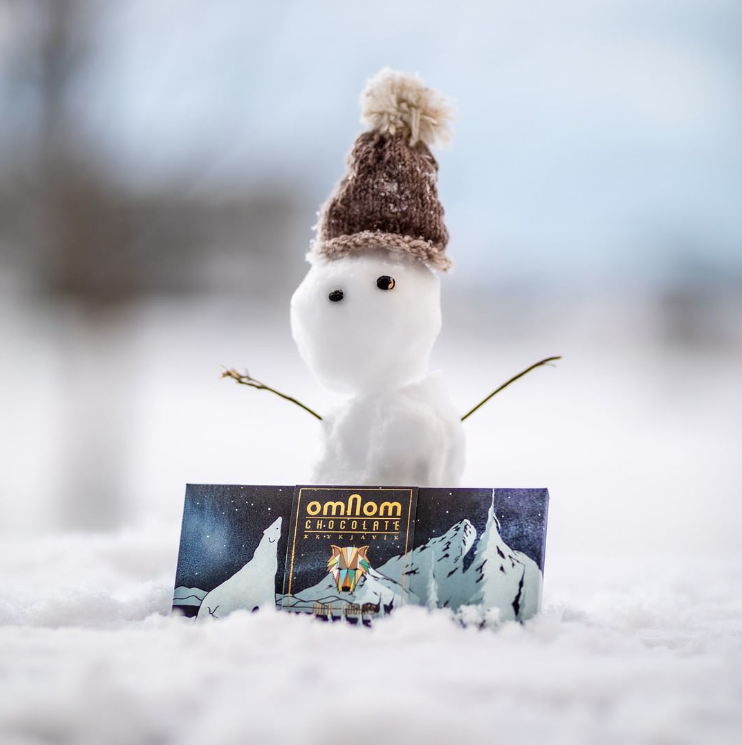 We fell in love at first bite when we had the Coffee + Milk, a rich combination that will remind you of a creamy cappuccino.  OmNom uses Icelandic milk powder, made from Iceland dairy in a completely carbon free process.  We just had to taste others, so we picked three other bars to bring to the Market our favorite four.  In addition to Coffee + Milk, we haveCaramel + Milk.  Wow!  The smooth milk chocolate base with little crisp nuggets of caramel, has a fudge like texture and flavor. 
Lakkris + Sea Salt. This Licorice and salt combination has been decorated with Gold and Silver Tasting awards across the world. This has a softer anise flavor balanced against the sea salt, and unlike chewy licorice twists, this has a silky smooth texture.
Cookies + Milk. *Christmas seasonal* This super rare and limited bar is available only for a short time. Two gingerbread cookies, made from steel cut oats, covered in that delicious milk chocolate base. This is a treat that can get you back on Santa's Nice List! Discover more about them https://omnomchocolate.store/ and follow them too