Sickles Loves Heritage Berkshire Ham!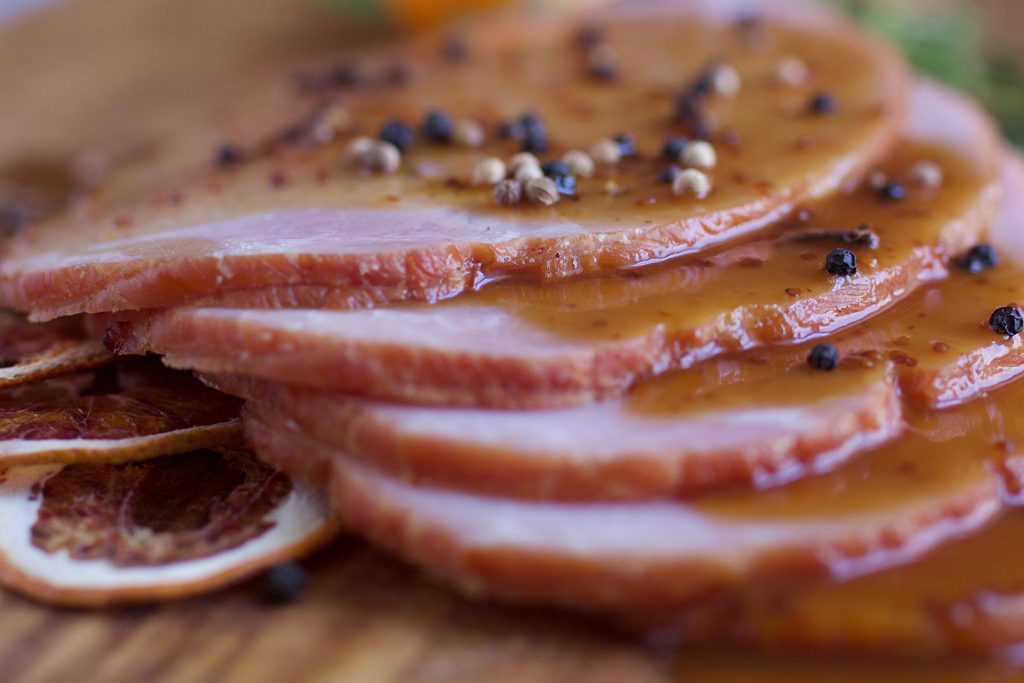 At Sickles, we're focused on lots of good stuff but the quality is always at the top of the list. So when it comes to our ham, we search for the very best to share with you. The best means Heritage Berkshire ham. Some meat distributors will crossbreed with white pigs, which still allows them to call their product "Berkshire." At Sickles, we use a full-blood Berkshire, a 100% Berkshire with no crossbreeds. Other than the Ham, there are 3 ingredients: Sea Salt, Celery Powder & Turbinado Sugar. Plus it's uncured & smoked only, with no liquid smoke. You can tell the difference in quality just by looking at the superior Marbling, Flavor, and Texture….then of course the taste says it all! Raised Humanely on small family farms, on an all-vegetarian diet with no growth hormones.
Berkshire hogs' muscle fibers are shorter than other breeds'. This makes the meat naturally more tender, with a smoother texture. Its fat has a lower melting point, which means a melt in your experience. The sweet, buttery flavor will make this an Easter tradition or just your favorite new ham. Berkshire pork has a higher pH balance than other breeds Which not only gives it a darker color but also lets it retain more of its juices. While plain pork can be dry, Berkshire pork is moist & delicious.
Find our Berkshire Ham in our Butcher and Deli Departments at our Little Silver and Red Bank locations! To ensure a delicious Easter, order ahead and check out our Easter Catering menu right here, it features a Brown Sugar & Spice Rubbed Ham, the ham of course is Berkshire Ham :).