5 Ways to Use Mike's Hot Honey!
Mike's Hot Honey is the highest quality honey infused with chili peppers. Mike Kurtz began drizzling his signature hot honey on pizzas at the Brooklyn pizzeria where he worked, and customers started to ask if they could buy bottles to take home.We love Mike's Hot Honey and have it at our cheese department. The honey is perfect for charcuterie boards and allows for a more flavorful board. But you use Mike's Hot Honey on tons of other dishes and we have some delicious suggestions that you can shop at Sickles!
Of course we have to start with Mike's way – on Pizza!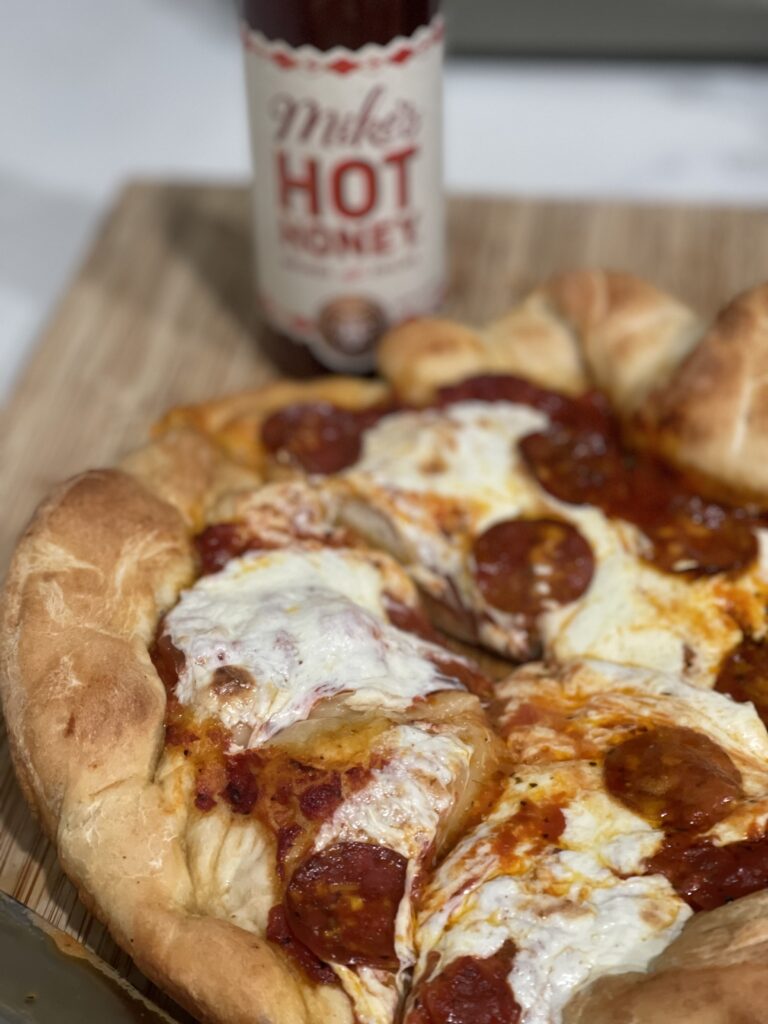 One message we will be repeating a lot throughout here is that sweet and savory are great together! Add it to pizza you order or make at home!
Watermelon & Feta Salad
Drizzle on top for more flavor and heat to this already fantastic salad. Experiment with Mike's Hot Honey as a dressing for your favorite salads and vegetable dishes.
Hot Honey, Bacon & Parm Brussels Sprouts
Some added heat and sweet to this classic side dish special! If you want a super rich tasting dish,Benton's Smoked Bacon will take this classic side dish to an incredible level of savory deliciousness.
Hot Honey Cedar Plank Salmon
Upgrade your salmon with Mike's Hot Honey, the combination is phenomenal. As the fish cooks and the plank heats up, this moisture rises out of the plank and pulls the characteristic flavors of Cedar with it. This essentially infuses the salmon with a fresh wood flavor and allows the fish to gently steam as the plank acts as a barrier between it and the heat source.You can find this in our Butcher department in Little Silver, and our Seafood department in Red Bank!
Sweet Heat Margarita
End the night with this refreshing margarita with a hint of spice! Visit Bottles by Sickles and the team will help you choose the perfect tequila. Casamigos would be perfect and is a crowd favorite..
INGREDIENTS
2 oz tequila
1 oz lime juice
1/2 oz orange liqueur
1/2 oz Mike's Hot Honey syrup (1:1 MHH and water)
Lime wedges
Coarse salt
1.Dip the rim of your glass in MHH simple syrup, then dip in a dish of course salt.
2. Combine all ingredients and shake over ice. Strain into the glass.