An American Classic: Caswell-Massey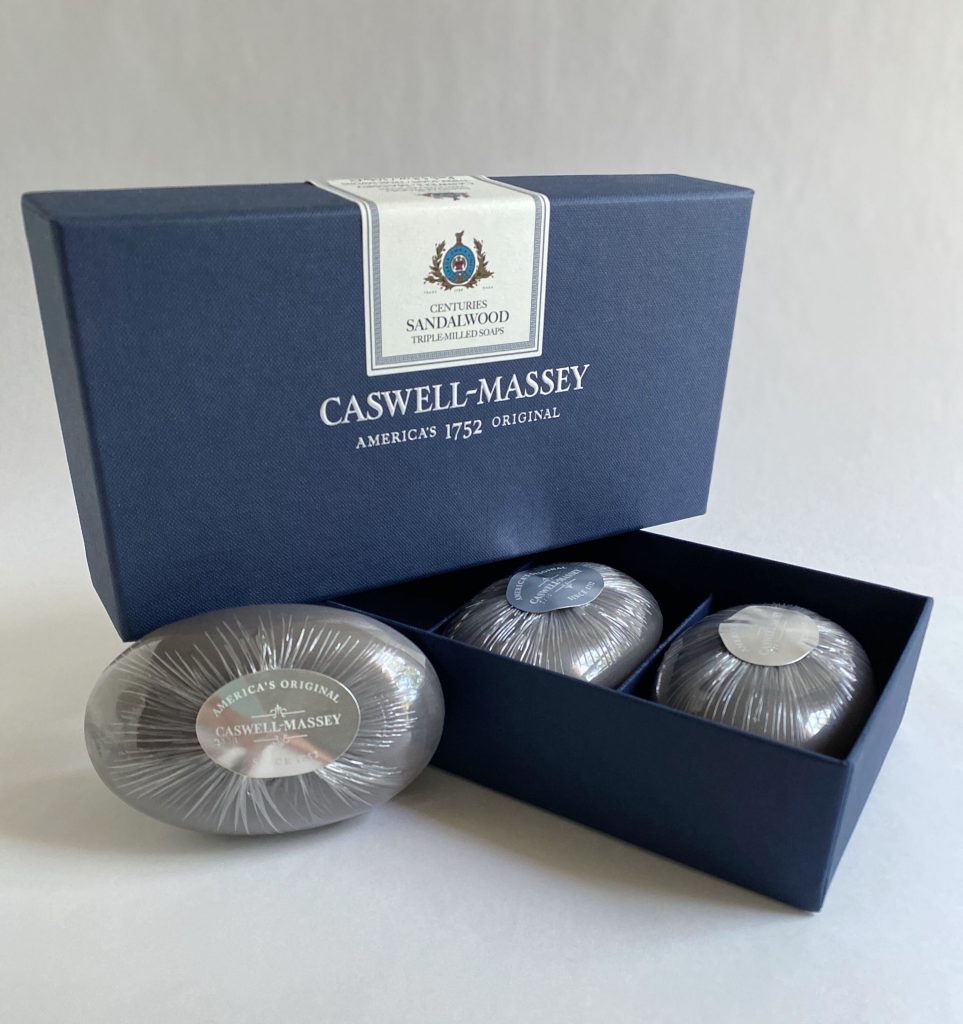 If Caswell-Massey was favored by the previous fathers of our country, then they may just be good enough for your dear old Dad!
Just in time for Father's Day, our Gift department now features Caswell-Massey. Founded in Newport, Rhode Island in 1752, Caswell-Massey has sold the finest soaps and perfumes since before the American Revolution. They are recognized as the oldest consumer brand in the US, and count many American icons as ardent fans of their products, from George Washington to John F. Kennedy. Caswell-Massey is truly a timeless American original.
Since the days of powdered wigs and wooden teeth, Caswell-Massey has always held a philosophy toward health by using the best ingredients to feel clean and smell great. That tradition continues today as all products are paraben-free, sulfate-free, and phthalate-free, and environmentally sustainable, as best possible. Giving a Caswell-Massey product looks clean and great, too, paired in their iconic blue box. Always made in the USA, now they call Edison, New Jersey home.
Fragrances include Sandalwood, Lavender, and Verbena. Trailing scent is good medicine. The Almond hand cream moisturizes without greasiness, and smells like cherry on the tree, too. If you are sunburned, Oatmeal triple-milled soap cleans skin and cools inflammation. Caswell-Massey knows tricks worthy of a Paris apothecary, but this American tradition is in Little Silver. Discover the samples and shop our spacious new floor plan in Gifts. Click here to learn even more about our Father's Day Gifts before you stop by!