Celebrate Dad with Butcher's Best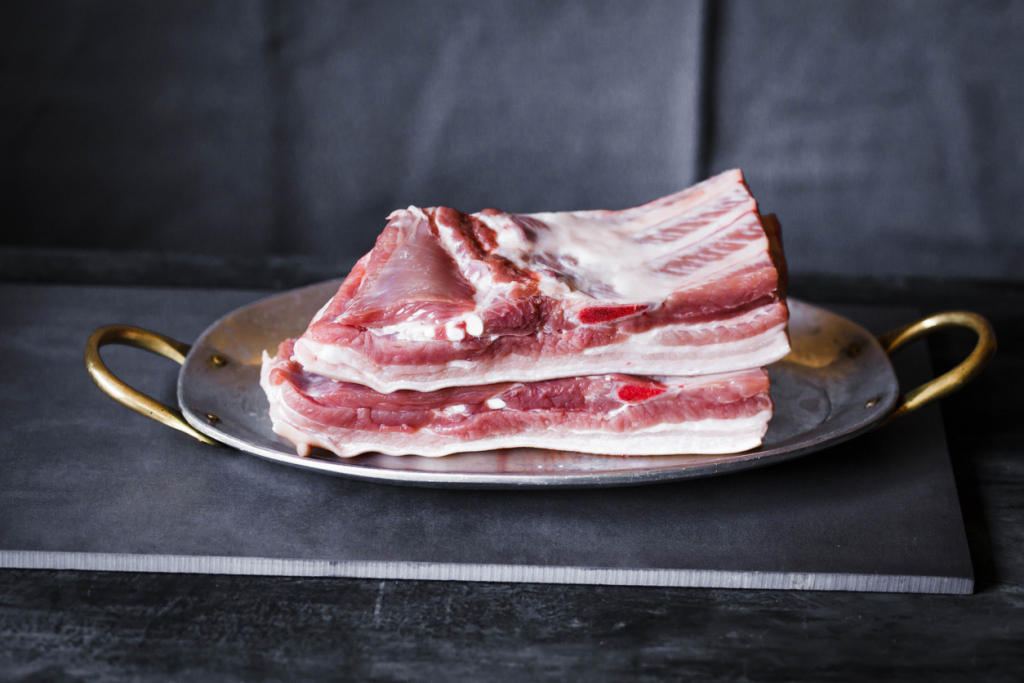 When it comes to the best cuts in town you can rely on Sickles Meat Department to be there for you. We pride ourselves working with small farms and producers to ensure fresh, safe proteins for your family.
Now that it is summertime and we want to be by the grill, we go for succulent and tender pork, and there is no better than Berkshire Pork. Like Waygu Beef, Berkshire Pork is synonymous with top quality breeding and is recognized as the best there is. The Berkshire breed first gained acclaim by English General Oliver Cromwell, who was holed-up one winter with his troops in the shire of Berks County England. Hence the name, and the fame because the juicy meat kept the soldier morale high. The pigs are known for their short, black bodies and white "socks" around their small legs. On a stocky frame the pigs develop a great mass of fat with thin muscle fibers, leading to juicy, tender, and flavorful bites.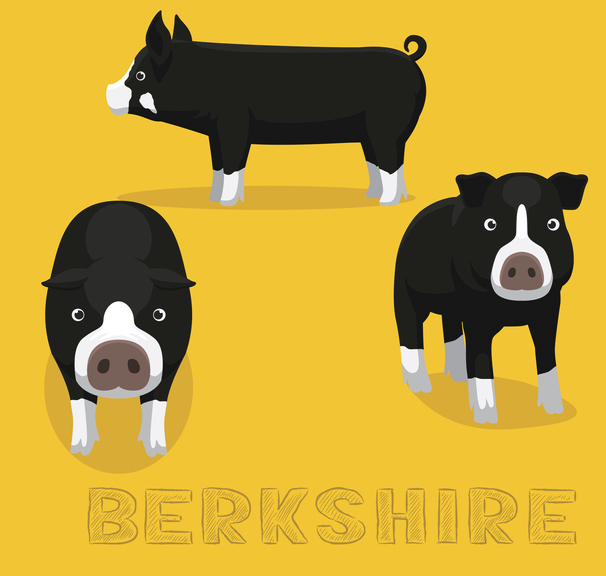 Today, each Berkshire raised pig can be traced back to their English ancestors, whom Queen Victoria is said to have raised the very scion of the modern breed. At Sickles we source from a few vendors who each have Berkshire specialty cuts, but one of the most epic is Heritage Berkshire Pork. Heritage provides us with the thick Hickory Smoked Bacon in the Meat Department that is always hit, for example. Right now we are loving their Uncured Hot Dogs on the grill for a quick bite, and their thick cut Rib Chops are the juiciest we've tasted. The fire kissed dogs retain their juiciness so well in the natural casings that you may not reach for the mustard or ketchup because they are that good. No matter which brand or cut, if you got it at Sickles and it is Berkshire Pork, you know it is the best!
This weekend we are bundling some of our favorite Berkshire Pork products into a Berkshire Box—a great way to sample the quality and make it fun to try. This is one of a few boxes we are selling this week, but they are cryovacked to last you a long time if you decide to freeze. Orders placed by Thursday June 18th will receive a 10% discount. Give our Catering Team a call at 732-741-9563 ext. 2133 or email us at Catering@SicklesMarket.com
The Berkshire Box – $80 ea
1 pack Berkshire Chorizo
1 pack Berkshire Hot Dogs
2 pcs. Berkshire Pork Tenderloin
2 pcs. Berkshire Rib Chops (1.5″ thick!)
The Simply Chicken Box – $40 ea
1 Murray's Whole Chicken (3.5 lbs)
1 pack of Murray's Boneless Chicken Thighs (4 pcs)
1 pack of Murray's Bone-in Chicken Thighs (4 pcs)
2 lb pack of Murray's All-Natural Thin Sliced Chicken Cutlets
1.5 lb pack marinated Murray's Chicken Breast (Lemon Basil)
1 pack of Murray's Drumsticks
The Meat Lover's Box – $100 ea
2 (8 oz.) Angus Filets
2 (10 oz.) Angus Strip Steaks
2 NY Pork Chops
2 (1 lb) pack of Ground Sirloin
1 pack of Sickles' Own Hot Sausage
1 pack of Sickles' Own Sweet Sausage
The Grill Master Box- $140 ea
1 Marinated Flat Iron Steak (Garlic, Oil & Parsley)
1 Turkey London Broil (Lemon Basil)
2 lbs Marinated Chicken (Lemon Basil)
1.5 lbs Ground Sirloin
1 pack of Windmill Hot Dogs
2 (10 oz.) Black Angus Strip Steaks
2 (10 oz.) Rib Eyes
The Surf & Turf Box – $110 ea
2 (8 oz.) Angus Filets
2 (8 oz.) Prime Strip Steaks
1 lb of Day Boat Scallops (10-20 scallops)
1.5 lb Shrimp Scampi
(16-20 shrimp with Garlic, Olive Oil, Butter, White Wine.)
2 (8 oz.) Faroe Island Salmon Filets
(comes with cedar wood plank to grill!)