Coneflowers: A Firework Display All Summer Long
Just arriving into our Garden Center are the Coneflowers, a Perennial Favorite here at Sickles.  From mid-summer through the fall their vibrant colors burst into a spectacular display.  The vivid colors are almost unreal.  Coneflowers, also known by their genus name Echinacea, are part of the Daisy Family, which is why they are so bright and with psychedelic hues! Best of all, Coneflowers require very little maintenance to keep up.  Plant in full-sun and watch them shoot up like a rocket.  Coneflowers are draught and heat resistant, only requiring about an inch of water per week, and best to let soil dry out between waterings, if possible!  
Depending on the variety a Coneflower plant will grow to 1 to 3 feet, so it will not overcrowd your garden.  The bright radial blooms attract butterflies, birds, and pollinators, making it a great addition to your garden's ecosystem.  A Coneflower's long stems are perfect for cut flowers, and many varieties do not need to be deadheaded—they are bloom machines pumping out stunner after stunner through the cooler months ahead.  Prune down to the ground before winter and watch these spring back next year.  
If we had to pick one starter plant for a new garden, it would be the Coneflower.  Our Garden Center has plenty in-stock—including the sunset colored Sombrero Sangrita and the gorgeous popper Green Jewel. Additionally look out for Sombrero Fiesta Orange, Sombrero Tres Amigos and Sombrero Sangria.  Bring them home and enjoy a summer-long display of beauty that rivals  Fourth of July fireworks!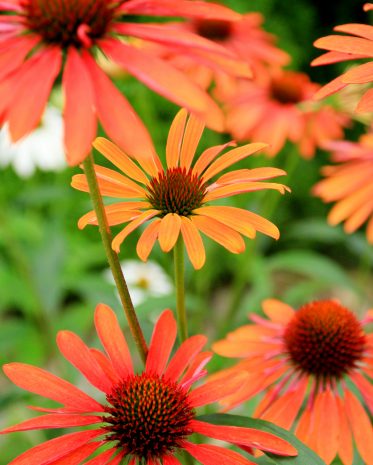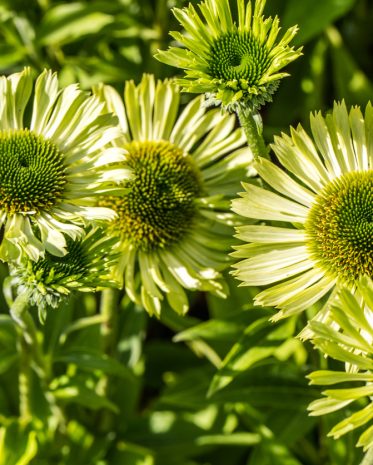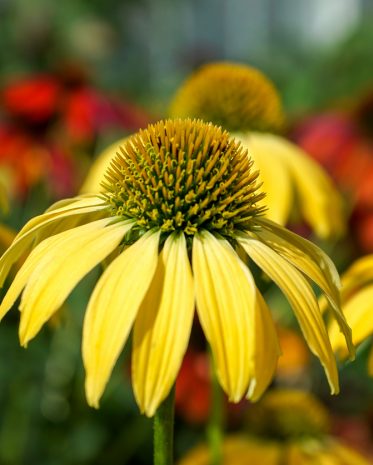 Previous Next