Health(ier) Cocktails to Kick off 2021!
For those who don't want to participate in dry January this year but stay healthy at the same time, here are three healthy alternative cocktails to enjoy! First, is a probiotic filled Ginger Kombucha spiked with some vodka, a great drink to have after a long day, at brunch, or with your Bucha lovers! Kombucha has so many benefits including increased energy, improved digestion, boost in the immune system, lower cholesterol, and improved blood sugar control. The second is a Mimosa with grapefruit juice and bits of strawberry. Grapefruits are rich in nutrients, antioxidants, and fiber, making them one of the healthiest citrus fruits you can eat. And Lastly a celebratory champagne drink with blueberry juice. Blueberries have been labeled a superfood, they are low in calories and incredibly good for you. They contain fiber, vitamin C, vitamin K, and great minerals like manganese!
Drink with us! If you make one of these cocktails, share it with @BottlesbySickles on Facebook and Instagram, we'd love to see how you enjoy your healthy cocktail!
Ginger Kombucha
Crushed Ice
1oz Vodka
1 cup Health-Ade Ginger Lemon Kombucha
Mint
Lemon
Fill glass with ice.
Add the desired amount of mint and lemon slices into a glass.
Pour Vodka.
Add Health-Ade Kombucha.
Garnish with a lemon slice and enjoy.
Strawberry Grapefruit Mimosa
1/2 Large Grapefruit
Strawberries
Thyme
Champagne
Add Thyme to glass.
Add the juice of 1/2 of a large grapefruit.
Add cubed strawberries to glass.
Top with champagne.
Garnish with more thyme and strawberries.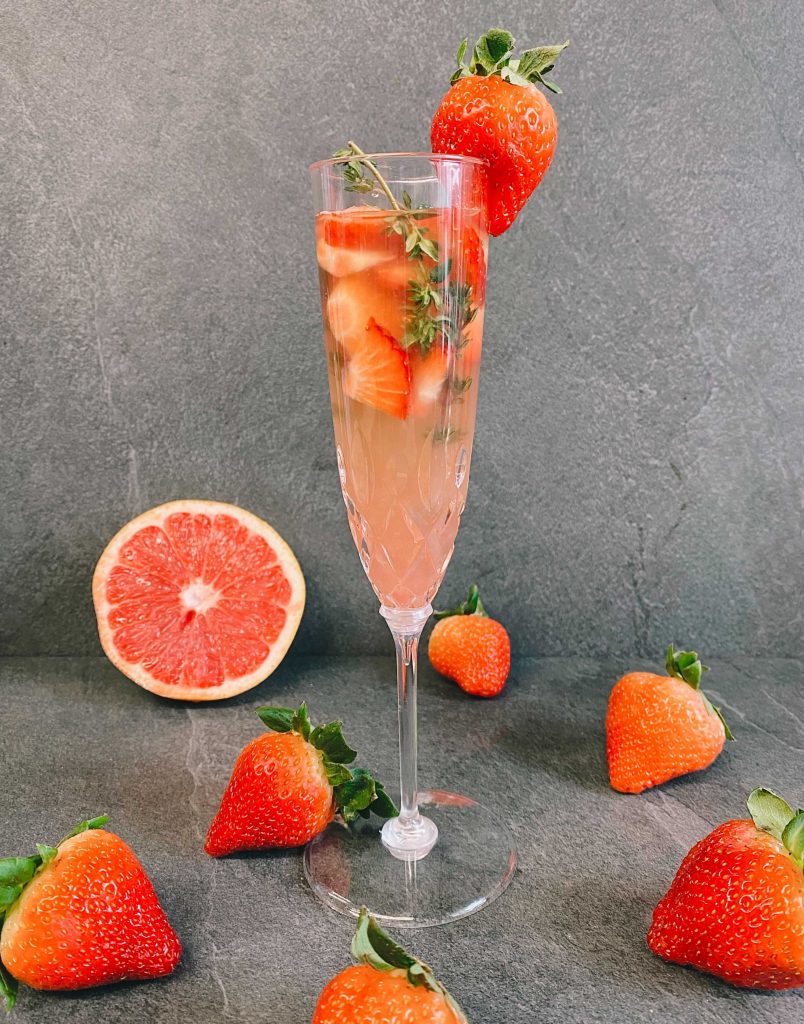 Skinny Blueberry Spritzer
1/2 cup of fresh blueberry juice
2tbsp. Lime juice
1tsp sugar
1/4 cup champagne
Add Ice.
Add blueberry juice.
Add lime Juice.
Add the 1tsp of Sugar
Top with champagne.
Garnish with blueberries