Hellenic Farms: Bringing Greece to the Grocery! (Interview)
Hellenic Farms is USA's premier importer and supplier of Hellenic products. They work directly with a network of artisan producers to source the finest quality food products from all over Greece. Their aim is not only to bring a local expertise of Greek premium products to a wider audience, but to teach the health benefits of their Greek products and Grecian Gastronomy. We interviewed Owner, Vivianna Karamanis about how she got started. Your are in for a treat!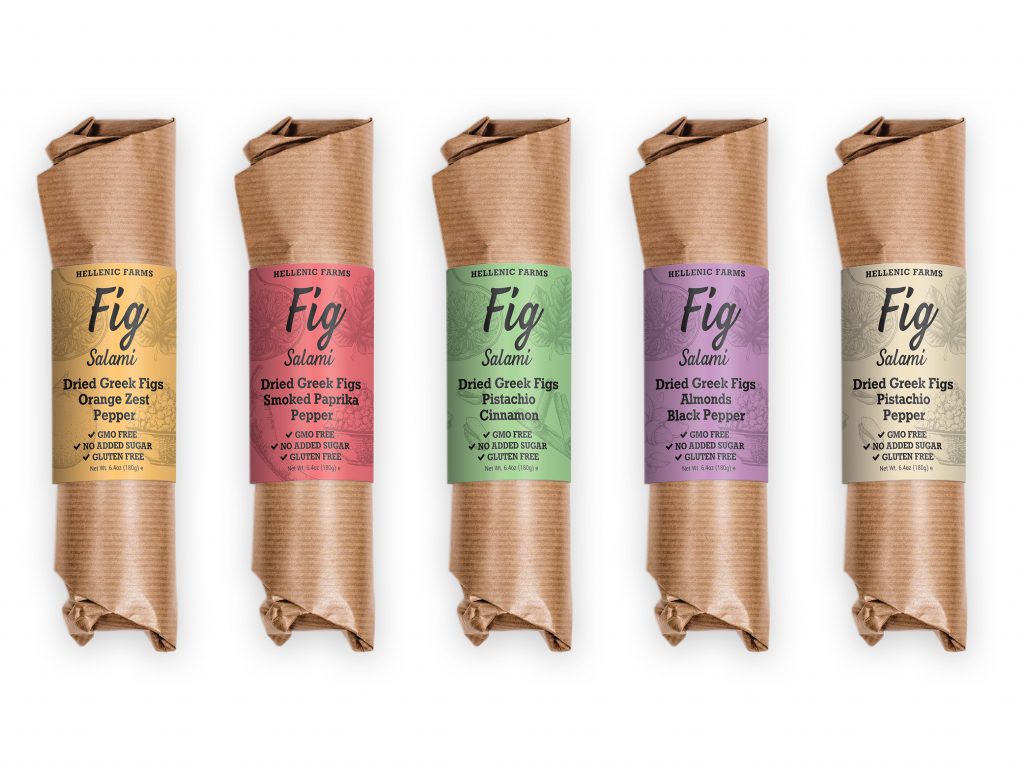 Can you tell us about your decision to move to Greece from New York city? 
The decision was 100% personal. I was living in NYC at the time and working at the TV show Inside Edition.  My husband, boyfriend at the time, was based in Athens, Greece.  We tried the back and forth for some time, but it didn't work with a 10-hour flight and ocean between us, so I decided to pick up and head to Athens.  The funny thing was when I told him and everyone else my decision they all thought I was insane since there was a financial crisis in Greece at the time.  Best decision I ever made!
On your site, you mention that your parents are Mastic farmers. So, what are mastic farmers?! 
Both my parents were born and raised on the island of Chios, Greece.  The only place in the world that mastiha "mastic", which is a natural plant resin, grows.  It is also known as "the tears of Chios".  It is commonly used for baking and cooking, and according to my grandmother and mother it is their cure all for such things as stomach aches and digestion issues!  It was my grandparents who were mastic farmers.  Unfortunately, they recently passed away, but we have inherited their land and our local friends and family are taking care of the trees.
When did you decide to bring Hellenic products over to America, what was the 'big push' to cross countries with this business?
Oh gosh, big push is an understatement!  The idea came to me in 2013. You have to understand that most Greek immigrant families came to America for the dream, but always and still continue to hold tightly on to their roots.  My parents would send us to Greece every single summer to spend our summers with our grandparents and other relatives, and at the end of each summer half our suitcases were filled with honey, oregano, and so much more.  When I moved to Athens, during the financial crisis, I noticed what seemed to be this younger generation of people heading back to their roots, to land that they had inherited from their parents, grandparents, great-grandparents and making an effort to package olive oil or olives or honey and more in "stand-out" packaging, and I just felt like something is there that is missing in the US market.  
As long as I can remember, it was not easy to find true quality Greek ingredients/products at your local supermarket.  You needed to go to Astoria or a similar city and even there you didn't find what you were used to your grandmother/father giving you.  So, my mission was to "re-introduce" Greek products to the USA market.  At first it was very challenging, but it is stores like Sickles that really took the time to sample and taste the difference and share our products with their customers that has helped make our mission a success.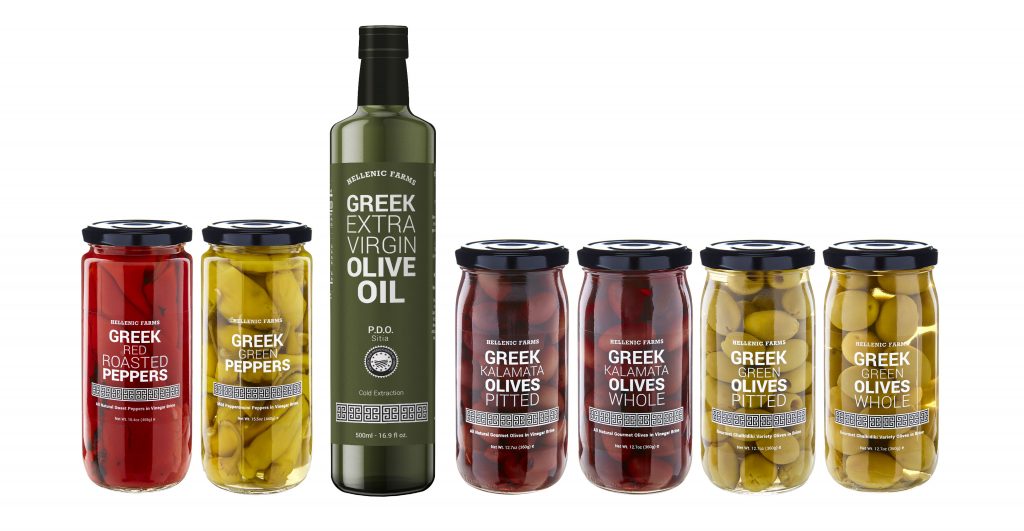 What do you wish Americans knew about Greek food? And what are some of the most underrated dishes? 
That it is so much more than mousaka, spanakopita and gyro.  The herbs that grow wild in the various terrains, with just a pinch will change the entire taste of your dish.  The various family estates of olive oils that still handpick their olives and press them within hours as early as October are basically sharing medicine with you, an extra virgin olive oil high in polyphenols.  Your basic household ingredients are an experience when it comes to the products we import and all of them are still farmed/produced by families.
Most underrated dishes…let's start with a simple grilled fish with boiled greens which is Greece we call "xorta", some great Greek olive oil and a squeeze of lemon, and you're good to go!  
Also, Greek cheeses, so underrated and yet sooo yummy! Graviera is slowly becoming popular in the USA.  If you can find some from the island of Naxos or Tinos, it's a must try!  Pairs well with our fig salami which we discuss below.
Finally, something us Greeks like to call "spoon sweets" which is exactly that, a small spoon of a sweet fruit that has been cooked in a simple syrup for many many hours.  My personal favorite is watermelon, but that one is hard to find.  There are also the more popular options like sour cherry, bergamot, citrus and many more.  Finishing off your meal with a spoon of this or adding it to some Greek yogurt is a real treat!
We love the Fig Salami product, can you speak about that product a little? 
Our best seller!  We like to refer to it as the ideal cheese companion.  It is our take on the fig cake with a much higher quality fig and a few simple, raw ingredients that make this a healthy snack and a great addition to any cheese platter. It has also been well-accepted by the vegan community which we are grateful for.  My husband is a huge lover of figs and he just wasn't happy with what the USA had to offer so he found these two great women who were working with exceptional quality figs from the island of Evia and together we worked on recipes and came out with our collection of fig salami! 
We saw that you're a member of the WBENC Women's Business Enterprise, can you speak about what this group means to you? 
Wow, really something I am proud of and am grateful to the WBENC for accepting me and for all they do.  It's a battle to be a minority in most industries and I just felt that it was important to join an enterprise of women who share the similar beliefs and goals. It also kind of makes me feel like I am not alone, there is always someone there that I can speak to or seek advice, something that I had a hard time with when I started my business. I believe that we are now at a time in our society where buyers are seeking out more minority-owned businesses and giving them a chance. It is a great time to be in this business and see the changes that everyone is undergoing.
What are some Greek dishes you recommend folks try to make at home? 
I definitely recommend the next time you make a cheese platter you include our fig salami.
As for more traditional Greek dishes, Greek zucchini fritters with feta cheese are yummy! In addition to fava (creamy split pea purée) with some pita or pita chips!
Why are Greek olives and olive oil so delicious?
Everything Greek is delicious (haha)!  The cheesy answer is because they are picked and/or pressed with love, and I really mean that. These family estates, like LIA, that we work with, does everything with so much passion that you taste the difference. 
I consider Greece a blessed country.  The ideal climate and Mediterranean Sea make the perfect soil for olives and their oil!
Do you have any favorite Greek wines to pair with dishes?
Well Greek wines are gaining popularity which makes me happy, but honestly I have been pregnant for 2 years straight so I am the wrong person to ask!
We served some great wines from the Boutari Estate at our wedding which I highly recommend. They are one of the oldest wineries in the country!
Ironically, I was just asked the same question and went to a trusted source and she suggested the following:
Blink Sparkling
Plano White – Wine Art Estate
Little Ark Rose – Lantides Winery
Rapsani Red – Dougos
Finally, I do always suggest a good Santorini white!