An Interview with Twin Lights Brewery!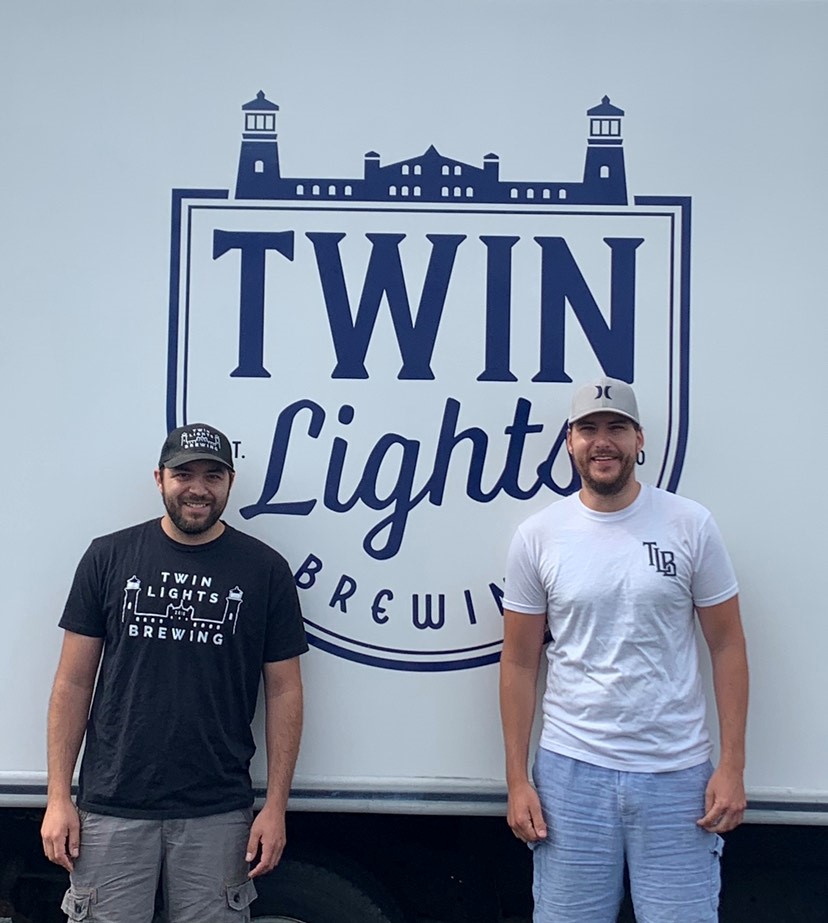 Mike and Will, the founders of Twin Lights Brewing, have been friends since the 6th grade. They remained friends through the years, and in February of 2016, they both decided to start home brewing together. And with beer like Mother Funkie Cucumber, they have clearly shown their brews are as creative as they are delicious. This year they celebrated their one-year anniversary. We talked to Will about how it all happens!
What happened in February of 2016 that made you two decide to start homebrewing together?
Mike just called me up out of the blue and asked me if I wanted to take a ride to "Love to Brew" in New Brunswick and buy a homebrew kit to make some beer. I said sure, we made our first batch that day, and the rest is history. 
Since you don't currently have your own space what does your brewing process look like?
Mike makes all the recipes in his head. He is a wizard. He then puts it all down on paper, and our manufacturer reads it like they would a cookbook, and they brew it exactly how he would do it himself. It is an extremely precise process. Each pound of grain, an ounce of hops, or one-degree temperature change can have a huge difference in the flavor of the finished product. But it is because of this preciseness that it is easy for someone else to replicate it exactly how Mike wants it made.
How did your Popamora Pilsner come to be? What makes it a New Zealand Pilsner?
It is a New Zealand pilsner simply because all the hops used in the beer are from New Zealand. Popamora on the other hand was a legendary Leni Lenape Indian chief. The Leni Lenape were a race of Indians that lived in the Raritan Bay area, and they used to travel to the Highlands in the summer to fish and clam. Legend has it that Chief Popamora was the one who sold Highlands and the surrounding area to the Dutch settlers. What he sold it for, we may never know! There is a beautiful beach in Highlands named after him, and we put the coordinates for where you can find it on the can!
What does the New Jersey Community mean to your brewery?
We really appreciate the support from the local community, as we started our business in the middle of Covid and we would not be here without their support. New Jersey is a unique blend of nature, culture, and the people that live here. You will find the words "Community Inspired" on all of our cans, and to us, that means we are trying to make beer and build a brand that includes everything this wonderful area has to offer. We frequently do collaborations with local artists, we love to throw events, and we try to give back to the community by supporting local charities and causes.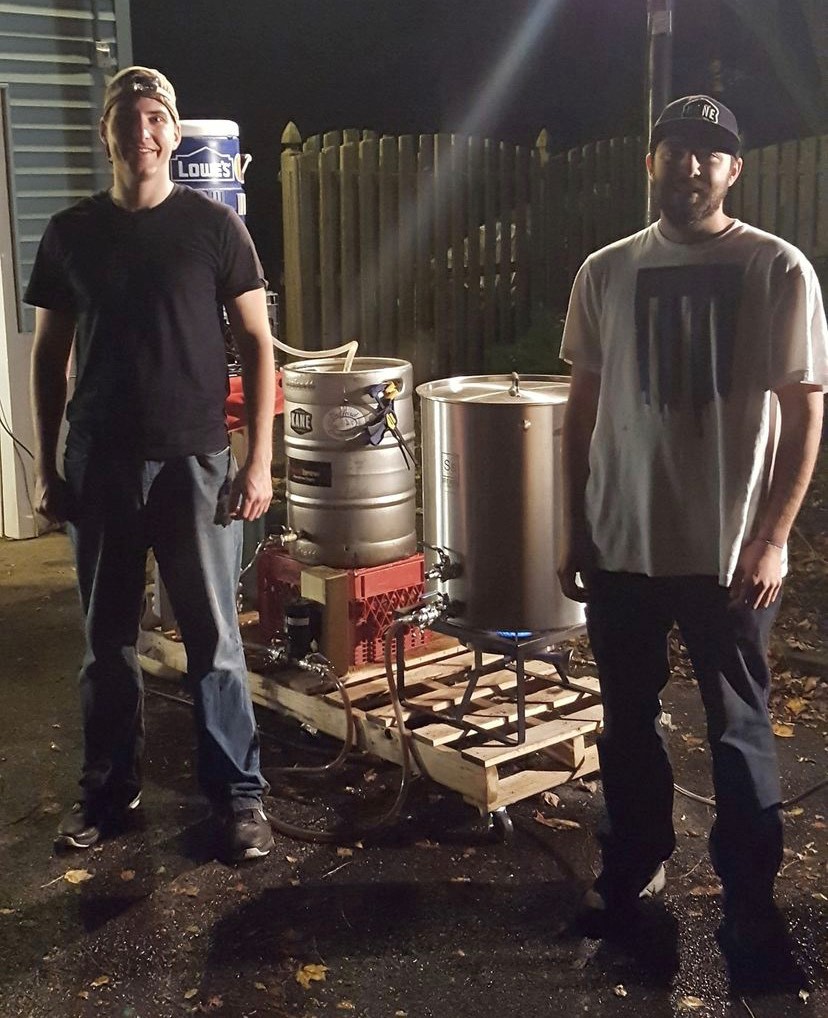 Why did you decide to name yourselves after the iconic lighthouse located in Highlands?
We were sitting around in my mom's garage one night drinking some beer and bouncing ideas off each other about what to call our brewery. Our good friend Eric came up with the name Twin Lights, and we thought it was perfect. The Twin Lights is such an iconic building, and it has been there for over one hundred years. We can only hope our business will last the test of time and become a landmark like a lighthouse.
What's your current favorite beer you brew and what meal would you pair it with?
My go-to beer we brew is our Lager, as it is available year-round and it pairs well with pretty much anything. The Lager is a clean, crisp, simple beer that is subtle enough to pair with any dish without overwhelming the palate, as it lets the food be the star.
On the other hand, my all-time favorite beer we brew would have to be our Mother Funkie Cucumber, which is the one beer we made as homebrewers that we knew we had to bring to the people. It is made with cucumber, sea salt, and coriander, and it is perfect for a hot summer day. People who don't even like beer seem to enjoy it.
What are your favorite local breweries?
We really love the Enny family over at Belford Brewery. They have been huge supporters of us since day one. Have to give a shout-out to our friends over at Ross Brewing as well, we used to hang out as homebrewers and it is great to see us both on the path to opening up our own tasting rooms. If you are looking for ambiance, Screamin Hill brewery probably takes the cake with the coolest brewery taproom, as it is on a real farm. If you haven't visited there, you should. 
You recently had your first year anniversary (and celebrated with a great DIPA), what thoughts do you have looking back at your first year?
What a ride! It went by too fast. Once you are in the middle of something, caught up with the day-to-day business, you really don't always take the time to reflect on how far you have come. Our first-year anniversary party was a great time with some great people, and it was an opportunity to reflect. We can't wait to see what the 2nd year brings!