Interview with Penelope Bourbon!
"Always carry a flagon of whiskey in case of snakebite, and furthermore, always carry a small snake." – W. C. Fields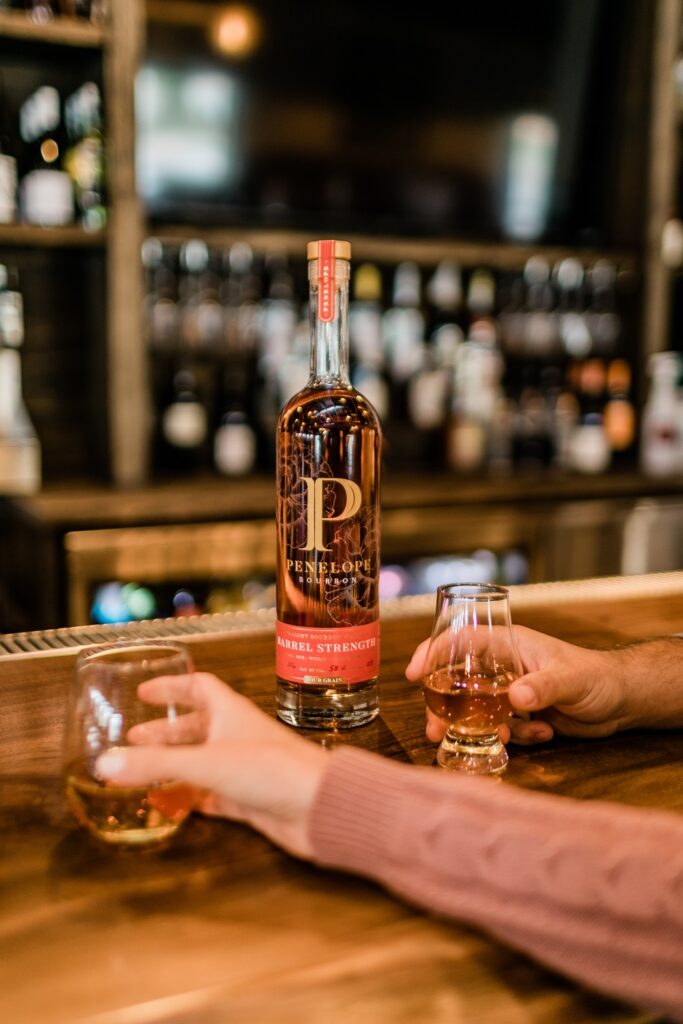 Today in our first Q&A on the Sickles Blog we interviewed with Mike Paladini of Penelope Bourbon. He is co-founder along with Kerry Paladini (his wife) and Danny Polise (childhood next door neighbor). Born and raised in New Jersey (Mike and Kerry now live in Fair Haven,NJ), they grew up to be Bourbon aficionados! This fall and winter you'll want to warm up with their lovin' cups by the fireside. Learn about how they got their start in the beautiful bourbon business.

Q:How did you decide to start making liquor, and why bourbon?
A:I've always been passionate about Bourbon, so when we decided to launch Penelope, there was never any thought about doing anything other than bourbon. If you're going to start a business, you might as well create a product that you love!

Q:How did you go about finding the distillery and the American oak casks you use?
A:I didn't come from the spirits industry, so there was a lot to learn in the beginning. There's only a handful of contract distillers that have great whiskey, so I decided to cold call a few of them. We wanted a true partner – someone that could actually help teach us the business in real-time, while also providing us with everything we needed to create our blend. I ended up partnering with a company called Midwest Grain Products (MGP) out of Lawrenceburg, Indiana. MGP has some of the most sought after bourbon in the world at the moment. They were our first partner in the early stages of our business and are still a very close partner of ours.

Q:How did you find a balance between using top quality ingredients and not "breaking the bank" as they say with your bourbon?
A:I felt very strongly that if we were going to enter a highly competitive whiskey market, then we couldn't out price ourselves on day one. Quality was and still is always the number #1 priority. If your product doesn't taste good, people won't buy it. I think we found that balance when we created our blend. By blending three different bourbon mash bills, we were able to create a really compelling flavor profile that we thought folks would enjoy (and we could put it out at a reasonable price point)!
Q: Was making Penelope Bourbon a very accessible bourbon part of the creation process or is that just how it turned out?
A: When we first created Penelope Bourbon, our strategy was to have a readily-available alternative to Basil Hayden's on the shelf. We felt that if we could deliver a flavorful 80 proof four grain bourbon, at a lower price point then we could potentially (over time) start to chip away at some of their market share. That model has been working and we've been seeing it across NJ, TN, GA, NY and other markets where Penelope is distributed.
We wanted to build the brand off our namesake Penelope Bourbon, but we always knew we would be introducing different products, including Limited Releases (less-so readily available) in the near future. A great example is our Barrel Strength offering. Given NJ is our home market and that was really our sole state of distribution in the beginning, it was always readily available here. However, as we start to grow and move into new markets, our depletions move at a much faster rate. Penelope Bourbon Barrel Strength (batch 04), which you all currently have is completely sold out. It's been sold out in TN, GA and a few other markets now for over a month and half, which coincidentally helps create buzz for the brand (indirectly). Whereas in NJ there's still a limited supply available. We just completed Batch 05 Barrel Strength We bottled 2,000 cases and we expect it to be completely gone by December.

Q:You have multiple cocktail recipes for Penelope up on your website, what's your favorite way to enjoy it besides straight?
A:My favorite cocktail usually changes as the seasons change, but right now it's our Barrel Strength Manhattan. (Click here for the recipe!)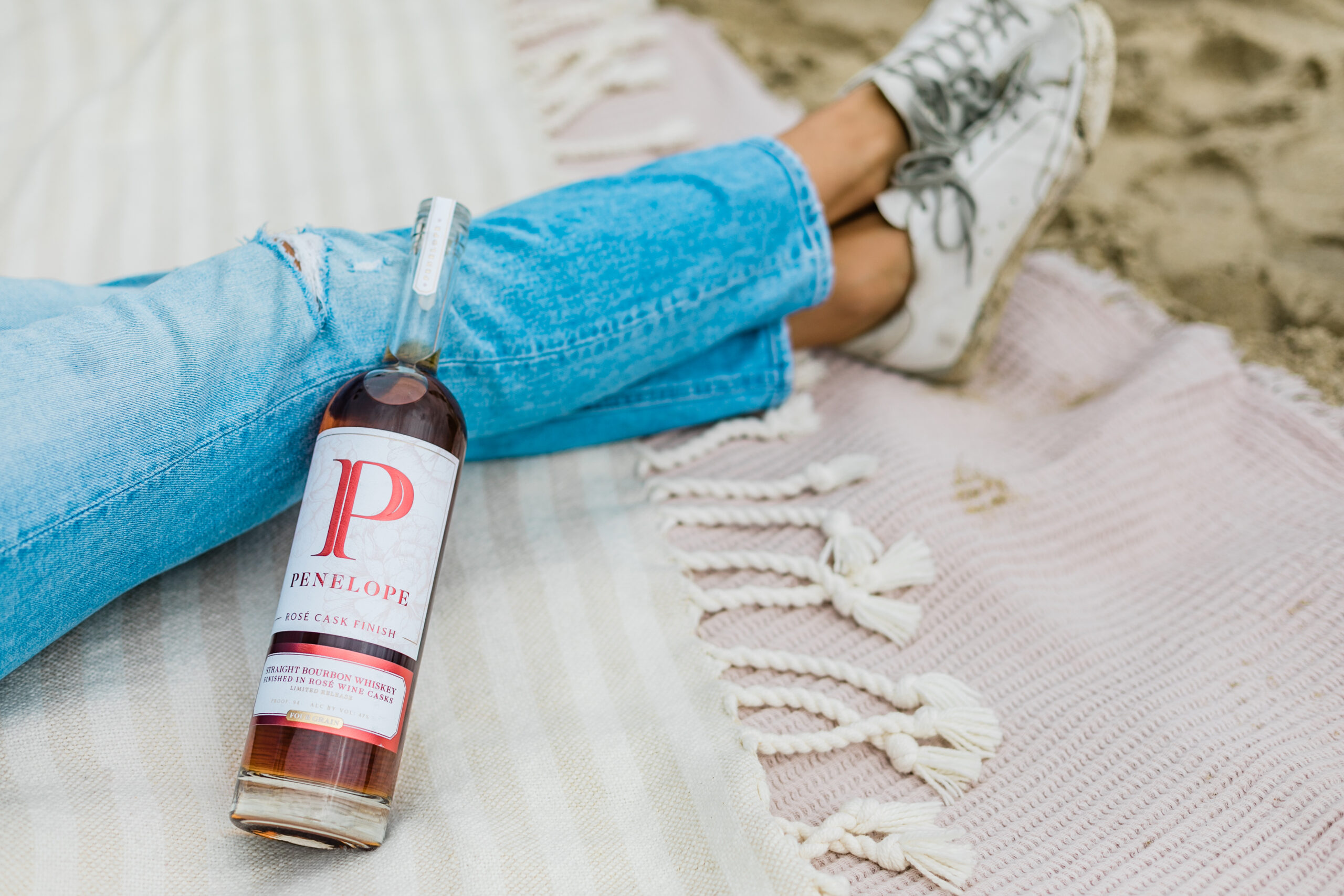 Q:Have you thought about making other variations and takes on your Penelope bourbon?
A: Yes. We are continually looking at new variations. Penelope Bourbon Barrel Strength is actually moving to batched releases. This means each batch will be a bit different than the previous one. Once it's gone, it's gone. We are also introducing our first Limited Release next week. Penelope Bourbon Rosé Cask Finish. We have a number of new and exciting variations we will be introducing over the next few months. I attached a picture of our Rosé Cask Finish to this email, but I think folks will really enjoy this. We only produced 2,400 bottles, so this will go quick, but if you see a bottle, I recommend trying it because it's delicious!
Thanks again to Mike Paladini for talking to us about his fantastic beverage. You can pick up Penelope Bourbon Rosé Cask Finish at Bottles by Sickles soon. Watch out for us on social media (@bottlesbysickles) to see when it arrives!