Interview with the Bradley Brew Project!
We loved talking with The Bradley Brew Project or "BBP" for short, a microbrewery located in Bradley Beach, NJ. We recently interviewed owners Mike and Chelsey all about their wonderful brews and how they all come together.
How did you come to the decision of making a microbrewery? Was beer a passion formed over the recent years or a longtime dream realized?
We always had the entrepreneurial mindset – when we met in Jersey City, we would walk around and look at vacant stores and think "what can we put in there?". Fast forward a few years, we coupled Mike's background in home brewing and business management with Chelsey's bar and customer experience management and decided to open a brewery. The rest is, how they say, history.
In your mission statement, you say the phrase "education-based customer experience", how do you follow through with this?
We ensure that all of our customers understand a bit about the beer that they're about to drink when they come into BBP. We explain (and sometimes much to their surprise) that all of the beers that they'll be drinking are made right in our small yet mighty space. Prior to new COVID regulations, we would hand out a small sheet that described the brewing process to better educate our customers on the experience. Finally, our open tasting room / brewing area allow for easy customer interactions and you're bound to run into Matt, Chris or Alex (BBP's brewers) throughout your visit – don't be afraid; they (usually) don't bite and have a wealth of knowledge about brewing.
How do you keep up the consistency, while keeping a healthy amount of experimentation?
We do everything we can to keep our core brands in stock including Unicorn Girls, It's My Pleasure and John – these are beers that most of our customers enjoy. Because of the size of our brew house and cellar, even with these "flagships", we have a ton of room to play around with new styles and brands. We also leverage our Wooden, American-made Foeder and barrel aging using spent barrels from local distilleries like Asbury Park Distilling and Dachshund Distilling (in Neptune). We joke around the brew house about the fact that we don't have a pilot system – our brewery is, in essence, our pilot system. Our brewer crew's attention to detail, following defined processes and ability to stick to consistent, repeatable actions gives us (as owners) enough faith to just "send it" and brew that next unique beer.
What is your process for recipe formulation, and how does your team form ideas for new brews?
We are in contact with our Production Team on a daily basis and have formal meetings to plan out our schedule every two weeks or so. Typically, we collectively come up with an idea of what we want to brew and how we want to approach a certain style, and then let our Production Team round out the rough edges.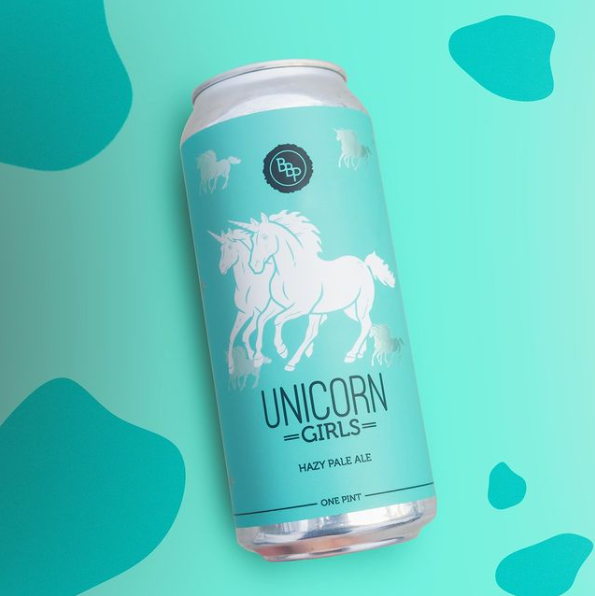 Some questions about your flagship brews, With Unicorn Girls, was it important for you to have a beer that is approachable to all beer drinkers?
Yes – we call Unicorn Girls our "wide net" beer. It's meant to be approachable by all walks of beer drinkers which is really important to us.
It's My Pleasure is a delicious ale with blackberry puree, how do you take advantage of the great locally sourced produce we have in New Jersey?
Sourcing ingredients for brewing beer is an arduous process (believe it or not – just ask Alex who runs most of our ingredient procurement). We do what we can to source local ingredients – with that said, we try to focus on our immediate area working with hyper local companies in and around Bradley Beach. It's important for us to promote our neighbors.
You don't over complicate with your flavors while keeping high creativity with your brews, how do you feel you achieve this?
It's all part of the process – everyone involved brings a unique twist to round out what ultimately gets into our customer's glasses. Our brewer's come from all walks of life – Matt is incredibly creative and brings a leveled balance of flavors (from his culinary passion); Chris is a meticulous researcher who is always browsing books, online articles and amassing information; and Alex is a stoic, "get s#it" done brewer who keeps pushing us forward.
You seem to have a strong and supportive crew, How did you find your people?
It's not about finding people – it's about doubling down on and taking care of the ones that put all of their effort when they're at BBP. On average, our current staff has been with us for about 2 years (we've been open for 2.5) – they are the most important part of BBP. We have always prided ourselves in putting our employees first. Without them, BBP does not exist – we cannot stress how important this is. We are all part of the same team – we set the mindset that no one is of more importance than anyone else. We work together and we really consider ourselves a "brewery family"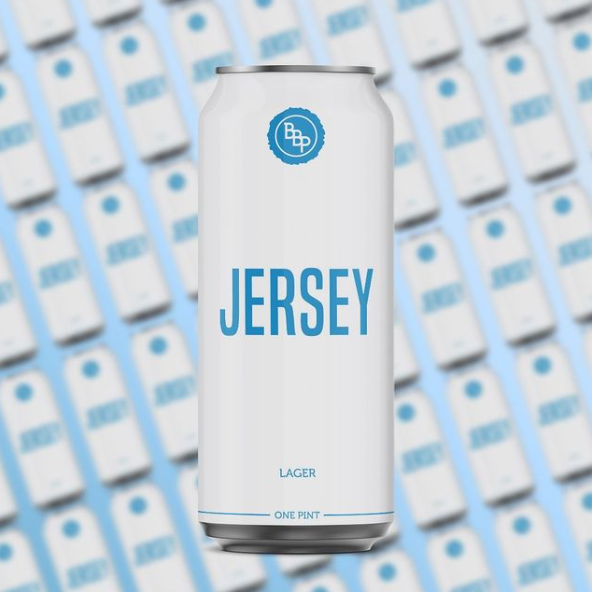 What are your favorite beers you've made, and the meals you like to have them with?
Mike – My favorite beers rotate so often; but right now, Jersey (our new lager) is my favorite as it pairs with basically anything and at 5% you can enjoy a few without ruining your morning.
Chelsey – My current favorite is Al's Boring Beer (IPA) – a beer we just recently created with the producer of the morning show, WFAN, Al Dukes. The beer is not over complicated and it's an easy drinker- one you can drink anywhere, anytime with anyone. This beer holds a lot of story behind it and has a lot of meaning which, in my opinion, always adds to the experience of drinking it.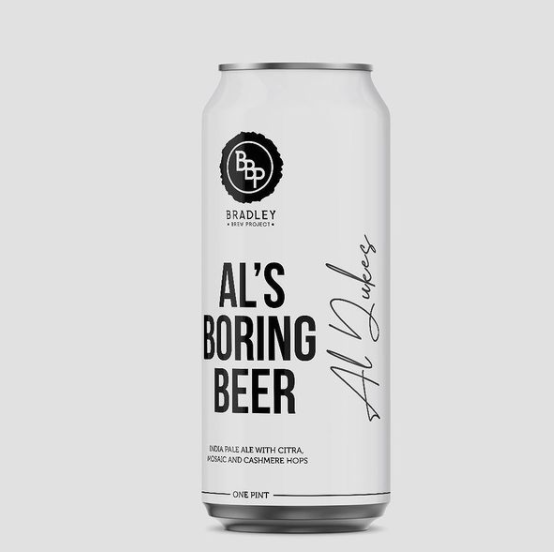 What are your other favorite local breweries in the Jersey area? Who should we talk to Next?
It really depends…. here's a few and why:
Jeff at Heavy Real for crazy concoctions
Jason at Icarus for beers that take your taste buds for a ride
Bert and Nick at Last Wave for straight up fun
New Jersey is really stepping up its game – people are starting to wake up and realize that NJ has some real hidden gems in the beer world! 
Come try a brew from BPP at Bottles by Sickles, currently, in stock, we have Holiday Break, Super Halftime, Alicorn Girls, Double Unicorn Girls, and Jersey.