January Cheese Lover's Letter
The Wheel Deal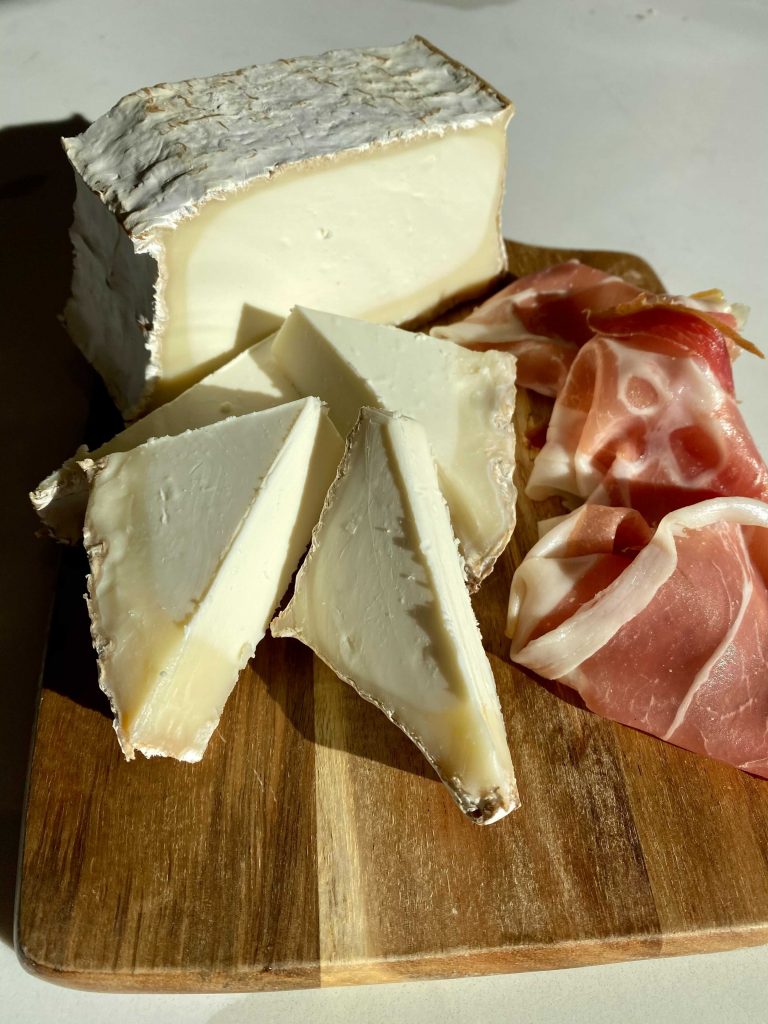 Leonora
Leonora is a neat trapezoid shaped chevre.  Its stark white paste is flaky and flinty at the core and melty and buttery at the edges.  Its flavor is bright and tangy, with grassy and citrusy tones.  Leonora's rind is arguably delicious and certainly bold and so better left for the adventurous diners.  It's a perfect match for the Le Bon Magot condiments, especially the Sour Cherry Pomegranate Conserve. A must for fans of Humboldt Fog, Bucherondin and Monte Enebro.
Leon, Spain – Goat Milk
30% OFF ENTIRE MONTH OF JANUARY – Reg. $23.99lb
Star of the Show
Hellenic Farms Fig Salami
Round out your cheese and charcuterie boards with something meatless!
Hellenic Farms' fig salami are vegan fruit condiments comprised of little more than premium dried Greek figs and Aleppo pepper, a medium hot chili with a fragrant cumin-like undertone. They come in four varieties: the first accented with smoked paprika, the second with crushed pistachio and cinnamon, the third with black pepper and almond, and the fourth with orange zest. GMO free. No sugar added.
Greece/New Jersey
Monthly Blend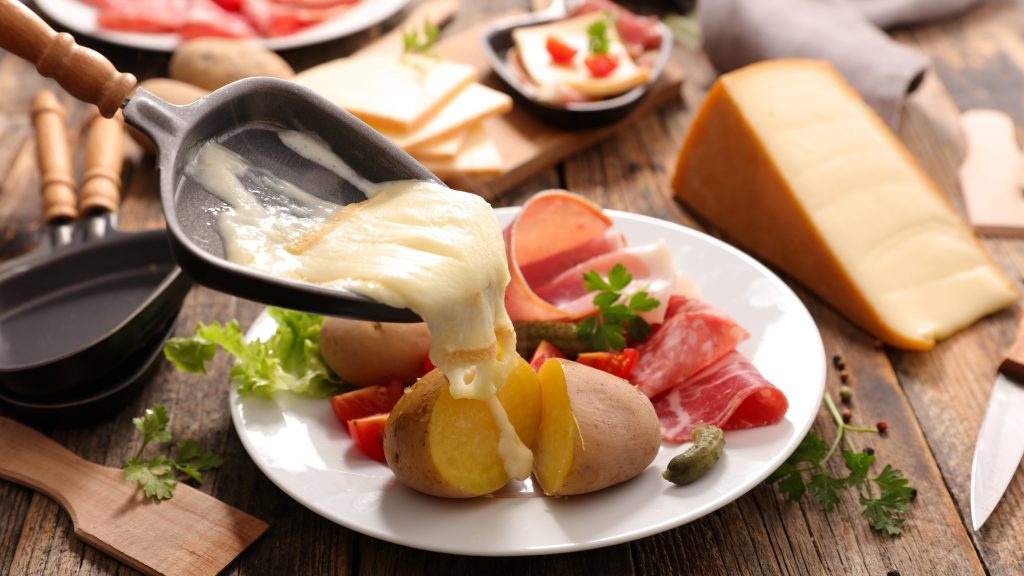 A Classic Raclette
Featuring Raclette de Savoie, a French cheese bearing a smooth, firm, open -textured paste, with an exquisitely fruity, buttery, milky flavor. While it is an adequate table cheese, it's better appreciated as a melting cheese.
Ingredients:
3 medium Yukon Gold potatoes
1 garlic head
8 pearl onions, peeled
2 tablespoons olive oil
1/2 tsp. salt
1/2 cup sliced roasted red pepper
1/2 pound of assorted cured meats, ask our Cheesemongers for suggestions
1/2 seeded baguette, sliced and toasted
1/2 cup mixed olives
1/2 cup cornichons
1 pound Raclette
Several thyme sprigs
Preheat oven to 400 degrees
Directions:
Place the potatoes in a medium sized pot with enough water to cover them. Cover with a lid and bring the pot to a boil. Once boiling, lower the heat and allow the potatoes to simmer until they are tender, about 20 minutes. Drain and when cool enough to touch, cut the potatoes into wedges. Peel if desired.
Separate the bulb of garlic into cloves and peel. In a medium sized skillet over medium- low heat, add the olive oil, garlic cloves and pearl onions. Keep the skillet covered, stirring occasionally, for 10 minutes or until the garlic is soft and is starting to turn golden. Add the potatoes and a ½ tsp of sea salt. Stir frequently, allowing the mixture to cook for another 10 minutes or until potatoes are golden brown. Add the roasted red peppers and cook until heated through, about 6 minutes. Taste and season with more sea salt if preferred.
Place a heavy cast iron pan in the oven for 5 minutes. Add the Raclette to the pan and cook for another 5 minutes or until the cheese is completely melted and is fondue-like. While you are waiting for the cheese to melt, arrange the selection of cured meats, baguette slices, olives and cornichons on a family style platter. Take the cast iron out of the oven. Slide the cheese to one side of the pan by slightly tilting the pan. Place the browned potatoes and vegetable medley mixture to the cleared side of pan. Tuck a few sprigs of thyme into the oozy cheese and serve immediately.
Tip: Make sure to have a trivet or warmer on the table to place the cast iron pan on.