Keitt Mangoes: The Best you'll Ever Have!
Mangoes are truly top tier fruit! Some of the best flavors you ever tasted straight off the branch. The mango is now cultivated in most frost-free tropical and warmer subtropical climates; almost half of the world's mangoes are cultivated in India alone, with the second-largest source being China. Mangoes are good in scones, muffins, cake, ice pops, but mostly by itself. Mangoes are native to South Asia. At Sickles Market we now have Keitt mangoes in stock, and if you didn't have a favorite type of mango before you will now.
Keitt (pronounced kEEt) mangoes are Sweet and fruity and popular in Asian cultures, where they are enjoyed in its mature-green stage or even as pickles. High in citrus notes and firm, juicy flesh with limited the peak availability is March to April, August and September. The Keitt mango pit is skinny and small. The fruit yield is huge. best eaten fresh, out-of-hand, but can also be added to fruit salads, pureed for smoothies or sorbet, or added to any number of savory dishes. The cubes freeze well for use at a later date. Keitt mangoes pair well with various stone fruits, citrus and berries.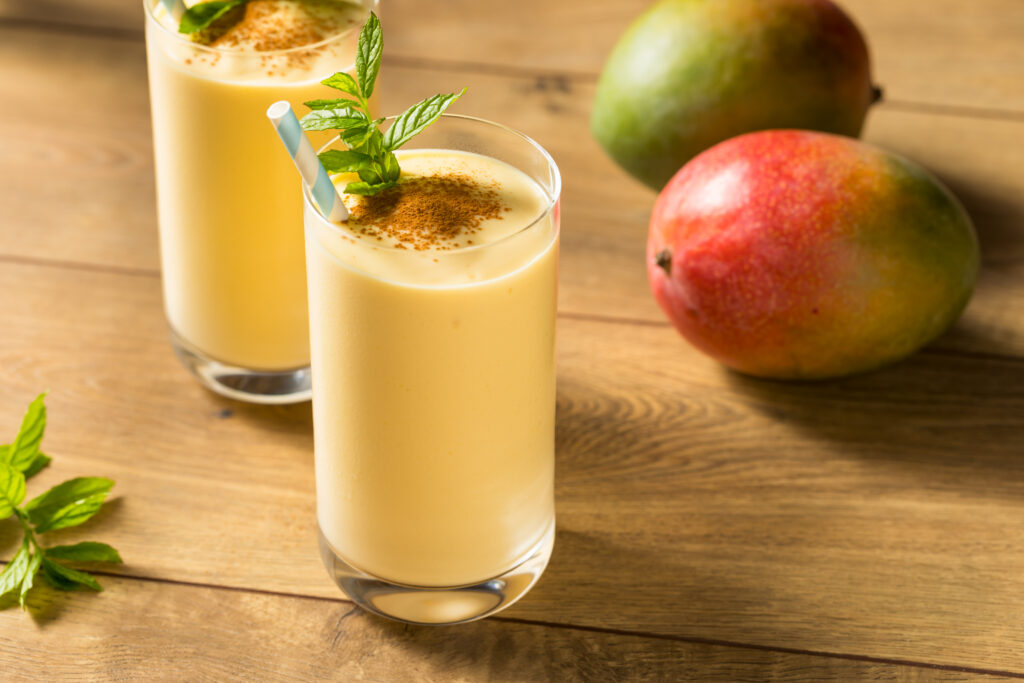 How to Make Mango Lassi
1- To a large bowl or cup, add 1 cup fresh mango pulp. Get the pulp from 2 large sweet mangoes blended in a blender to make it smooth .
.
2- In the same bowl, now add yogurt, use plain whole milk yogurt here.
3- Now add cold milk. Add this to thin out the lassi a bit. Also add 1-2 tablespoons sugar (adjust to taste) and 1/4 teaspoon cardamom powder
4- Blend everything until well combined.