The Pumpkins are in At Sickles Market!
The Pumpkin is a winter squash that grows on all continents except Antarctica. The word pumpkin originates from the word pepon, which is Greek for "large melon." And at Sickles we have simply put, THE BEST pumpkins from Buffalo Valley Farms in PA and there is no light use of the word "best." They really are the best, every year our Garden Team ensures that we are getting top quality pumpkins. You can eat them, carve them, design them, paint them, spice latte them, and if you want to chuck them in a catapult at your local Pumpkin chunkin contest!!
There are several types of Pumpkins, like The Big Boys.  Big, monster-sized pumpkins are the stars of county fairs and international pumpkin harvest festivals. They always win pumpkin growing contests across the country. The world record for the largest pumpkin is over 2,300 lbs of orange, lumpy prize-winning pumpkin.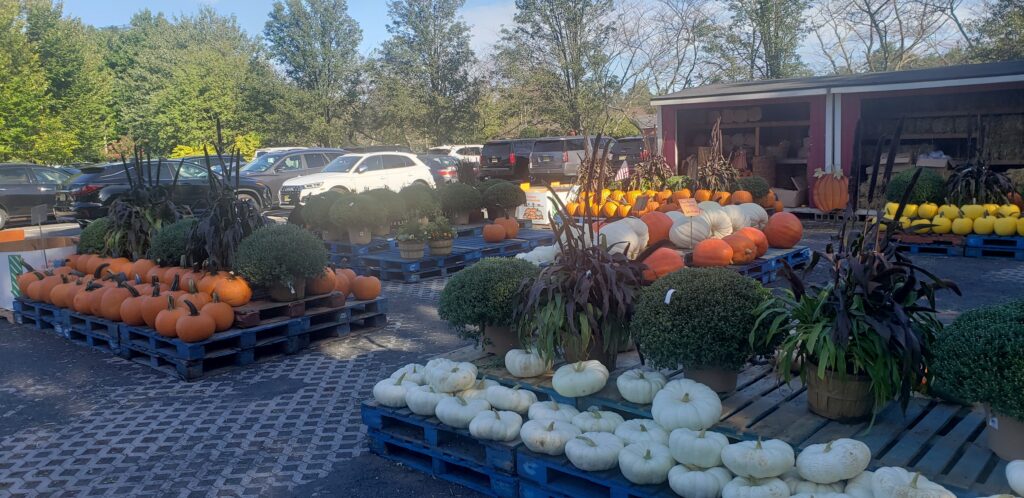 Cheese pumpkins, so-called because they resemble big wheels of cheese, are pale yellow-orange in color and come in a variety of sizes. They are striking when displayed at different levels on a porch or front steps by themselves. White Pumpkins are attractive on fall porch displays and break up a sea of otherwise-orange homogeny. Don't forget about the different miniature pumpkins we have too. They are great for inside the home to fill up near fireplaces, stairwells and doorways. We also have the Warty Pumpkin, which is best if you're really trying to go for a spooky look. And last but certainly not least we have Classic Oranges, what you'll see labeled around the garden center as Sugar Pumpkins. The classic Jack-o-Lanterns, perfect for carving and celebrating the season!