La Vie en Rosé for Mother's Day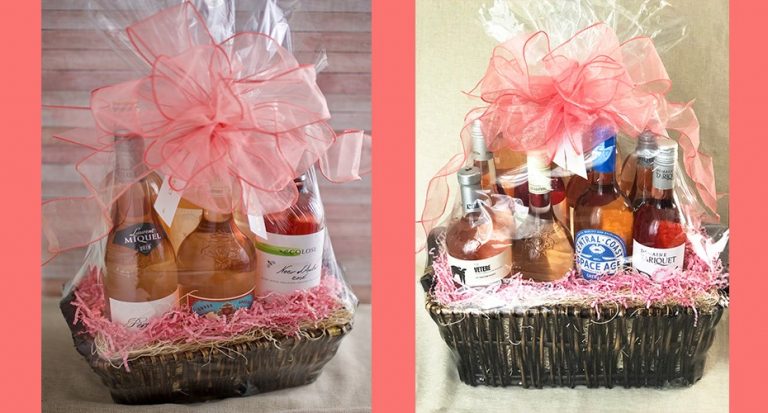 A Les Dauphins Cuveé Speciale Rosé
2019 | Cotes du Rhone, France |70% Cinsault & 30% Syrah 
A lovely pink with a delicate aromas of summer fruits. Full flavored & refreshing with a lingering finish.
Laurent Miquel, Père et Fils Cinsault Syrah Rosé
2019 | Languedoc-Roussillon, France | 70% Cinsault & 30% Syrah 
Characterized by a beautiful pale pink, this rosé epitomizes the best of southern French rosés with fruit-forward flavors & perfect balance. A light, bright refreshing patio sipper.
Wolffer Estate Rosé
2019 | Long Island, NY  | Merlot, Chardonnay, Cabernet Franc, Pinot Gris, Cabernet Sauvignon, Vignoles  
Beautiful fresh fruit aromas— peach, pear & rose petals. The finish has classic saline & lovely minerality. Perfect partner to food.
Ecolosi Nero d'Avola Rosé
2019 | Sicily, Italy  | 100% Nero d'Avola
Crisp, clean & definitely dry, with wild strawberry, lovely rose petals, & saline-inflected minerals in the nose & mouth. So delicious!  Sustainable & Organic.  
Hecht & Bannier Côtes de Provence Rosé 
2019 | Provence, France | Grenache, Cinsault, and Syrah 
A plump, medium-bodied wine, marked by crisp, citrusy fruit. Passion fruit & grapefruit nuances give it a zippy, refreshing finish. We love just sipping this wine in the garden.
Notorious Provence Rosé 
2019 | Béziers, France | 100% Grenache 
A softer rosé for anytime of day. The palate is full of melon, raspberry, sweet cherry, pear & peach flavors.
Terradora Rosaenovae Rosato
2018 | Irpinia, Campania, IT | 100% Aglianico
This light pink wine has strawberry & herbs on the lively nose. Dense, juicy & classically dry, with good cut to its tangy red berry flavors. Finishes deep, clean & saline.
Domaine Tariquet Rosé de Pressée 
2019 | Côtes de Gascogne , Fr  | 40% Merlot, 40% Syrah & 20% Tannat 
Mild spicy notes lead to a delightful duo of wild raspberry & flower petals. Rich, full-bodied & fresh on the palate.
Vette San Salvatore Vetere Paestum Rosato
2019 | igp, Campania, IT | 100% Aglianico
Fantastic light rosé produced from volcanic soil. Super delicious for brunch or a warm summer day!  Organic.
Grounded Wine Company Space Age Rosé 
2017 | Paso robles, California | 100% Grenache
Whether sipped poolside or paired with seafood, light pasta dishes or poultry, this is a perfect summer wine & dangerously easy to drink! 
Bieler Père et Fils Cuvée Sabine Rosé 
2019 | Provence, FR | Grenache, Syrah, Cabernet Sauvignon, Cinsault
Rose petal, herbs & tangerine leads off before giving way to white cherry & peach flavors. A balance between savory, citrus & light red fruit.
Santi  Bardolino Chiaretto Infinito Rosé 
2019 | Veneto, It | Corvino, Rondinella & Molinara 
Balanced, savory, fresh & fruity, this rosé makes for a delicious companion to white meats, seafood, salads & pasta dishes. 
Robert Sinskey Vin Gris of Pinot Noir Rosé 
2019 | Los Carneros, Ca | Pinot Noir 
A stunningly beautiful rose! Star jasmine, orange blossom, rose petal & fennel lead the aromatic charge. Mineral texture and mouthwatering acidity.  A very special rosé.