New Hot Sauce Obsession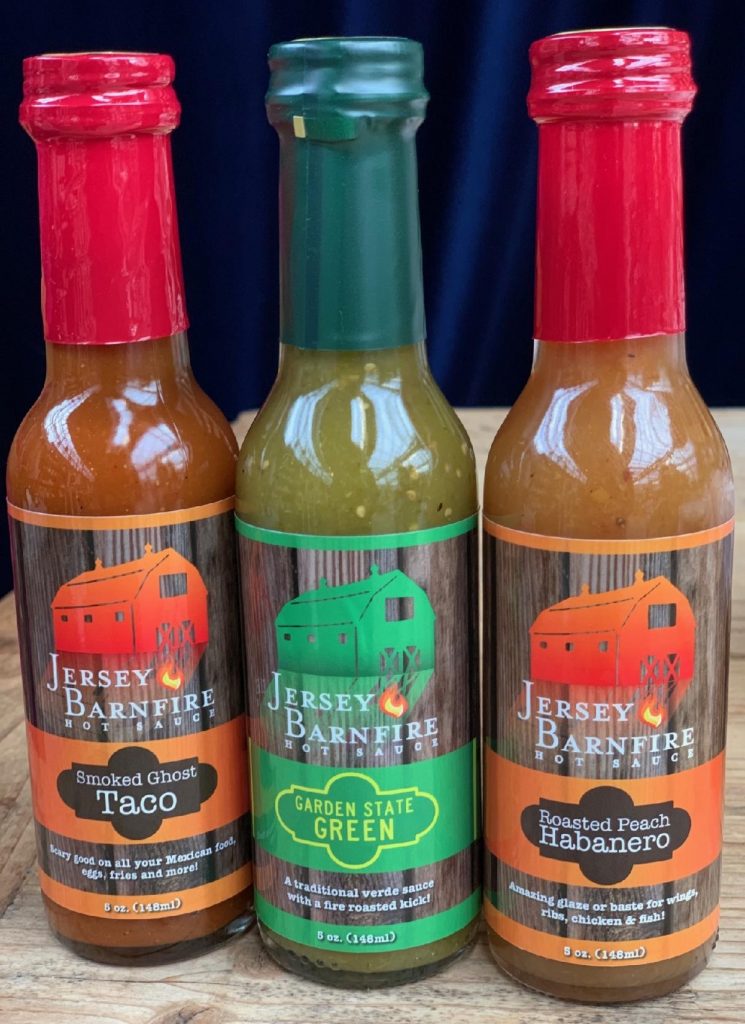 Jersey Barnfire Hot Sauces are the newest heat on our gourmet shelves. We love their flavors, we love the story of old friends reconnecting and making a new business, and we especially love the focus on New Jersey produce. Founders Austin D'Almeida and John Sauchelli got to work in 2013 making their first hot sauce for holiday gift giving, using the extra peppers from Austin's garden. It was such a hit that they decided to begin selling at the Newton Farmer's Market. Flash forward one year later when they took home 2nd Place for the Best New Hot Sauce 2014 at the International Hot Sauce Expo. Today their hot sauces can be found as far away as Australia, but like when they started all the peppers are locally grown.
John, who has a culinary background as a Pastry Chef, tells me that this year they already have about 800 pepper plants to be transplanted to their farm in Augusta. What they cannot grow themselves they source from other area farms, like Windy Brow Orchards who grow the peaches for the Roasted Peach Habanero. We look forward to putting the Peach Habanero on our summer grilled white meats, like pork chops. In our gourmet section you can find that hot sauce as well as the Barnfire Garden State Green, a salsa verde, and the smoky and heat intense Smoked Ghost Taco.