Our Short Guide to Ice Cream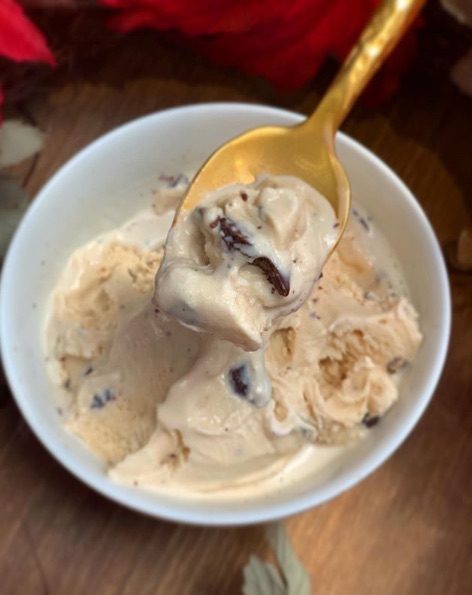 There has never been a better time to enjoy ice cream than right now. Gone are the days when your options were limited to Vanilla, Chocolate, or the combo swirl. Look inside the freezers at Sickles and you see the abundance of flavors and styles that are available today. We are proud to have tasted and selected all of them because each is unique in their own delicious way. It might be overwhelming to take it all in—and a bit cold standing in the door—so let's take a closer look here at what you should know when buying ice cream and highlight some of our favorites.
The first thing you should do when buying frozen ice cream is pick it up and hold it. Is it heavy? Because no pint is created equal. That is because ice cream contains air, as captured in the fat while being churned. A higher quality ice cream will contain less air, and therefore weigh more. It is a clever trick to sell the consumer "air" but it happens all the time with inferior ice cream. All of the ice creams at Sickles meet the industry standard of Premium, meaning less than half of the content is air. Most of the brands we carry are "Super Premium", which have as little as 15% air. This is real value. And the unsold air was one of the tricks of the popular low-fat brand Halo Top.
The less air inside the carton the more room for butterfat (cream + milk base), which gives ice cream the rich texture and helps keep it from melting. That is important because whereas ice cream cannot technically spoil if it is frozen, it does lose its texture as it undergoes temperature flux overtime. Even inside your freezer. *QUICK TIP: Store ice cream as far inside your freezer as possible, and never on the door, to best avoid temperature flux*.
Aside from butterfat, many ice creams contains eggs, but one brand we carry does not. Malai ice cream, made in Brooklyn, is done "Philadelphia style". The eggless recipe will be welcomed by those with allergens but also those seeking out un-traditional flavors, like Masala Chai or Rose with Cinnamon Roasted Almonds. Malai ice cream will have the perception of being lighter and you may find it easier to digest.
If you prefer your ice cream with a little more heft and fill, try Jeni's Splendid. Started in 2002 by James Beard Award winning chef Jeni Britton Bauer, she works with a local dairy in Ohio to source high quality cream from grass fed cows. The richness is enough for a spoon to stand straight in for almost an hour! No kidding—but it would never last that long, promise. Jeni's Splendid represents the kind of producer that is obsessed with high quality ingredients. Most flavor combinations are stay true to a midwestern summer (Brambleberry Crisp!) but look out for more unique and colorful pints, like Supermoon a blue and yellow tribute to marshmallows.
Since Americans on average eat 23 pints of ice cream per year, there is plenty of time and options to taste around. Tell us, what is your favorite?