The Best Eggnog in the World or at least in America! Taste Ronnybrook's!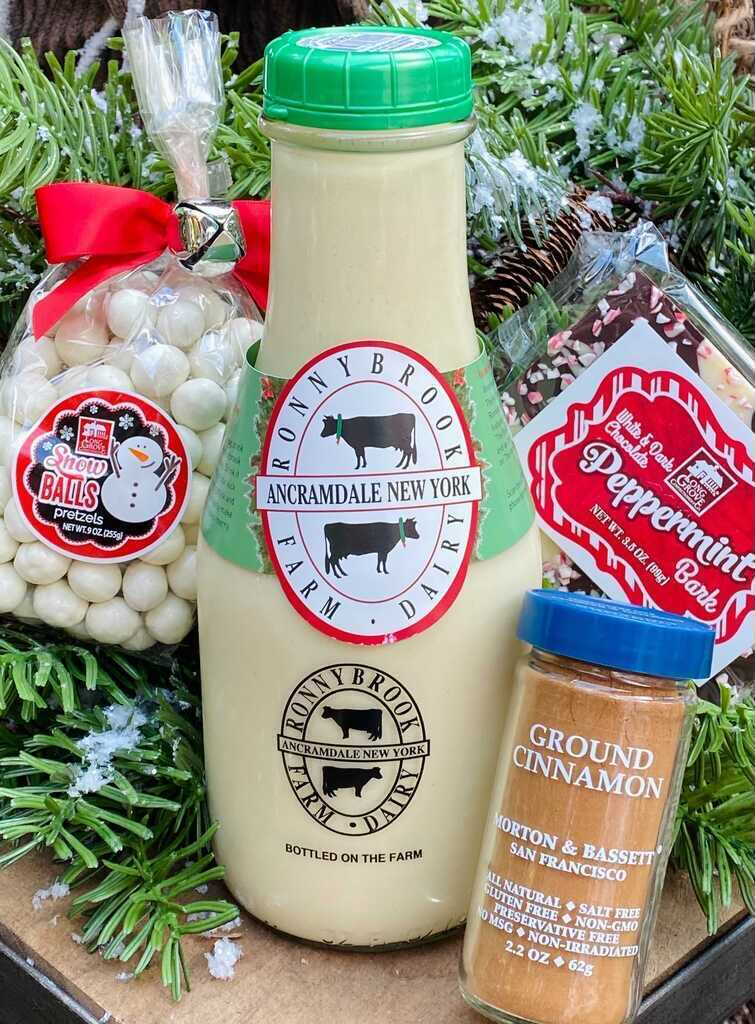 'Tis the season for wintry beverages! Here at Sickles Market we have the best and locally sourced Eggnog available, and that's not a hyperbole. Only available through the holidays, Ronnybrook's farm-fresh, rich and frothy nog is simply superb. This farm-fresh eggnog from Ancramdale, New York-based Ronnybrook Farm is only available during the holiday season, and it's so good, you'll want to stock up now before it's too late.
Thirty years ago, brothers Ron and Rick Osofsky began bottling unhomogenized milk in glass on their dairy farm. Local and natural milk just 90 miles north of NYC. Over the past 25 years, the name Ronnybrook has become synonymous with high quality super-premium dairy, including chocolate milk, Creamline yogurt, drinkable yogurt, European Style Butter, crème fraiche, sour cream, eggnog, buttermilk and ice cream. The New York Times called Ronneybrook's product line the "Dom Perignon of dairy."
With its light and frothy texture and rich flavor. The hands-down champ, just-right off-white coloration, flavor that's sweet but not too sweet. All-natural, and it indeed tastes absolutely farm fresh. Only available for two months of the year. AND WE HAVE IT AT SICKLES MARKET AND SICKLES RED BANK. It's good enough to drink straight up or chilled with a shot of rum, brandy or bourbon.
Here are five ways to try Eggnog differently
– Put it in your coffee or tea to make the drinks more decadent.
– Use it for your morning oatmeal, no need to add any.
– The eggs and the milk are already mixed together in eggnog! So just soak your bread and you're ready to fry it into French toast.
– Stir some into mashed sweet potatoes. You'll love the creamy, subtly sweet, and indulgent taste.
– Eggnog has the power to bring extra richness with a sweet, spiced flavor to muffins and quick bread. Swap it for the milk in your favorite recipe.