The Marvel and Magic of Laguiole! Give this to someone special.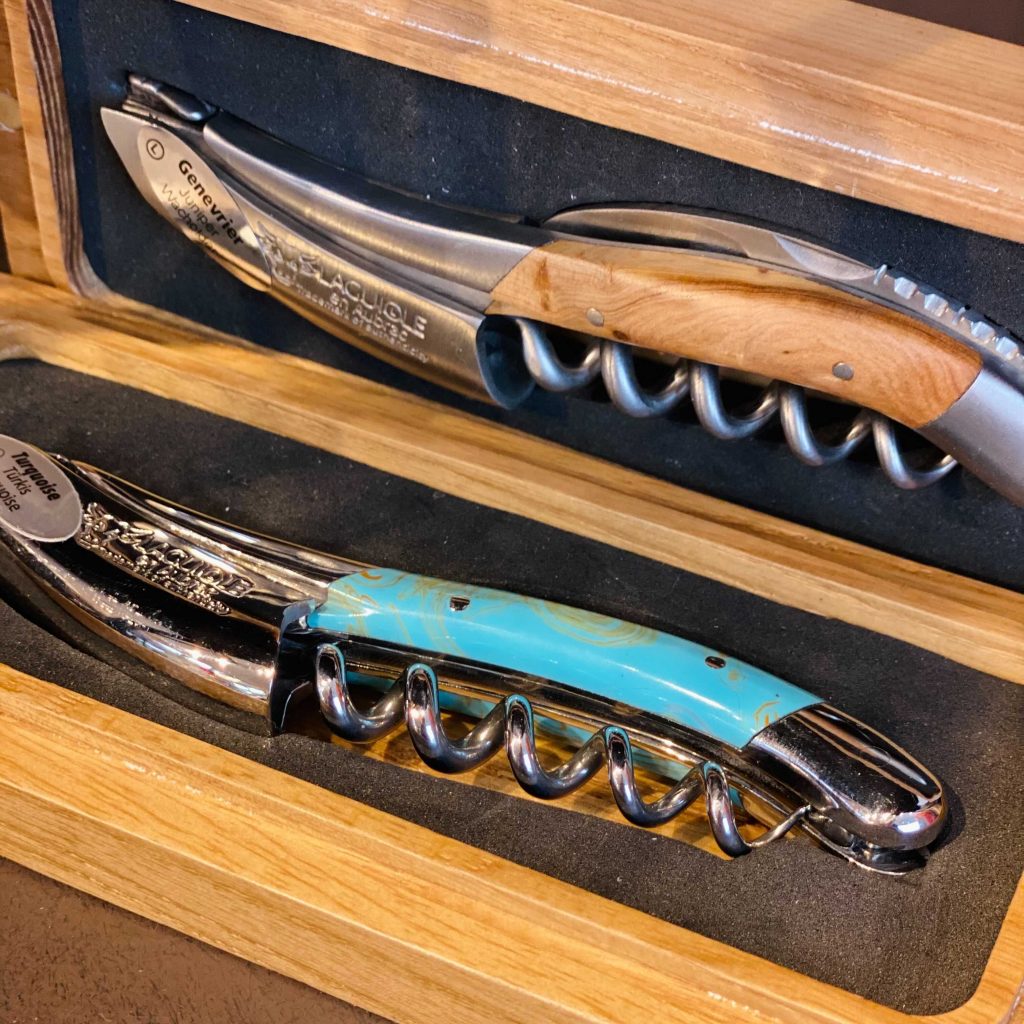 At Sickles Market we have the knife that finds equilibrium in practicality and pleasure. The Laguiole knife and corkscrew is the perfect gift for someone who cares about quality, craftsmanship, for someone with a serious wine collection! It's a handy tool, an aesthetically pleasing appliance, and will become something the owner will cherish. The knife is made by a craftsman and is guaranteed against all manufacturing defects. The blade is made of permanent steel, the horn or precious wood handle is cut from a solid block. The corkscrew is ready to open up any bottle anywhere, anytime! To keep your knife in good condition, Laguiloe recommends that you lubricate the locking notch and that you sharpen the blade with a natural grindstone. Do not wash it with water, and not put it into the dishwasher, just wipe the blade clean.
A Laguiole knife is much more than it's aesthetics, it's stamped with history and anecdotes of the last 160 years. An ideal companion both for pleasure and practical purposes. Fits in every palm, like it was designed to fit your hand. Whether you're whittling a piece of wood or opening a bottle to share with friends, your Laguiloe will be alongside you in all your memories. Treat a family member or friend…or yourself!
Find this incredible gift in the Sickles Market Gift Department in Little silver! We can wrap it up for you REAL NICE.