Two River Mushroom Co Is Growing Hyper-Local Brain Food.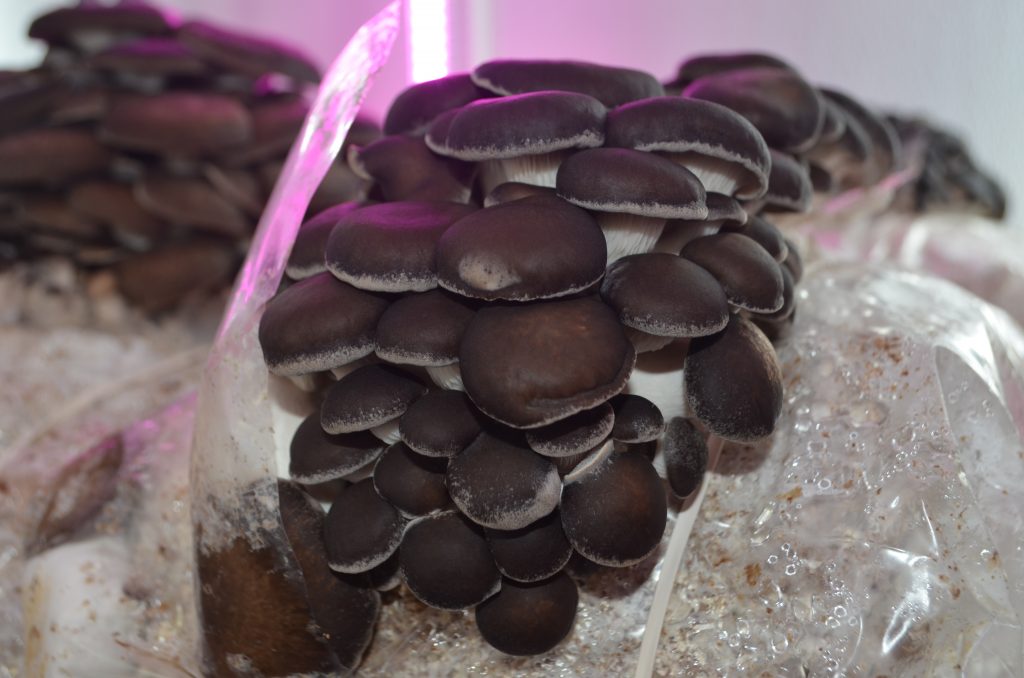 Two River Mushrooms are a hyper-local fresh mushroom farm. They grow high-quality organic mushrooms for the adventurous, the chefs, and those who care about what they eat. Started by the scientist KC, Marilyn the culinarian, and dedicated team member Scott. We were lucky enough to visit the farm and learn about their business and mushrooms, including the health benefits of different varieties.
When did the idea for Two River Mushroom Co start?
Having worked in the restaurant industry since I was a kid, and having gone to school for Environmental Studies, I was always intrigued by "Food Miles" and sustainability. I felt strong all those years ago about the incredible energy inputs and sheer distances that most produce traveled prior to appearing on retail shelves or in the hands of chefs. I would always watch (and often have to help) offload the produce at these locations. I was constantly looking at the quality and the origin of the products. Mushrooms are highly perishable and benefit greatly from Hyper-Local Production and getting into the hands of chefs within hours of being picked so I took that background and apparent niche demand and ran with it.
How many varieties do you grow?
We grow seasonally in a continuous effort of reducing our carbon footprint.   Some species thrive in warmer and higher humidity conditions while others prefer cooler and drier. Instead of conditioning our environment to meet those requirements out of season, we select strains of mushrooms based on the seasons. Having said that, at any given time, it's safe to say we have a minimum of 5-7 different varieties of mushrooms growing.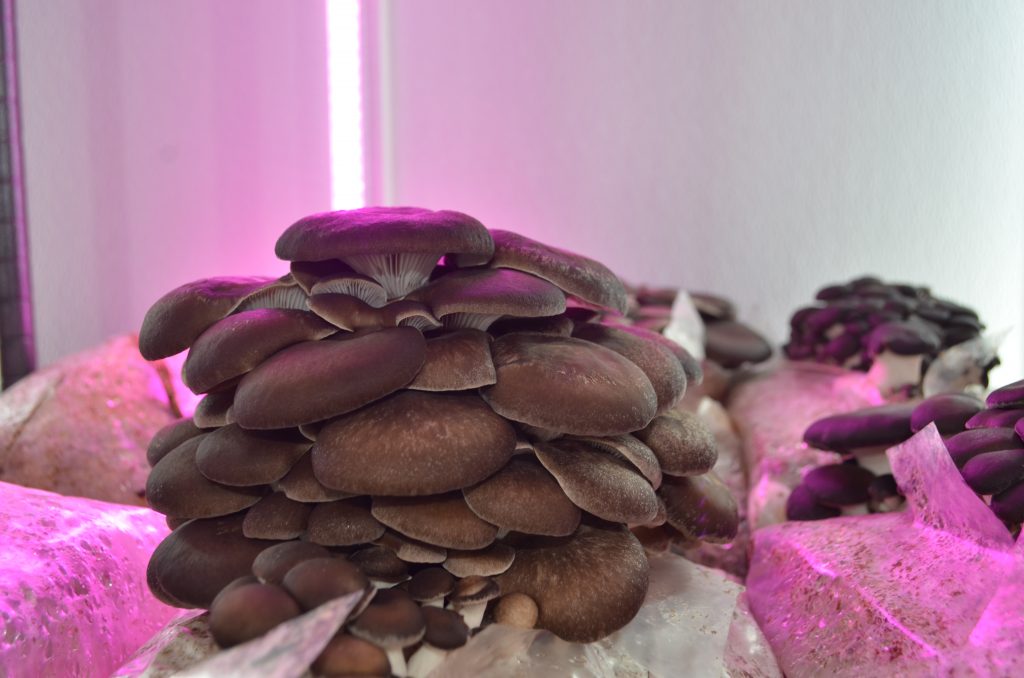 What are the top sellers?
Our best seller is our One Quart "Forest Medley" blend. It is a combination of all of the various mushrooms that we have growing at that particular time. It allows the consumer to discover a plethora of different flavors, textures while benefiting from all of the various medicinal attributes of our USDA organic Gourmet Mushrooms.
Are some harder than others to grow?
Yes, some varieties of mushrooms take tremendous amounts of time to grow and can be very finicky. It's like the plants you grow at Sickles, some can be very easy while others have very specific requirements and a small margin for error from the grower. For example, Oyster Mushrooms are quite resilient and grow extremely fast, whereas Chestnut Mushrooms or Maitake can take several months to grow and are demanding with very specific conditions.
Are there new ones we can expect in the future?
As we enter into the warmer months, we will transition and bring back Phoenix Oysters, Golden Oysters, and Pink Oysters and will Likely Phase-out our King Royal Trumpets, and Maitake. We are always looking into new strains of mushrooms that meet what our consumer base is looking for and are aligned with our environmental conditions and goals of sustainability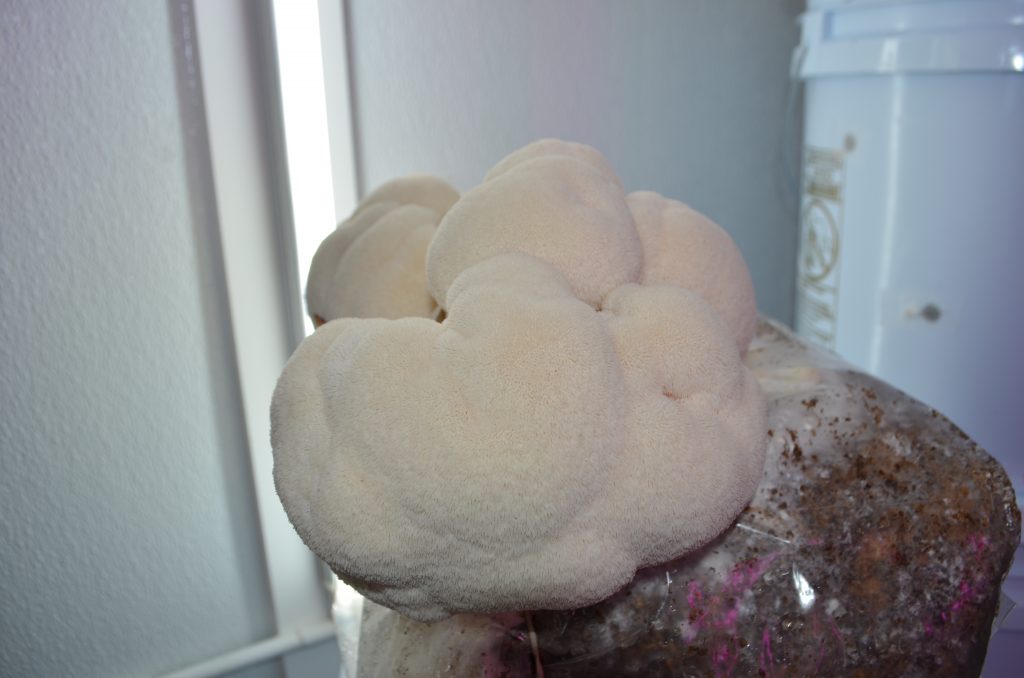 What are the health benefits of mushrooms in general? What are other special benefits?
In General, Mushrooms are a rich, low-calorie source of fiber, protein, and antioxidants. They may also mitigate the risk of developing serious health conditions, such as Alzheimer's, heart disease, cancer, and diabetes. Two River Mushroom does not grow any Compost Mushrooms like White Button, Portabello, or Crimini.  We exclusively grow on Hardwood Sawdust.   Once people enter this world of gourmet mushrooms, it opens up incredible avenues of flavor, texture, and Medicinal Value. All of our mushrooms are considered Adaptogenic. This means that our mushrooms have been shown to help the body adapt to environmental and psychological stressors. Facing COVID as a global Pandemic has highlighted the need for such nutrition and has brought front row and center the idea of food as medicine.  One of the more exciting mushrooms we grow in terms of medicinal attributes is the Lion's Mane. This mushroom got its name from its physical resemblance to a fluffy white Lions mane. It has been used in China for over 2000 years!  Studies have shown that these mushrooms can boost memory and brain health!
How have you adapted to your amazing business growth?
We outgrew our old space in Tinton Falls and have recently activated our new location onsite at White Chapel Projects restaurant in Long Branch. There was an already onsite 40' Shipping Container that we outfitted and repurposed as an "Urban USDA Organic Mushroom Farm". We have kept our old location to keep up with demand. Also, we are transitioning into a 22-acre farm in Millstone where we will have the ability to produce our own in-house substrate to further streamline our production.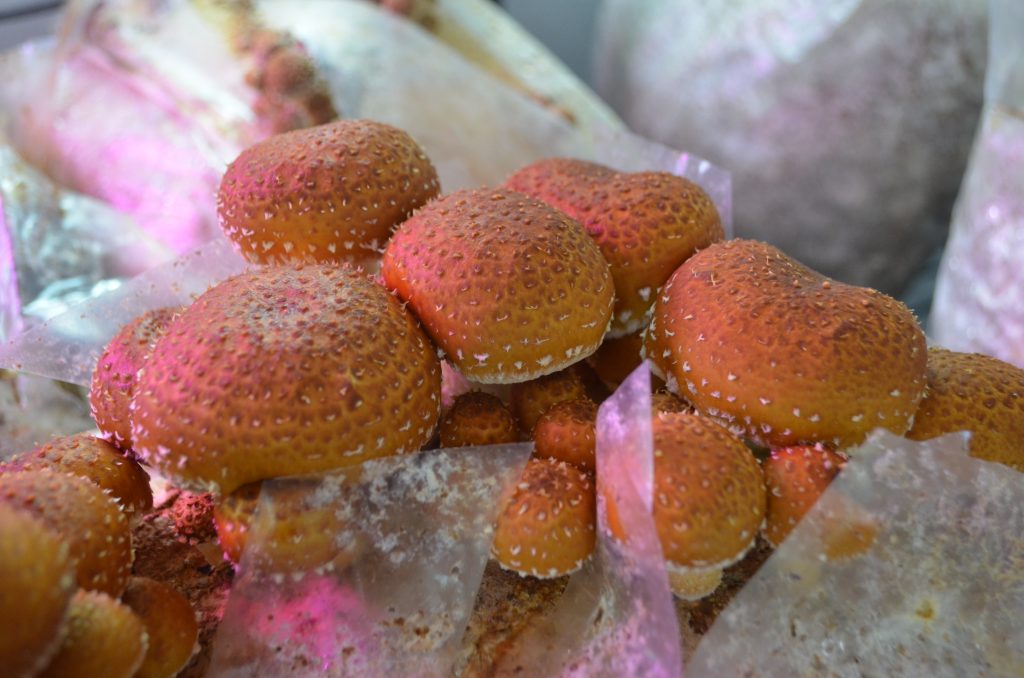 We've seen your mushrooms featured in a lot of local restaurants, what are some of your favorite spots?
That's a tough question. Honestly, I have tried entrees at all of these locations featuring our mushrooms and they are all spectacular! One of my favorite parts of this business is interacting and forming relationships with these chefs but also seeing the creativity in the dishes that they create.
What's your most favorite, weirdest mushroom fact that not a lot of people know?
There are so many amazing facts and attributes of mushrooms that it's hard to highlight just one. Many of these facts could be their own article so in trying to stick with one that is interesting and relatively straightforward…… The largest organism on Planet Earth is a type of mushroom called Honey Fungus in Oregon. It covers almost 2500 acres and is 4 square miles in size! It is also several thousand years old based on the current size and estimates of how long it took to expand to its current size
What is your favorite mushroom dish, or a great way you love to incorporate mushrooms into your food?
I Like making a risotto using our "Forest Medley" and using a mushroom stock that we make from our mushrooms.