Welcome to OZ: The Greenest Oils from the 2020 Harvest
Today we will talk about three exceptional olive oils we have at our store—each one harvested from the ideal regions. The first harvest has happened, and all the oil is fresh and ready to be used for pasta, bread, almost all food. The first harvest is essential for so many reasons for farmers and consumers. It tells them how their crop is going to taste and how the next few seasons will go. Some might have to plan for olives that go through a delayed flowering.
And just a quick lesson on olive oil!
Extra-virgin olive oil (EVOO) is made from pure, cold-pressed olives, whereas regular olive oil is a blend, including both cold-pressed and processed oils. EVOO is more valuable because the cold-pressed process takes a lot of time and effort. Straight olive oil for general cooking and sautéing, and a lovely top-shelf extra-virgin oil for dips, dressings, uncooked applications, and a finishing touch for plated food.
All three are available in our Gourmet Departments!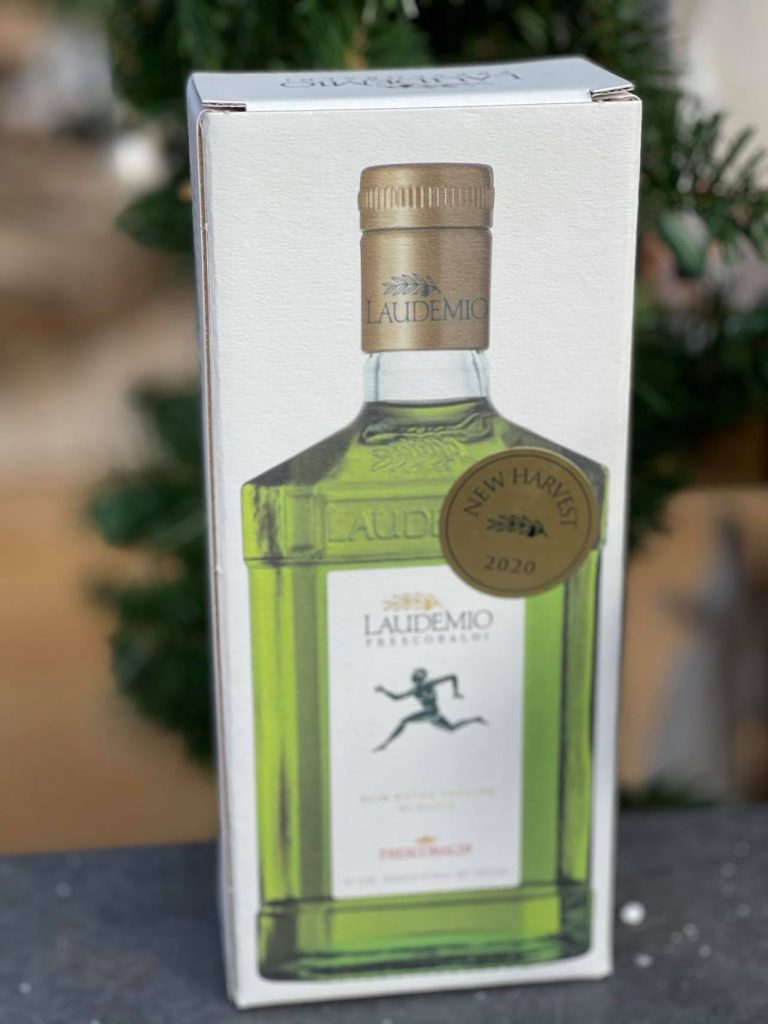 Laudemio Frescobaldi
Florence, Italy
The Laudemio Frescobaldi is a rich and uniquely emerald-green extra virgin olive oil.
The 2020 harvest is the benchmark of the typical aromas of Tuscany: scents of freshly mown grass, followed by artichoke hearts and green olive notes. In October, and never after November, the olives are picked early in the ripening season, when blushing from green to purple, to capture the emerald-green color and fresh flavors. The olives are pressed within a few hours from picking in the Frescobaldi's mill. The taste is remarkably balanced between a very notable bitterness, with sparkling spiciness and a long-lasting fruitiness. Perfect for pastas and vegetable dishes.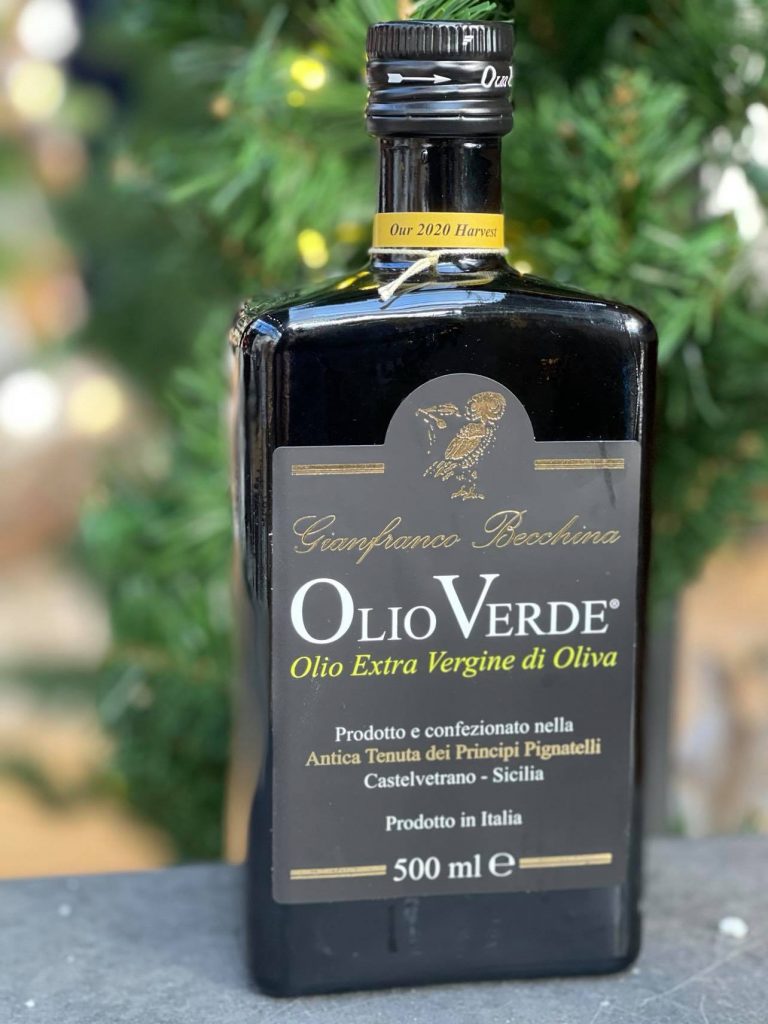 Gianfranco Becchina Olio Verde
Sicily, Italy
This long-standing favorite brings forth the best of Sicily. You'll find Gianfranco Becchina's Olio Verde to be the perfect balance of grassy, fruity, and peppery! The distinctive green flavors come through. New dark bottle!  The dark bottle isn't just for aesthetic purposes, it protects the product from light The aroma has floral elements, with citrus, along with grass and hay. The taste has been noted as spicy, grassy, herbaceous, with a spot of green tea. Drizzle over grilled tuna, stewed white beans, and roasted peppers.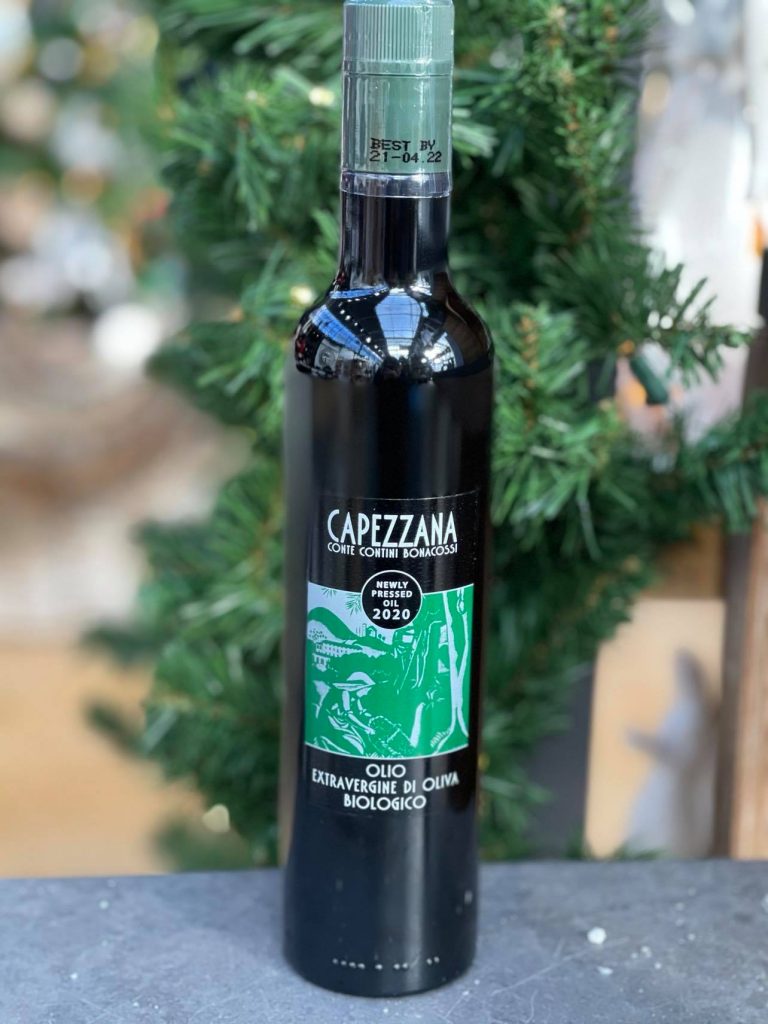 Capezzana conte contini bonacossi
Tuscany, Italy
The vineyards sprawl across acres of a combination of clay, limestone, schist, and marl. The winery practices organic agriculture, with the utilization of natural deterrents to help oppose any chemicals, implement organic fertilizers, and complete elimination of herbicides. A brilliant green color, capezzana oil is noted for its elegance and delicateness. It is soft, fruity with a hint of spice. It is perfect on toasted bread or for dressing salads. Try it with a salad of shaved fennel, fresh orange slices, and capers!