An Interview with Beach Bee Meadery!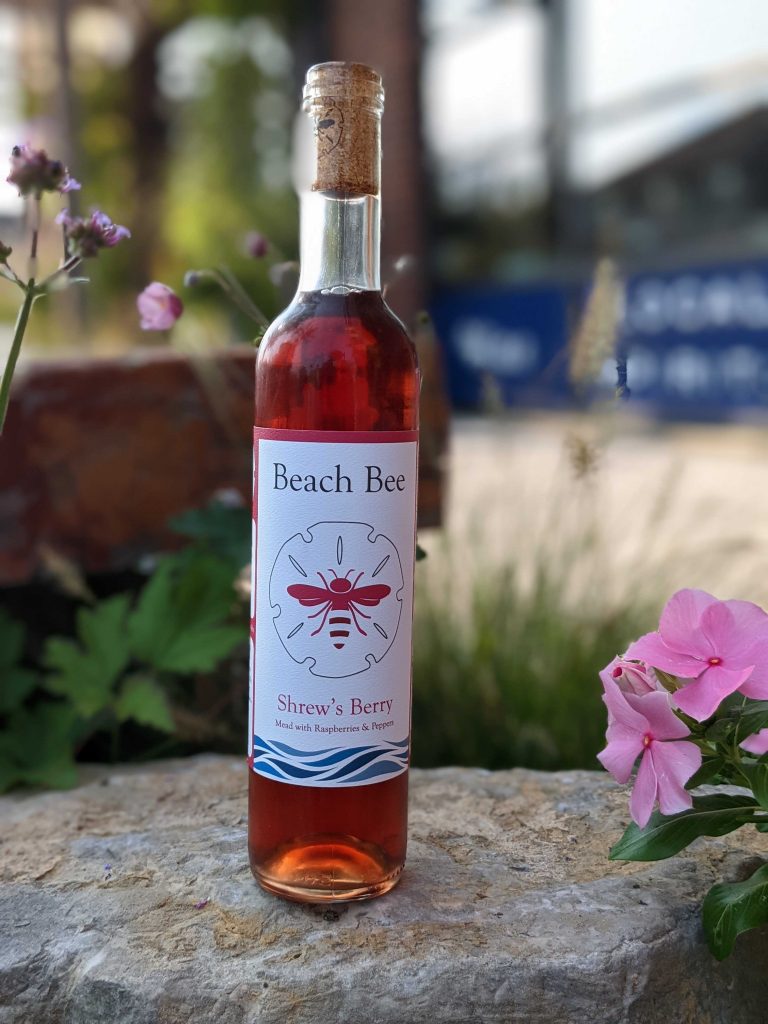 Beach Bee Meadery is a family-owned business that produces meads and ciders in Monmouth county! Although mead is 12,000 years old Beach Bee continues to push traditional boundaries through continuous experimentation with innovative flavors. We talked to them about how they started and how they got involved in Mead!
How did this family business start, and of course how did it become a meadery?
Several (7+) years ago I was exploring the idea of starting a distillery. My grandparents had made gin during prohibition and I thought it would be great to lean on that fact and build a new business. Madeleine (my wife) and I had visited several distilleries in several states, meeting the owners, and getting a feel for what was really involved.  During one of the visits, we had some extra time and noticed on the map that a Meadery was nearby. 
We had no idea what a Meadery or mead was so we went in for a tasting. I was immediately drawn to the product, its taste, and the variety of the flavors. I remember looking at Madeleine and saying this is it, this is what I am going to do.  Now several years later, you can now find me, Jack, and Madeleine at the meadery or in a farmers market, introducing customers to great meads and ciders.
For people who aren't clear on it, what is mead and how do you make yours?
Mead is honey wine. We mix the honey with water and ferment it just like wine made from grapes.  In our case, the sugar that the yeast consumes is from honey (versus grape juice for wine) and the yeast produces CO2 and Alcohol.  There are hundreds of single varietal honey (honey that the bee's primary source of nectar was from a single flower).  Think of this honey as a winemaker who would utilize different types of grapes when making his wines. Most people have no idea that honey can vary as much as it does. We use both wildflower honey (honey made from a variety of flowers) and single-source honey in various combinations for our meads.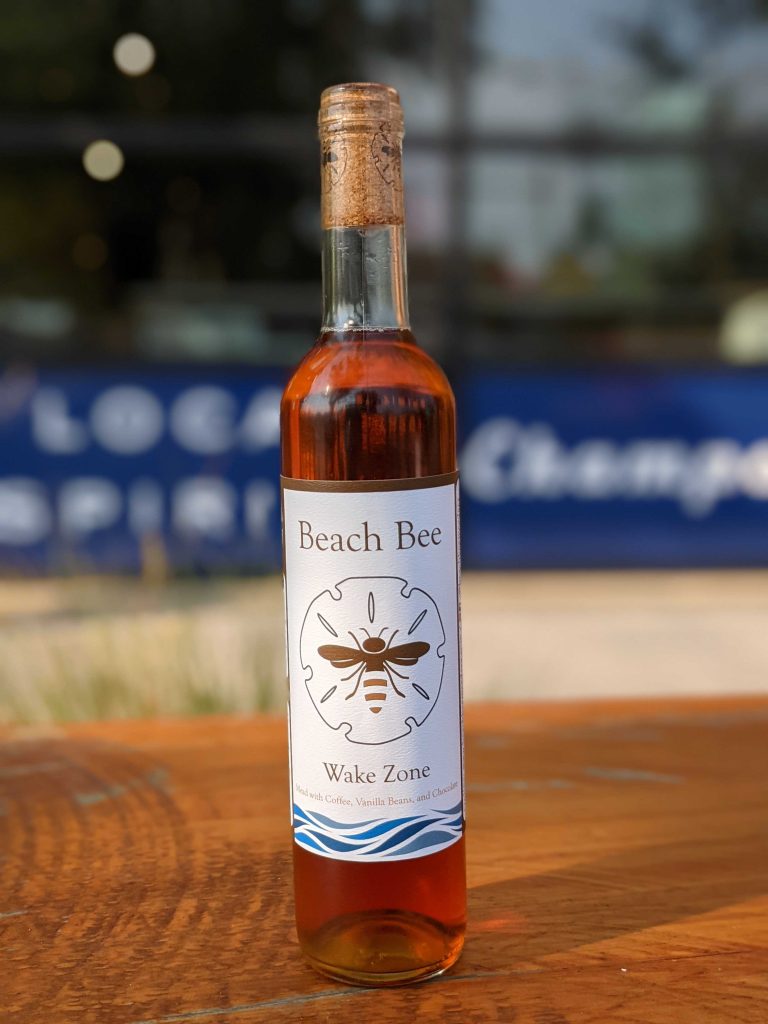 Is there a right way to make mead?
That's a loaded question for all those mazers out there. I would say if you enjoy it, the process you're employing and the product you produce, then it's the right way for you. At Beach Bee, we utilize an all organic fermentation method, with controlled temperature fermentation, and end with a sterile filtration process.
You have such innovative flavors for a 12,000-year-old drink, how do these ideas come to be?
Madeleine, Jack, and I all enjoy cooking. Several ideas have come from meals we have enjoyed, and the combination of different flavors. Others have come from other drinks we have tried. We employ test batches to try combinations of flavors. If we like the result, we scale it up.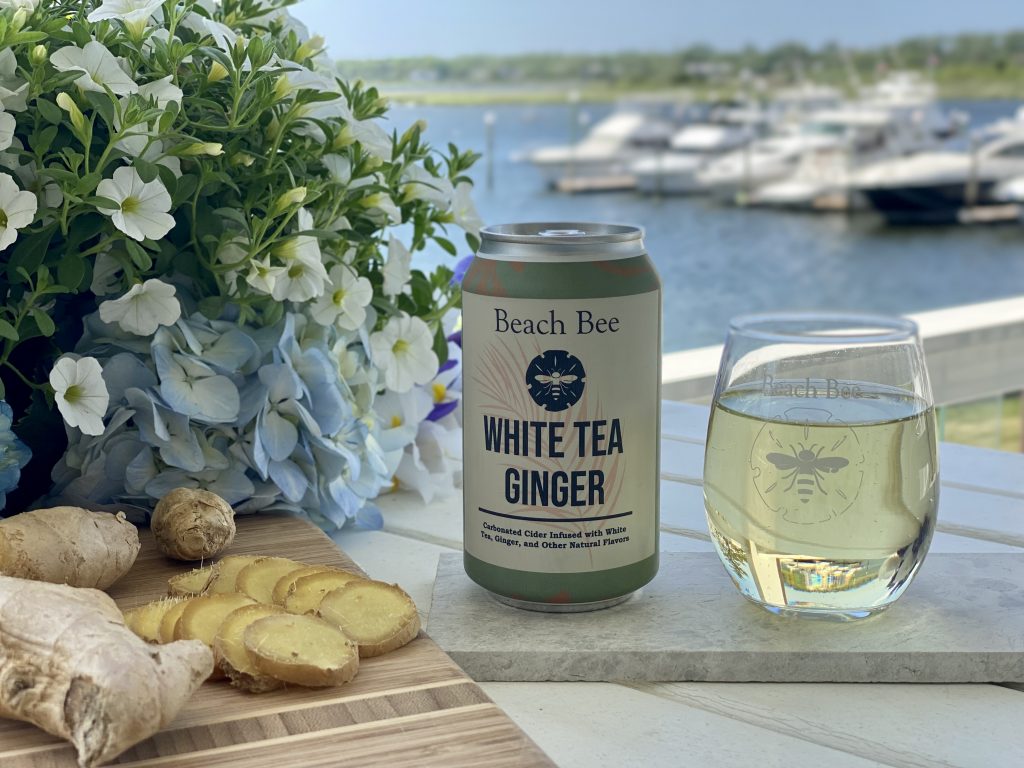 When did you decide to add ciders to the mix?
In NJ, the Craft Mead license also lets us produce cider. Ciders are a great alternative to beer or seltzers. Our ciders are made with all-natural ingredients (unlike many seltzers) and are much less filling than most beers. In my previous position, I was lucky enough to travel extensively and those experiences opened up both my palette as well as my exposure to cider. As a side note, if a product lists an ingredient as "natural flavors" they are not from nature. Beach Bee on the other hand only uses natural ingredients.
How did you find your beautiful blue-bricked spot near Pier Village?
We looked for several years for a place, as there are zoning requirements that have to be met.  I was driving down Long Branch Avenue and noticed a for rent sign from the owner. I loved the location, but not what was inside of the building at the time, as it needed a tremendous amount of work.  After several conversations, we came to an agreement and got to work. Jack and I then gutted the space completely and started the rebuild process. The space turned out to be a gem in disguise.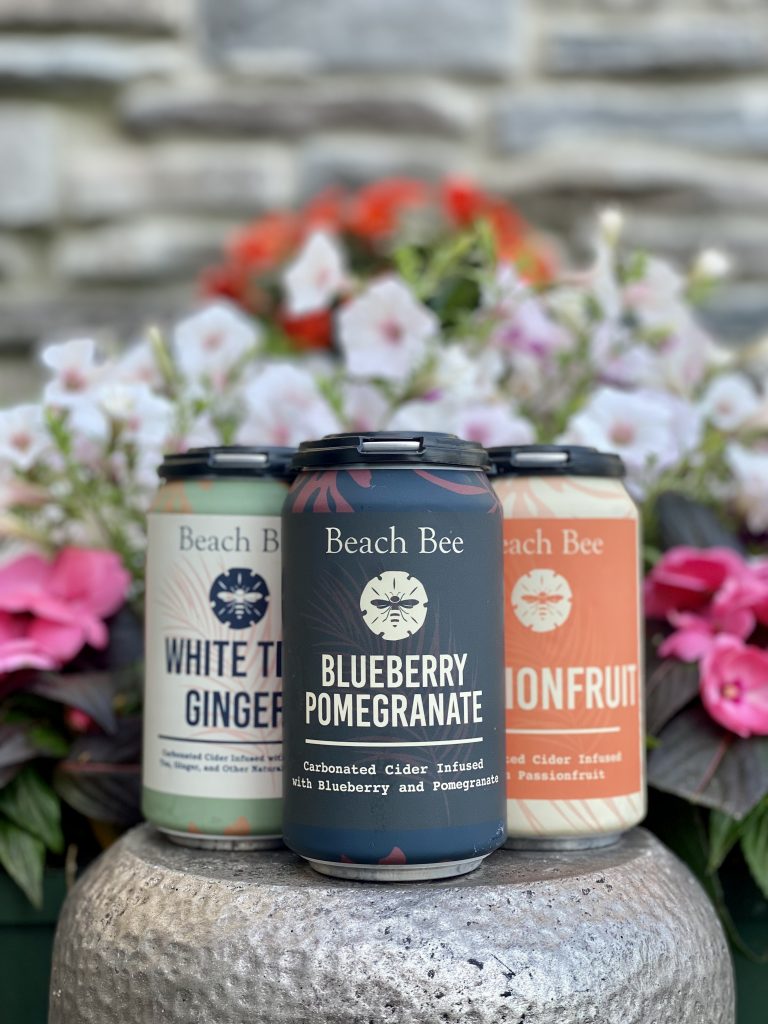 What is your favorite cider and mead on the current lineup, and what's the ideal meal would you pair them with?
My current favorite cider is really two ciders, our Blueberry Pomegranate and our Peach Cobbler. The ciders we make are on the semi-dry side. We filter out all yeast as part of the sterile filtration process we employ, creating crisp and clean tasting ciders. The ciders really pair well with most meals. On the Mead site, our Pirate Daze (pineapple and coconut aged in rum barrels) is one of my favorites. I like to say it's summer in a glass. I think it pairs well with tacos and spicy meals, or in a glass while enjoying life.
Can you discuss your Strawberry Banana mead?
This is a mead we are just about to release. We started with 400 lbs of bananas. That was a lot of peeling. We then added 150 lbs of organic strawberries until the flavor was just the way we wanted it. I find meads to be a labor of love. They can take more time than planned, but when you combine the best ingredients and utilize a great process, the output will be well worth it.
Who are some of your favorite local breweries?
I am a local craft beer person and have tried and enjoyed pretty much all of the local breweries.  I would like to personally thank Jughandle and Kane for helping us as we continue to grow and learn and for providing us with guidance and inspiration.