An Interview with Kansas City Canning. Pickles, Preserves, and Cocktail Goods!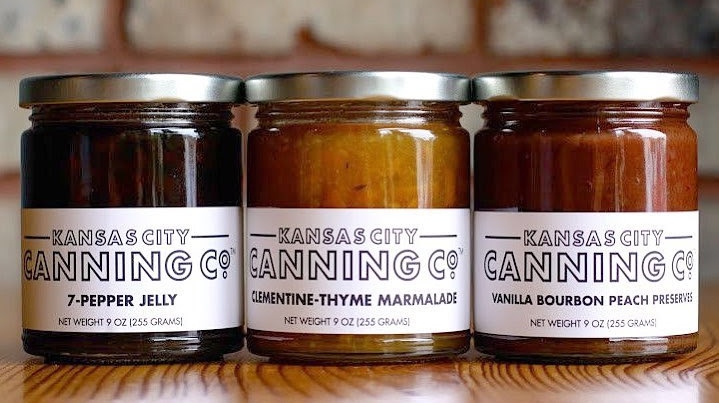 Kansas City Canning Co. makes a modern approach to the craft of food preservation. Specializing in pickles, preserves, and cocktail goods. Tim Tuohy has been making pickles for a long time and we got to talk to him about his Jersey origins, how the recipes are developed, and the perfect cocktail recipe.
Tell us about your Monmouth county origins and how you ended up canning in Kansas City?
My roots run deep out east. I was born and raised in Old Bridge, NJ before moving to Avon-by-the-Sea with my family when I was a teenager. I attended CBA in Lincroft before going to Fordham University in the Bronx. My parents still live in Avon and, although it's tough to get away sometimes, I try to visit as often as possible. After teaching high school in Queens for a few years, I went to the Institute of Culinary Education in Manhattan with the intention of being a restaurant chef. It was soon after graduating from culinary school that I started doing the legwork to start the canning company.
I moved out to Kansas City in 2013.  The Kansas City Canning Co. was founded in 2014.  I continued to work in restaurants and consult on culinary projects before I was able to go full-time canning in 2017.   I grew up canning and processing vegetables from the garden with my family and neighbors and now I'm lucky enough to be able to do it for people across the US.
What was your flagship product and what was the recipe process for this product?
We launched the company with a handful of products, some of which we still produce, others have fallen by the wayside. One of the first was the Clementine-Thyme Marmalade. For me, the recipe process is always focused on balance and marrying flavors that some might not think of. I started with the idea for a marmalade, mostly because it was a staple in my grandmother's refrigerator, so it was nostalgic. I decided to use clementines because they are slightly sweeter and have a thinner rind than navel oranges.
The sweeter fruit and less-bitter rind meant that I wouldn't have to use so much sugar to mask the bitterness of the larger varietals. Generally speaking, thyme goes very well with all citrus fruits. I wanted to add a herbaceous note to set it apart from other products on the market, but also because it adds a layer of flavor that makes the finished product more three-dimensional.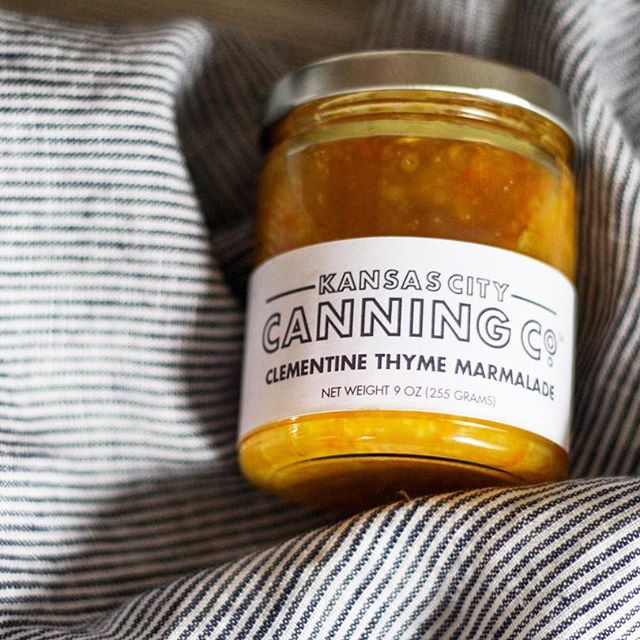 Does the process for a new pickle or jam start with a lot of experimentation or with a concrete idea of what to do?
That depends. Whenever we add a new evergreen product, one that we will make year-round, there is a great deal of experimentation, discussion, and thought put into feasibility and cost-effectiveness. All of our products are prepared, packaged, and processed by hand with a small crew of people, so we have to be thoughtful about our ability to continue to make high-quality products within the confines of our capacity.
It's a bit of a different story with our seasonal items. I've been able to develop significant relationships with a handful of farms and farmers here in the Mid-West. Throughout the growing season, I encourage those farmers to unload any surplus of whatever fruits, vegetables, or herbs they might have too much of. I have a strict policy of not negotiating prices when it comes to surplus and make sure they get a fair price for their hard work. This way, if they are sitting on a mountain of produce that they won't be able to sell otherwise, we'll take it all and figure out some way to transform and preserve it so it doesn't go to waste.
For example, a few years ago, Josh, a farmer at Boys Grow (boysgrow.com) had upwards of 500 pounds of beautiful baby beets that were off-the-charts sweet. I ended up juicing the vast majority of them and making a Beet Tarragon Shrub that we later won a Good Food Awards for.
What is your current favorite product on the lineup? And what would you pair it with?
You're asking me to choose between my children here… which would be easier because I only have one. The product I use most at home is our Black Garlic Paste. We ferment the garlic in the house as whole bulbs. The cloves turn black as they ferment and develop a deep, sweet, slightly bitter umami flavor that adds richness and depth to any savory dish. I use it to finish soups, stews, pasta, and stir-fry dishes, or just slather it on toast with a nice butter if I'm feeling rich. It is an extremely time-intensive product to make, so it is relatively expensive, but a small amount goes a long way and it certainly serves as my secret ingredient.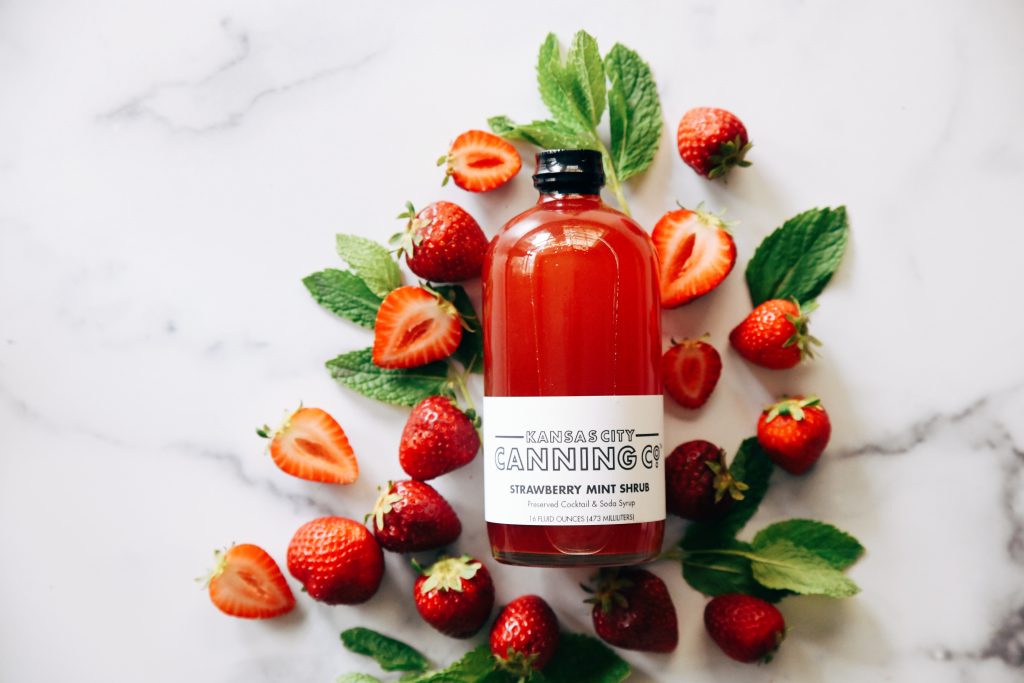 What's the story behind the shrubs? We're curious how that product came into the lineup of pickles and preserves?
The first shrub was made by mistake. It was very early on in the business and I had a large batch of pear butter that did not set up correctly and I couldn't figure out how to fix it. I did some research into how I might repurpose it and came across 'shrubs,' aka drinking vinegar. And thus was born the Smoked Spiced Pear Shrub.
Shrubs were a way in which people preserved fruit juice prior to refrigeration and, more recently, gained some popularity in the mixology world because they can add multiple layers of flavor to almost all cocktails. They have a similar flavor profile to kombucha, but they are preserved in a way that allows them to be shelf-stable. One of our goals as a business is to preserve as much produce as we can, and the shrubs allow us to do just that. Just as you would add vinegar to some cucumber to make pickles, we add vinegar to fruit to make shrubs.
Which cocktail should we make with the shrubs?
Our shrubs are designed to be as balanced and user-friendly as possible. One to two ounces of shrub + one or two ounces of booze + club soda = a delicious cocktail. Otherwise, you can add the Blood Orange Ginger to an Old Fashioned to kick it up a notch; the Watermelon Habanero is a great addition to any Margarita or Paloma, and the Strawberry Mint is perfect for a Moscow Mule or a Horsefeather.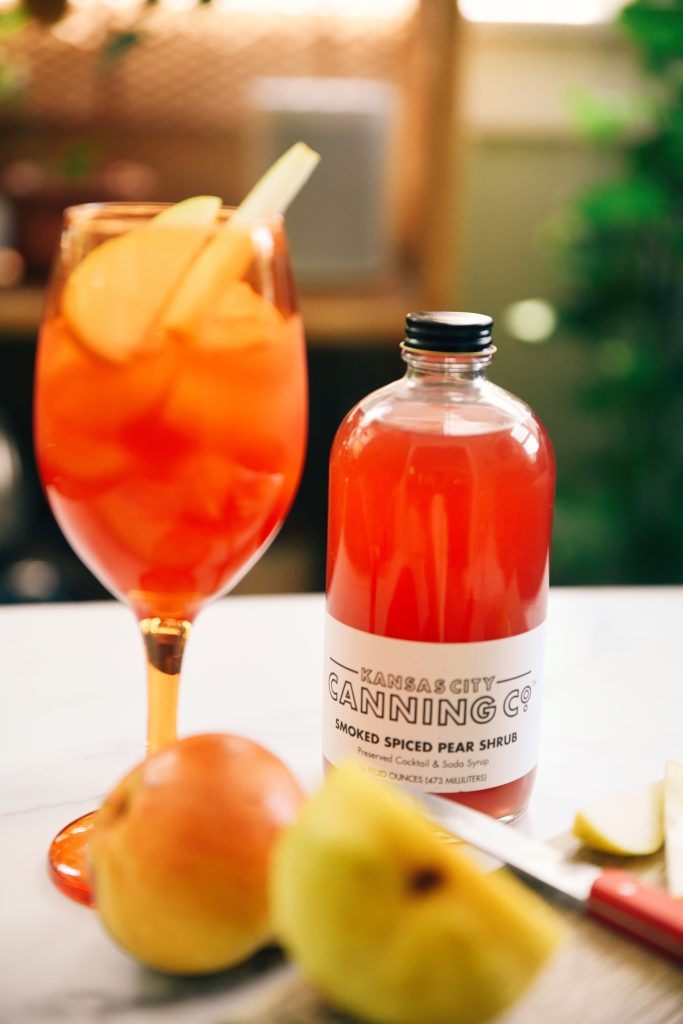 How did you discover the local growers you work with?
We work with a good number of growers around the KC metro and its outskirts. Some of which we've met through networking events, some are co-packing customers who approached us, and many of whom we work with at the farmer's markets each weekend. Those relationships are sacrosanct to me. The best products we make are only as good as the ingredients that we use. And it's the farmers who do the heavy lifting when it comes to quality. When I make a new product or a seasonal small-batch item, I'm always most excited to have the farmers taste them. If it gets their seal of approval, I know I've done my job.
What makes your canning process modern?
Truth be told, our canning process is pretty traditional. We are putting things in jars and preserving them as people have been doing for centuries. People have been fermenting foods around the world, in different forms and traditions, for all of recorded history. The process of 'modern' canning was codified during the Napoleonic Wars as a way to keep food safe for traveling armies. I make canned goods the same way I was taught. It isn't the most efficient way at times, but it's done with special attention and care.
Although our process isn't necessarily modern, our approach is. My goal is to share an experience with our customers that is, at once, nostalgic and exciting. In each of our products, my hope is that it reminds people of something that they have experienced before, while also introducing them to a new way of experiencing that thing. Sometimes it works… sometimes, not so much. But my hope is that we're using an age-old tradition to introduce people to how a jar of jelly or pickles or whatever can be more than just that; to innovate through a medium that people are familiar with, but haven't much thought to in quite some time. And where's the fun if you don't get to play with your food from time to time….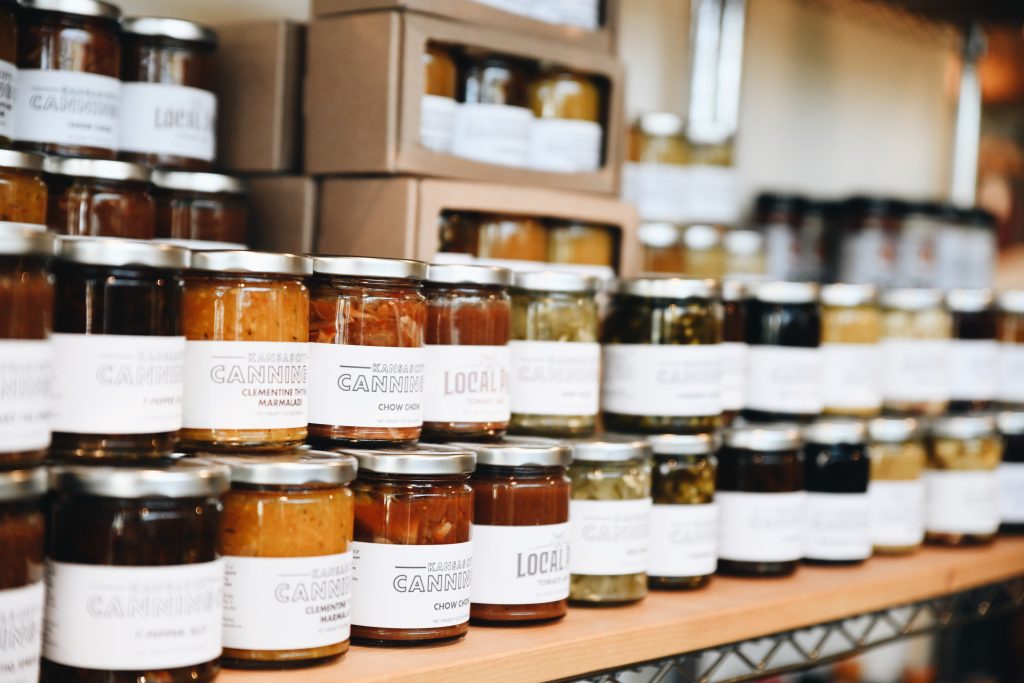 Read more about Kansas City Canning here!
And read more of our blogs here!