An Interview with Last Wave Brewing Co!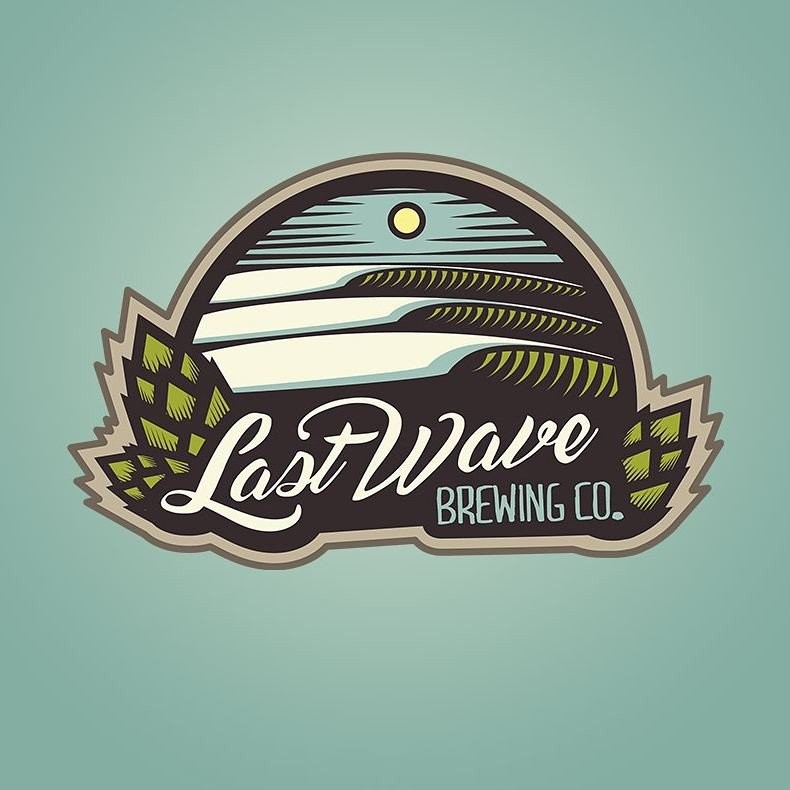 Last Wave Brewing Co. is a fantastic brewery in Point Pleasant Beach. It all started with lifelong friends Nick and Bert along with Bert's wife Dani! Together they found a passion for craft brewing early on. Last Wave creates unique, handcrafted ales that will become regulars in your craft beer lineup. We got a chance to talk with the coastal creatives behind Last Wave and learn more about their background and brews.
How did the world of surfing introduce you into the world of craft brewing?
Bert and I always had a desire to find a way to make a living for ourselves at the beach that allowed us the freedom to surf and enjoy life in a simple way. When we were living down near Atlantic City, we decided to give homebrewing a shot one winter when the surf was flat. That's how it all started.
How long was Last Wave Brewing in the making before it came to fruition?
We got serious about doing it around 2011-12 when the laws in New Jersey changed and made it possible to run a main street brewery like we'd wanted to do. From there it was planning, getting experience at other breweries, honing recipes, and putting it all into action. We finally opened our doors on Memorial Day Weekend in 2017.
What was the first flagship beer and how did you know that's the type of beer you wanted to launch with?
The first beer we ever brewed professionally was Red Sky, which is also the first recipe Bert and I made from scratch, so that was cool. A-Frame was the beer we knew would connect with beer drinkers at the time, but it exceeded our expectations in terms of attracting attention from craft beer aficionados and casual drinkers as well. It's a really balanced IPA, not too bitter, plenty of citrus bite, but not as heavy as other hazy beers so you can enjoy a couple. As we enter our fourth year in business, A-Frame makes up almost half of all the beer we sell.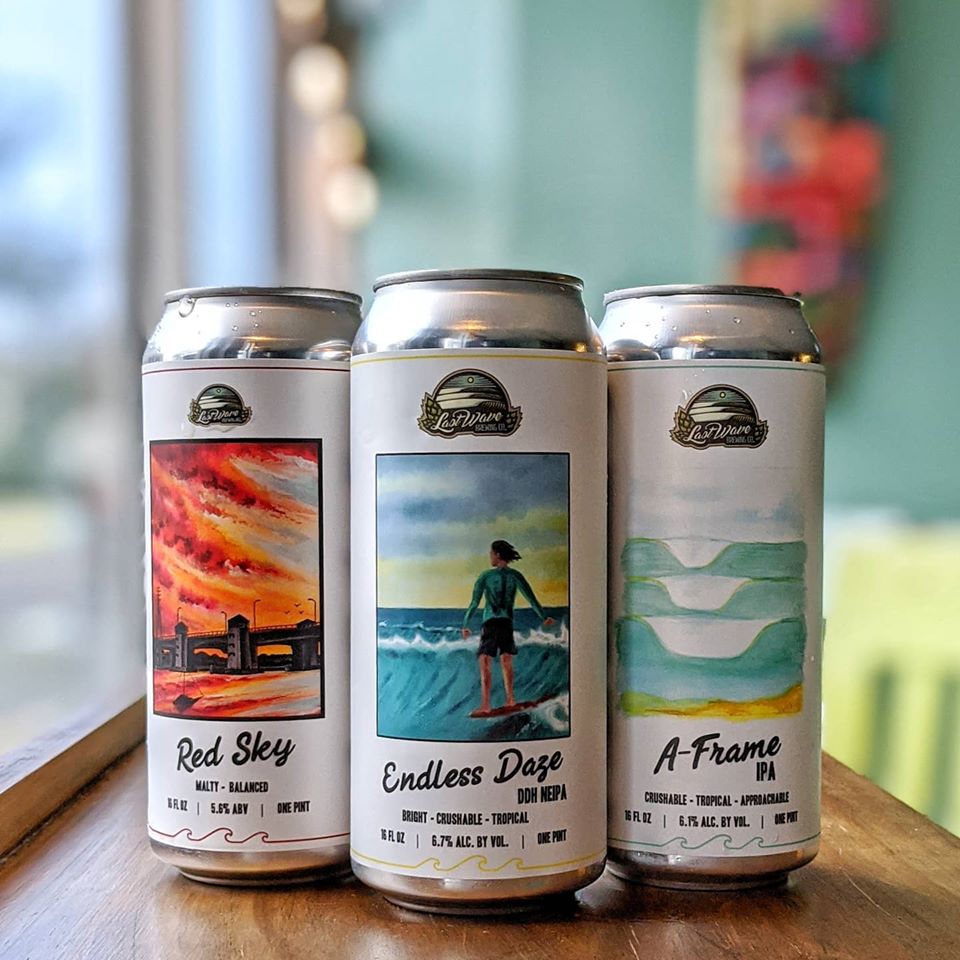 What does it mean to be based in Point Pleasant? I think almost everyone in Monmouth county has memories of going there as a kid.
Point Pleasant Beach is a great town with a rich fishing heritage, an iconic boardwalk and a bustling downtown. The town has been a big part of making Last Wave what it is today. My business partner Bert has a bunch of family here and he spent a lot of time as a kid here. The town has been easy to work with and we've had tremendous support from the other businesses in town and the locals year round. We try to return that love in kind, whenever possible.
What's your favorite last wave brew and its ideal food pairing?
That's tough to pick, I'll say from the beer dinners we've done over the years, Red Sky is a great beer to cook with and goes great with many different styles of food. My favorite beer is Layback Pale Ale because it's a balanced beer with a malt backbone balanced by a nice citrus bite at the end from the hops. It pairs well with pulled pork and fish tacos really well.
What's the best surf movie to drink a Last Wave brew too?
Bert is a big fan of Castles in the Sky and Sipping Jetstreams. I'm a big fan of the classics like Loose Change or even Hollywood movies like Big Wednesday, which is where we got the name Leroy the Masochist from.
And while we are at it, best beach/surf music to drink to? 
We mix it up quite a bit when it comes to music, but for a good beach vibe, we're big fans of The Donkeys or some of the local bands like Dentist or Sunshine Spazz.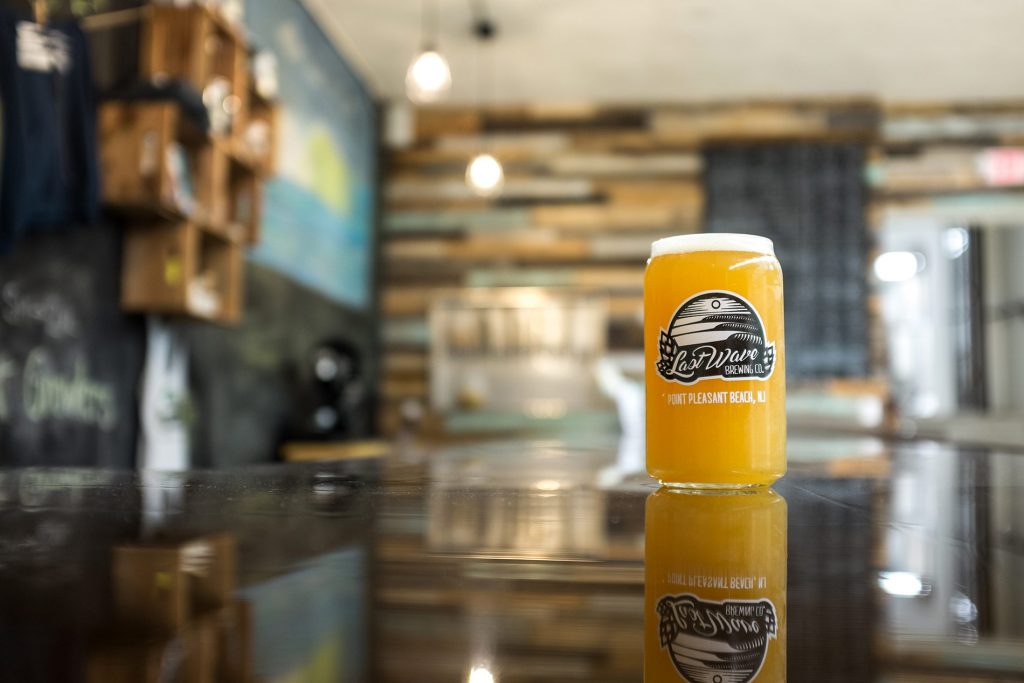 Your can designs are beautiful, very eye catching. What is the design process like? Who does the artwork?
Thank you, we take our branding and design seriously. We enjoy simplistic layouts that utilize white space to accentuate the artwork. We work with different local artists we've met over the years, some through the brewery, some are artists who also happen to be surf buddies. It starts with the beer name and then finding an artist that best fits what we're trying to convey with that beer. We like keeping the overall design the same so you recognize it on the shelf while switching up the artwork on each one to make it stand out.
Who are your favorite local breweries, who should we talk to next?
We've got some great breweries down here in Ocean County, like Heavy Reel, who we do a popular summer collaboration with called Surfer's Blood and Icarus Brewing, who we collaborate with every holiday season. Both of those breweries are consistently putting out top-notch beers.