An Interview with the Eco-Friendly Maine Beer Company.
Maine Beer Company (MBC) started with two brothers David and Daniel Kleban in 2009 with basically less than even with a nano of a typical brewery setup. David was working in business, Daniel was going to law school and interning at a firm in Maine. Daniel learned home brewing from one of the associates at the law firm. The brothers started homebrewing together on the weekends and as Daniel's talent grew they decided to start a brewery. They worked on a recipe for their now beloved craft beer "Peeper." They started as a one-barrel brewhouse, and now they have a full brewery with a warehouse and tasting room. We interviewed Maine Beer Company about their beer and environmental commitments.
Your beer is aesthetically pleasing in a lot of ways and it stands out since it's sold only in 1 pint 9 fl OZ glass bottles and simple label designs, how did you end up with this style?
When we started, cans weren't really even an option, only a handful of people were using them. We like bottles because it enables us to bottle condition our beer which we found really helps to highlight the hops as well as prolong their freshness. Our co-owner David really liked the 16.9oz bottles since they were a little different from everything else on the market. As for the label, our preference is always for a clean and simple design so that the label doesn't distract from the product inside. Who knew that over a decade later, both the bottle and design would make our beer stand out so well in any shop!
What is your current favorite beer in the lineup and what meal would you pair it with?
Tastes shift with the seasons, but we always tend to come back to Peeper, our first beer. It's an American Pale Ale that is grassy, clean, and crisp and goes well with so many dishes. We'd probably pair it with some fresh local Maine oysters from our friends & fellow 1% for the Planet business members Love Point. The light citrus and hop bite from the beer is the perfect complement to the brininess of the oysters.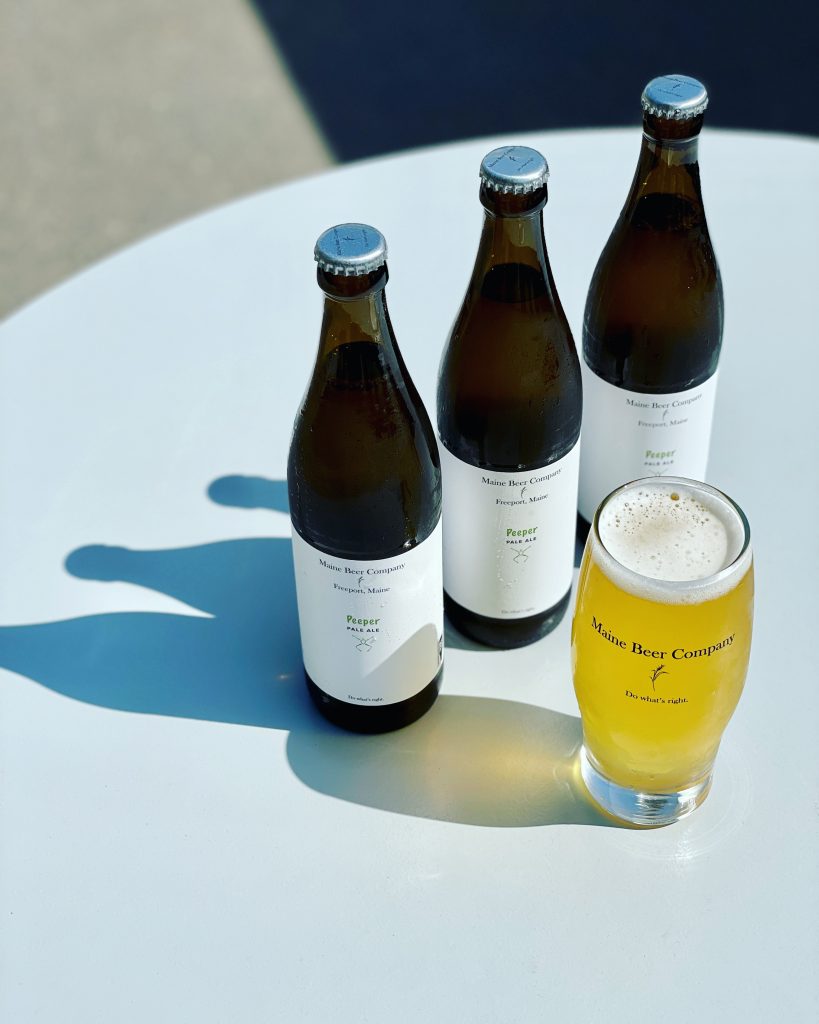 You worked on one barrel recipe that turned into your flagship Peeper, what What were you trying to do with this first ale?
When Daniel & David Kleban started the company they wanted to make sure that the product was perfect. They had an appreciation for the well-hopped beers of the West Coast and wanted to make their own. They brewed batches of Peeper over and over again until they had it perfect and could replicate it with every brew. That attention to detail has continued with every beer we make, with each one going through numerous test batches until it is exactly what we want. After that, every beer we brew is evaluated by our lab and goes through sensory to make sure it is perfect before going to market.
Tell us the tale of Mean old Tom, your first stout?
While we specialize in hop-forward beers, we wanted to make a flavorful and drinkable stout. Mean Old Tom is brewed with Madagascar vanilla beans and has notes of coffee, chocolate, and vanilla. It was named after the Kleban brother's uncle who bequeathed his collection of old beer cans to them that can be seen above one of our tasting room bars.
Can you tell us why these two animal royalty brews, King Titus and Prince Percy are so special?
As part of our commitment to 1% for the Planet, we donate 1% of our gross annual sales to environmental nonprofits. We use our beer and our platform to highlight the work of our nonprofit partners. Titus was a gorilla that was studied by the Dian Fossey Gorilla Foundation, which is working to not only study and protect gorillas but to work with the communities to provide needed resources to help minimize human/gorilla interactions. Percy on the other hand is named after the spotted turtle animal ambassador at the Center for Wildlife in Cape Neddick Maine. The CFW works to rescue, rehabilitate, and release animals. Their unreleasable ambassadors like Percy help with community education and engagement to teach people about the animals around them, and the importance of protecting the valuable ecosystems that house them.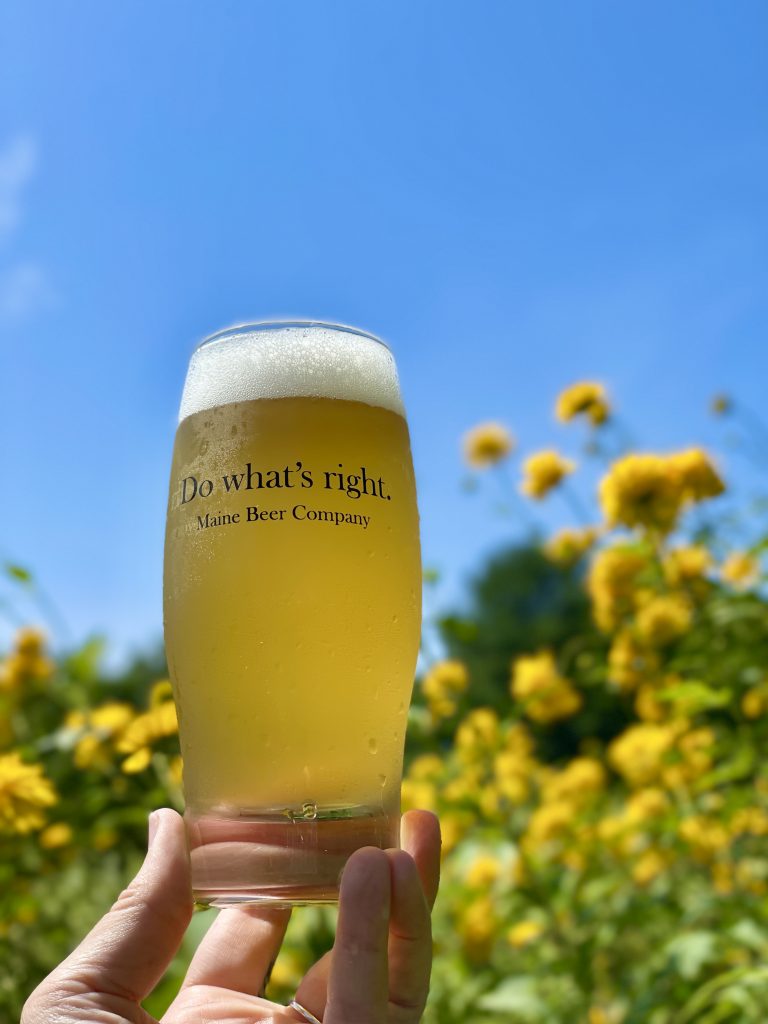 Where did the saying "Do What's Right" come from and how does it relate to your commitment to environmental causes?
"Do what's right" is our company's guiding principle from the beer we brew to how we treat our employees to how we take care of the earth. When the company was founded in 2008-09, Daniel and David were witnessing the negative effects of corporate greed on our society. They believed that running a successful business and taking care of your staff, community and the environment didn't need to be mutually exclusive things. In terms of how it relates to our commitment to the environment.
Can you tell us about your partnership with 1% for the Planet?
As they were founding the company, Daniel and David knew they wanted to prioritize giving back, but wanted to make it focused and meaningful. They joined 1% for the Planet, making the commitment to donate 1% of our gross annual sales to environmental nonprofits. That initial donation wasn't very large, but it meant a lot as a fledgling company to be giving back. Now as we have grown we have donated over $600,000 to environmental nonprofits. By focusing our giving in this way, we are able to see a real impact and know our support is going to organizations that are making our community and our planet better.
Read more about Maine Beer Company here!
And read more of our blogs here!