Coming in Hot….Fly by Jing Sichuan Chili Crisp!
Welcome Flying Jing to Sickles! This going to change your whole condiment game! You can put it on ANYTHING! And we really do mean anything! Try Sichuan Chili Crisp by Fly by Jing, we have some great ideas for you below….

According to Fly by Jing, this is the first & only 100% all-natural Sichuan chili sauce, proudly crafted in Chengdu. It's hot, spicy, crispy, numbing, and deliciously savory. Intensely flavorful yet not off-the-charts spicy. Chili crisp boasts an additional crunchy texture and umami wok char that's captured with its fried bits.
10 Ways to use your Sichuan Chili Crisp Hot Sauce!
BUTTERED RICE AND FRIED RICE
This is the best way to first try the sauce, a neutral base food to truly taste all the flavors of the sauce.
STEAMED BROCCOLI
Or on any steamed vegetable. Fresh vegetables and this sauce are a killer combination.
STIR FRY
Use as a finishing oil in your stir fry dishes to add even more flavor.
GRILLED STEAK or ROAST CHICKEN
Change up your seasoning for two these proteins. Elevate with more than just S&P!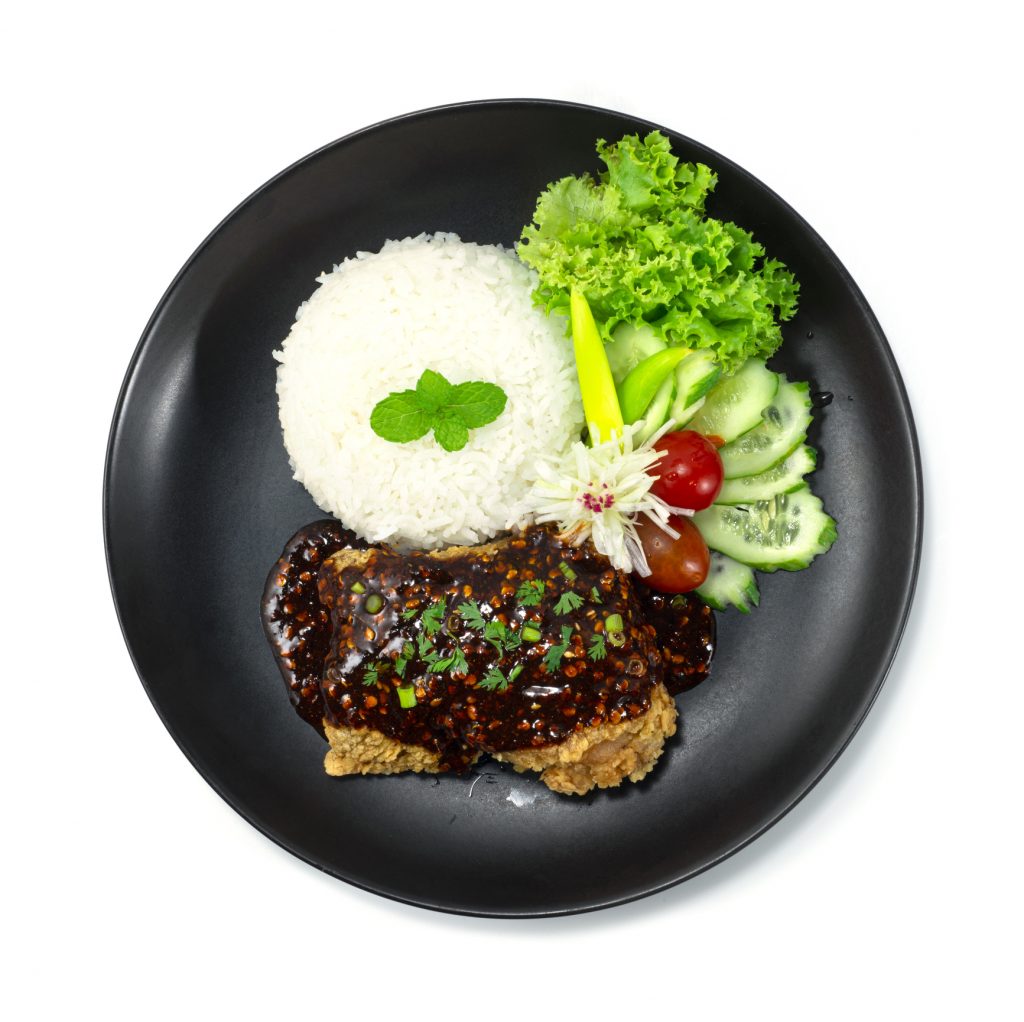 FRUIT SALAD
Add some lime juice and Fly By Jing for a brand new fruit salad experience. We sell mixed fruit in bowls and containers, which make it easy to create this delicious dish.
FRIED EGGS
Fried eggs are already so good BUT this sauce is all about being "extra" in the best way! Whether it's a fluffy scrambled, soft-boiled, or a poached egg, this hot sauce makes a nice spicy accent to a rich, creamy yolk. We recommend trying them with local eggs from Dogwood farms in our dairy section!
CACO e PEPE
Surprisingly this sauce does go along with this classic Italian dish. The sauce also goes along with any cheesy pasta dish, try Mac & Cheese.
VANILLA ICE CREAM
We all know how good flaky salt can taste good alongside something sweet, and this is the next step up! If you're feeling adventurous try it with vanilla or another one of your faves! We love Jeni's and McConnell's!
DARK CHOCOLATE
Add a second kind of warmth to your chocolate cravings! At both our stores we have a wide selection of special Dark and other chocolate bars! We recommend trying this with Pump Street Chocolate!
OR DO WHATEVER YOU WANT!
Experiment and see what you like, no judgment here! Just remember a little goes a long way with this sauce! If you try something off this list please share with us on social media, we'd love to see!
What's on sale at Sickles this week? Click here.
Follow us on Social:
@BottesbySickles @SicklesRedBank @SicklesMarket @SicklesCelebrates
Join the Club:
Sign up for Bottles by Sickles V.I.P Newsletters!
Sign up for the Sickles Garden Club