February Cheese Lover's Letter!
It's the month of love and boy do we love to eat the best cheeses we can get and share them with our forever valentine…YOU! Everything in here is ideal for sharing with the ones you love. Stop by the Cheese Counters in Red Bank and Little Silver to learn more! Plus go to BOTTLES BY SICKLES to get the best pairings for your cheeses and charcuterie!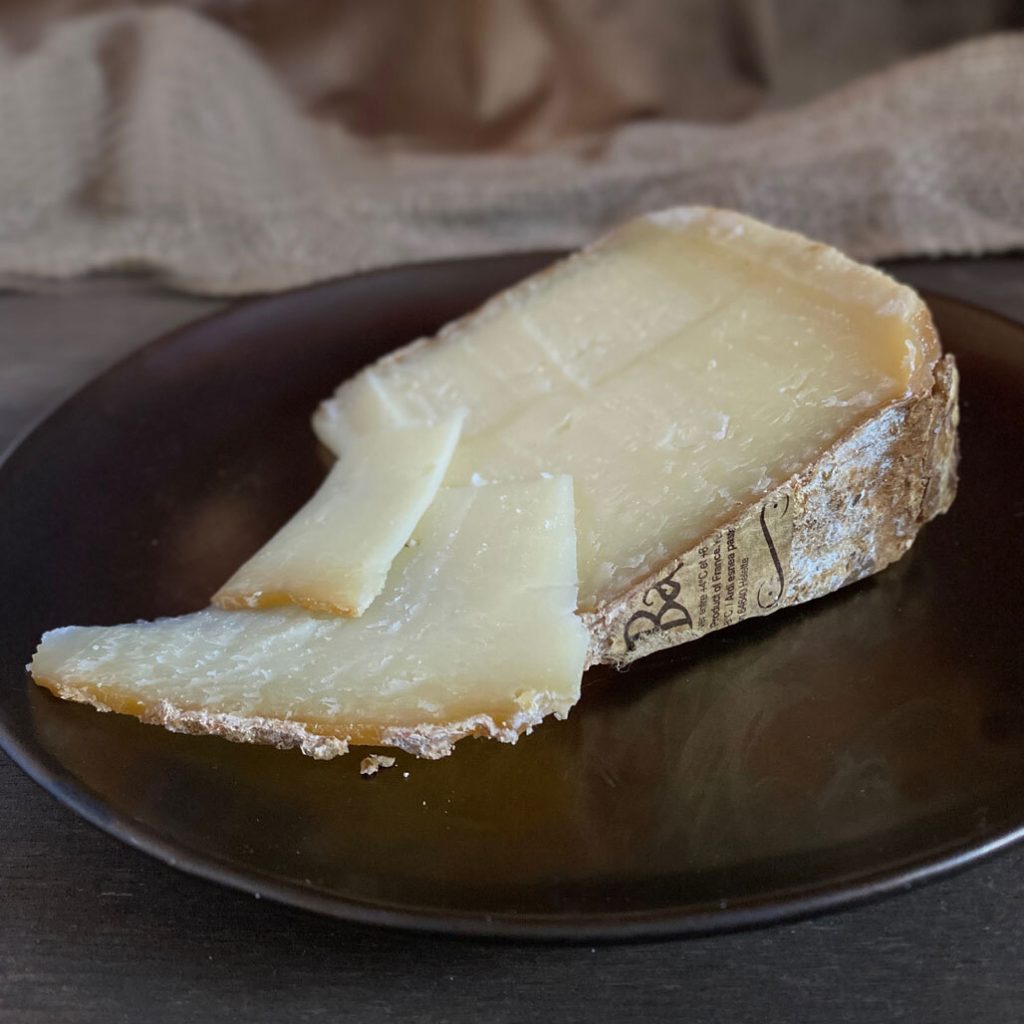 The Wheel Deal Le Secret de Compostelle
30% OFF FOR THE ENTIRE MONTH OF FEBRUARY
A fine member of the Ossau-Iraty canon, Secret de Compostelle delivers all the good stuff associated with Basque sheep milk cheese. Secret is sweet and olivey and its paste is solid with a gentle give. Secret de Compostelle goes with many things both sweet and savory, such Regalis Saskatoon Jam or duck prosciutto. Raw Sheep Milk Mendive, France Reg. $27.99lb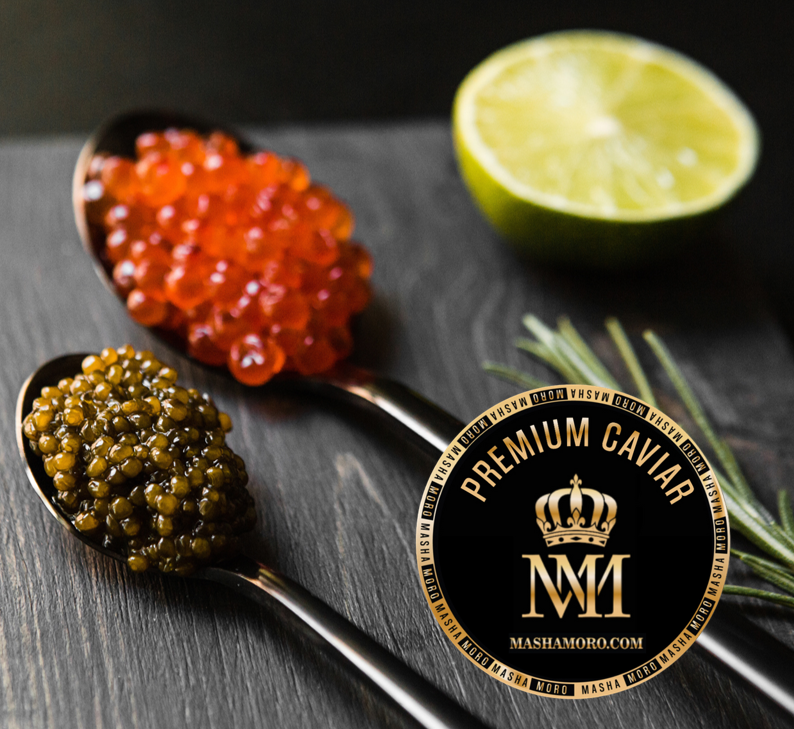 Star of the Show: Masha Mora Caviar!
IN SICKLES RED BANK ONLY!
Mark your calendar! Saturday, February 13th, Masha Moro Caviar will be presenting a caviar tasting from 3pm- 5pm at Sickles Red Bank. All Masha Moro Caviar will be 25% all day Saturday, February 13th, and all-day Valentine's Day, February 14th. Don't miss out!
Masha Moro Caviar is for Valentine's day, special events, or even casual dining, you can find your caviar at Sickles.
Introducing Masha Moro Caviar, the following varieties are stocked: Royal Siberian Sturgeon (1oz) $89.99 the flavor is subtle, smooth, firm bead. The appearance is medium to large, light to dark grey beads with glistering appearance.
Next taste Russian Osetra Sturgeon (1oz) $99.99. The flavor is clean, sweet, crisp & subtle 'nutty' taste. The appearance is large to medium glossy pearls that glisten with a dark brown to black color.
AND… Sevruga Sturgeon (1oz) $139.99 with a smooth & buttery flavor, and a sweet ocean finish! The appearance is small sized, slate-grey pearls with a slightly crunchy texture.
LAST BUT NOT LEAST! Keta Salmon Roe (2oz) $25 the flavor is strong sweet and honey-like. The appearance is large, with bright orange eggs.
All Masha Moro Caviar is cured by Molossol Method, whereby the minimal amount of salt is used and the maximum amount of natural flavor remains. Enjoy caviar with blinis and creme fraiche, also available at Sickles!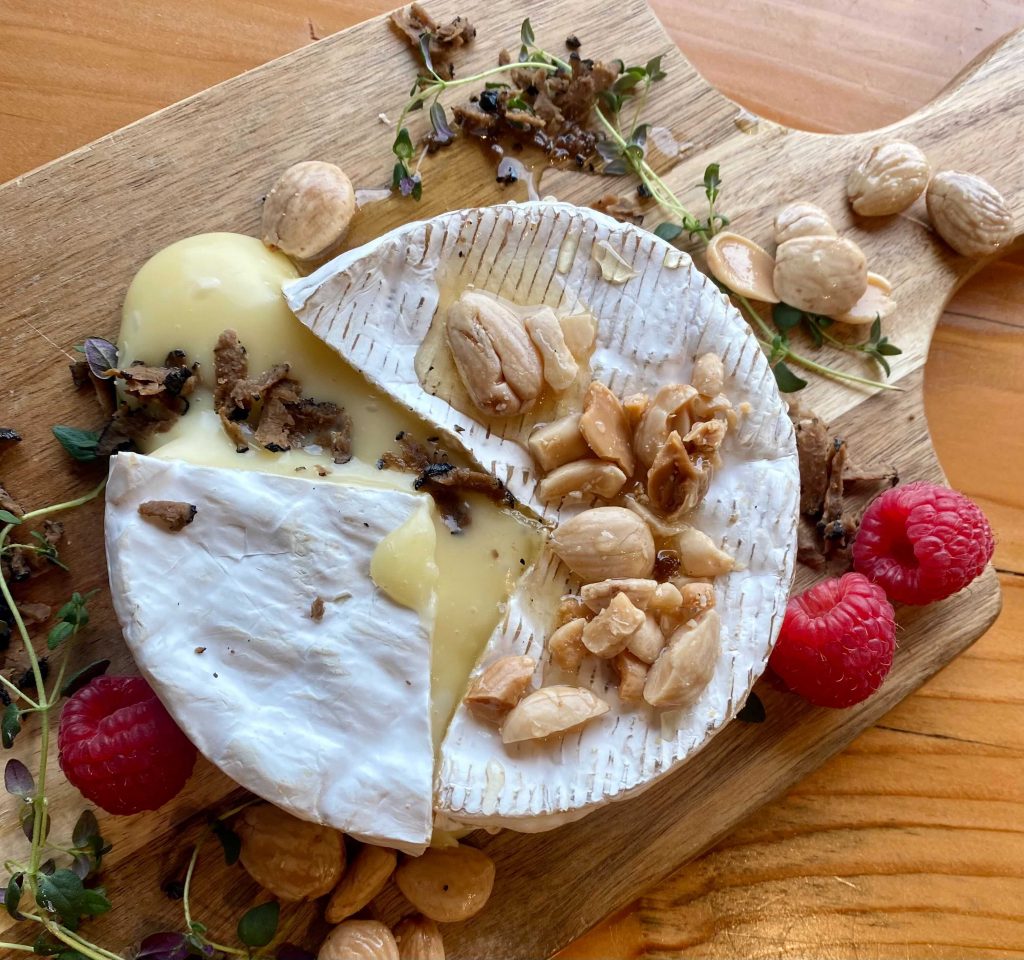 The Monthly Blend: Baked Camembert with Black Truffles, Marcona Almonds, and Rhododendron Honey.
Camembert is a small disc of surfaced-ripened cheese. In appearance, it's very much like Brie with its rumpled, blemish-speckled downy rind. And in flavor it is much more delicious, with a grassy tone and earthy richness that surpass those of Brie. Camembert is at its best from November until April and is considered at its peak when it is soft but not runny. Sickles steadfastly carries the handmade La Petite Reine. Producer: Gillot Dairy. Normandy, France. Cow Milk. Here's a fun fact: It takes two quarts of milk to make one Camembert
Here's What You'll Need: 1 8.8oz wheel of Camembert 3 tablespoons Rhododendron Honey ½ cup Marcona Almonds, roughly chopped ½ oz Regalis Preserved Black Truffle 1 tablespoon olive oil Freshly cracked black pepper
Here's What You'll Do: Set the Camembert out at room temperature. Leave it in its packaging, in an area free of drafts and excessive light. Go the full monty and leave it out for 24 hours. Preheat the oven at 350 degrees. Take Camembert out of its packaging and place on a cutting board. Using a sharp knife, pierce the rind and start to cut a circle on top of the cheese. Peel back the rind carefully, as you want to keep it in tack. Use a small spoon to scrape away a teaspoon of cheese. Set this scraped cheese on a small dish and snack away as you wait for your Camembert to bake! Finely grate a ½ oz of the black truffle over the exposed paste of the Camembert. Drizzle the olive oil on top and add a few cracks of black pepper. Cover the now seasoned paste with the circle of rind you removed earlier. Wrap the cheese in parchment paper and then tightly wrap in aluminum foil. Place the wrapped cheese on a baking sheet and bake for 20 minutes. Take the Camembert out of the oven and place on a cooling rack.
Allow it to sit for 10 minutes. Carefully remove the foil and the parchment paper and place the cheese on a serving dish. Garnish the cheese with Marcona Almonds and finish by drizzling the Rhododendron honey on top. Serve with plenty of bread, fresh pear slices, and breakfast radishes.
Eat what you love,
Sickles Cheesemongers