Red Tank in Red Bank! Interview with the Hyper-Local Brewery.
Red Tank Brewing Company is a family-owned & operated brewery on the banks of the mighty Navesink River in beautiful downtown Red Bank, NJ. Founded by husband and wife John & Lovina Arcara. Their craft beer utilizes the best local farm-to-table style ingredients they have to offer. The flavor and taste are as beautiful as their industrial tasting room. We were excited to interview John Arcana to get some more insight into their operation.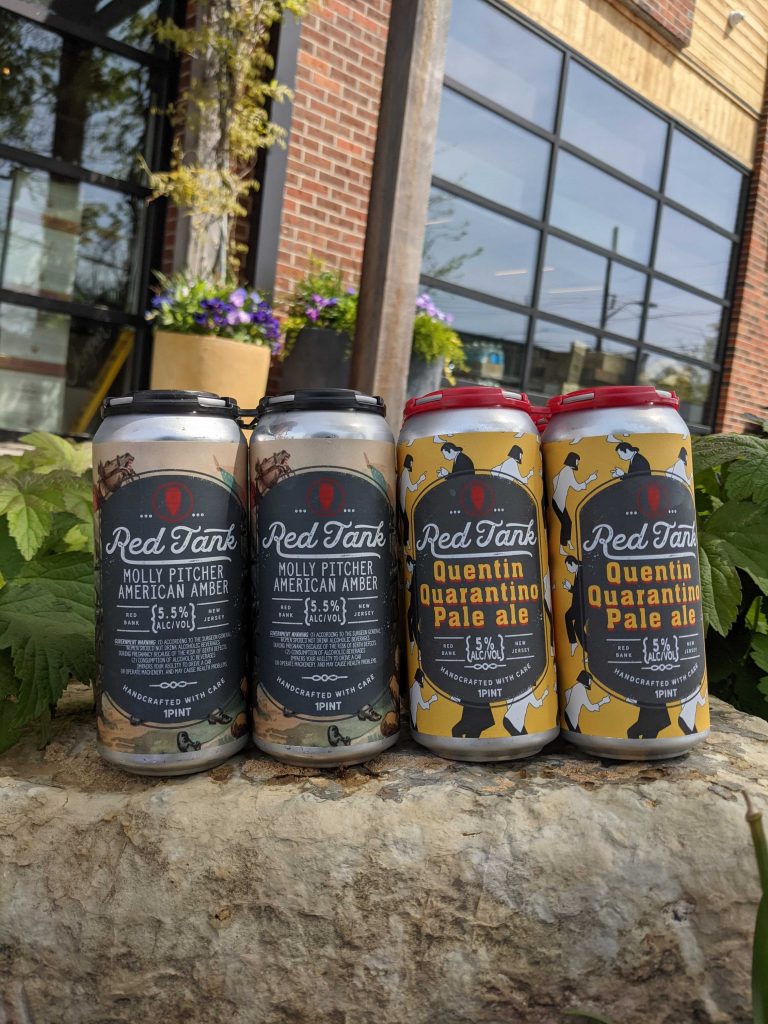 What made you want to start a brewery and what led you to open one that invites the public to come in and hang out?
We love all things alcohol. Whether it's the culture, the flavors, or the mystery. My wife Lovina and I are huge fans of the Brewery, Winery & Distillery scene. There were no breweries at the time that were designed to be a fun comfortable space with a great atmosphere. We would visit all of the local breweries and never felt welcomed and they were never a cool place to just sit and hang out. So, we decided to design our own.
How does the idea for a new brew start?
My manager Tom and brewer Travis and I have our fingers on the pulse of the beer scene. When we are looking at a new creation we get together & discuss what flavors & feelings we would want to tell about in these productions. I like to have items that can evoke emotion as well as fantastic flavors. We have some awesome Hard Seltzers coming out that will remind us of vacations in Italy & the tropics!
Can you talk about using local farm-to-table style ingredients in your brews, and the importance of keeping it local? And how do you keep it balanced with European imported ingredients?
We mostly use European imported grain. The gluten over there is not as cross-bred and doesn't cause sensitivities as much as some cheaper grain. We do use local fruits, vegetables & honey as well as local hops when available.
You describe your building and brand "industrial" look a lot, can you talk about how you ended up with that design/aesthetic?
Lovina and I love design and art. We wanted a space that was warm and inviting. We are photographers in our real-life so aesthetics are very important. We also built this in Red Bank and as you guys know, Red Bank is held to a high standard. We knew that if we were creating a brewery in downtown Red Bank it would have to be the hippest looking brewery around.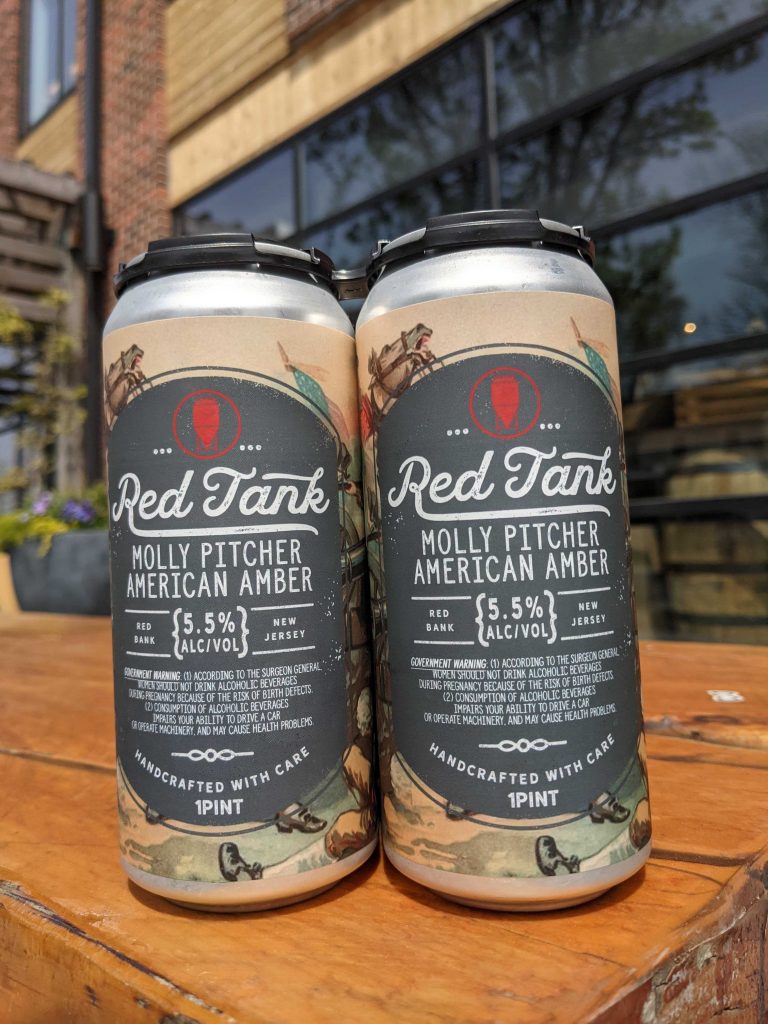 Now that things are starting to open back up slowly, which events are you looking forward to hosting again?
We miss having our punk rock bands play. We have slowly started to bring them back but with this ridiculous capacity limitation, it's not easy. We love the Red Bank Street Fair as well as all of the events our awesome town puts on.
What do you love about Red Bank, and what does it mean to you to own a brewery in Red Bank?
I was born & raised in Red Bank. We are so proud to be able to call a little piece of it our own. If you would have told me in the 90s when I was hanging around upstairs at The Downtown, that one day Lovina and I would own a building here & have a brewery in it? I would have laughed! It's amazing what you can accomplish. The people at the township are amazing and really made it so smooth for us to build our dream here. We live here, our kids go to school here, we have a photography business here for well over 20 years! We just love it.
We've seen you be very creative during the course of a pandemic, in terms of still being available for customers! How did you navigate that?
It hasn't been easy. We must pivot at every turn. Having a state being run the way it is right now, all business owners will tell you it hasn't been easy. We do whatever we can to keep our employees making ends meet.
Who are some of your favorite local breweries?
I guess Twin Lights, Carton, Kane!
In your opinion, what is a brew that no one should miss at Red Tank Brewing?
HAZY COSMIC JIVE IPA as you know is our best seller. Quentin Quarantino Pale ale is fantastic as well. We have 2 sours that we just release that are the most refreshing beers ever.