Smashburger: The Best Way to Make a Burger.
Here is the absolute best way to make a burger! The Smash Burger is a different but deeply delicious burger. Its origins did not start on either coast, it comes from Asheland, Kentucky. The original Dairy Cheer hamburger shop owner, Bill Culvertson, created the "smashburger" When his employee discovered that smashing the meat with a No. 10 bean can while grilling was a great way to get the best flavor into a burger. It was not invented by the chain you might know so well. With our fresh produce and butcher you can make the perfect smashburger at home.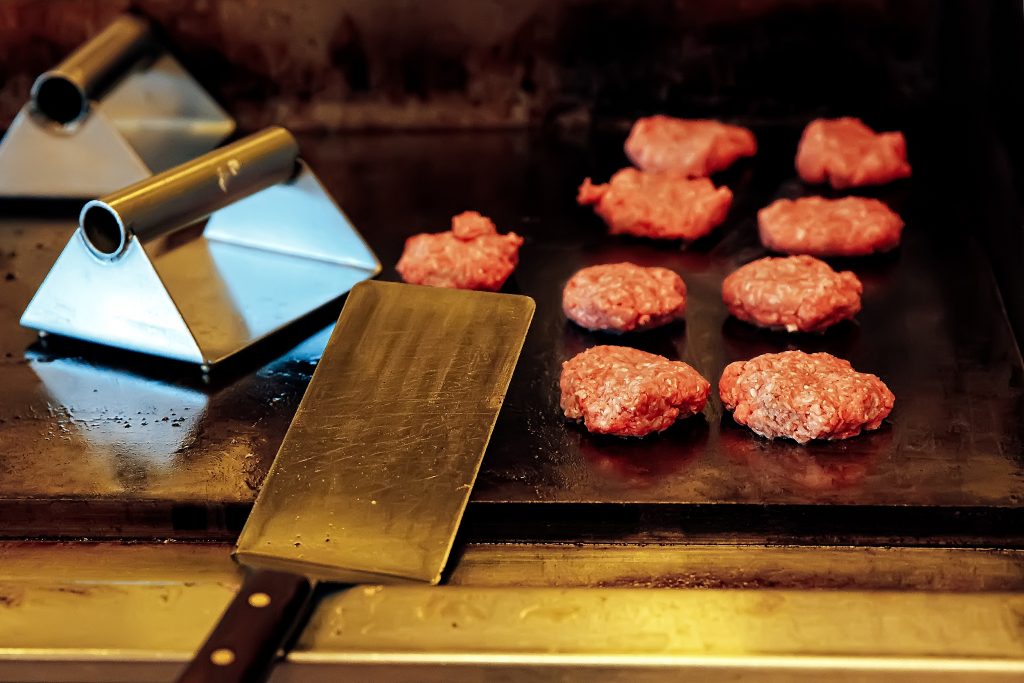 Get an 80/20 chuck and form it into a small ball. You should season the meat with salt , pepper and paprika beforehand. The typical sauce is a combination of mustard, ketchup, mayo, and relish. Since you'll be combining all of these there is no need to go all out on the condiments. Heinz products will be perfect! You can leave any out of those condiments but I promise it's a great topper for this burger. For cheese you can use your favorite, but American is highly recommended no need to get fancy with a Smashburger. After you oil up your skillet or griddle, most recipes recommend vegetable oil. You put your patties on the griddle and put parchment paper on top of them and press down and take the paper off. After 2-3 minutes depending on how high you heat it, flip it and cook to 1-2 minutes. These burgers cook quickly and remember to put the cheese on to let it melt on. 
The best bun for any burger but especially a smashburger is Arnold's Potato bun and remember to toast the inside of the buns on your skillet/griddle. With your sauce before on top of your bun, put on some pickles, tomato slices, and iceberg lettuce. For pickles we recommend B&G Kosher Whole Dill Pickles to slice into pickle chips. Use our Sickles' Own Bread and Butter Pickles! The vegetable topping is mainly there for some added flavor but mostly for texture purposes and a tender, flavorful mouthfeel.