The Good Stuff Bulletin: Week of Tuesday, December 28th, 2021 – Sunday, January 2nd. 2021 @ Sickles
Welcome to The Good Stuff Bulletin, a weekly blog to give updates on what is happening at the Sickles stores! We'll be discussing new products, delicious demos and tastings, events, community outreach, and more! As we move into 2022, we hope to keep you as posted as possible on all the Good Stuff at Sickles!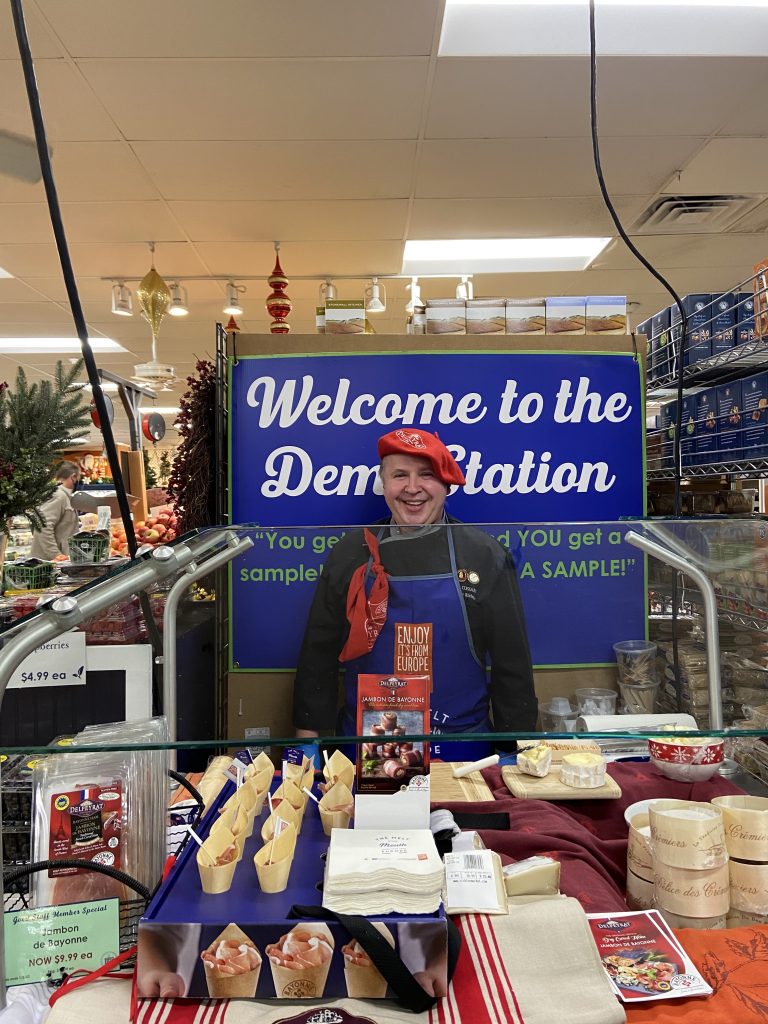 Demos and Tasting Schedule
Sickles Market Little Silver Demos:
Wednesday December 29th, 2021: Jambon De Bayonne with Hugh! 11:00 AM – 3:00 PM
Jambon de Bayonne is considered a gem of Southwest France. To have true "Jambon de Bayonne, PGI, (protected geographical indication)" an ancient process must be followed, Only local pork from PGI-certified pigs with mineral-rich salt from Salies-de-Bearn may be used. The result is a melt in your mouth, tender ham with deep flavor, and rich red color. This Jambon is special because it is cured naturally where the wind of the Pyrenees Mountains greets the air from the ocean. These hams develop their characteristics over 12 months. Add Jambon de Bayonne on a charcuterie board or as an ingredient in your favorite dishes! Hugh will also be at Sickles Red Bank from 3:00 – 6:00 PM!
Thursday, December 31st, 2021: Last Cheese Department DEMO of the Year!
We will be trying three different special products for the last cheese demon of 2021! Delice de Cremiers Triple Crème, Fine Cheese Co. Heritage Wheat Rounds, and Inna Jam Albion Strawberry Jam. Come finish out the year with these delicious goodies!
Bottles by Sickles Tastings:
Wednesday, December 30th, 2021: Classic Wine 12:00 PM – 3:00 PM: Classic wines will be back at Bottles by Sickles to sample a variety of delicious wines perfect for your New Year's Celebrations!
A Bottle we love right now! Misunderstood Whiskey: A blend of bourbon & American whiskey, aged in American oak barrels, and blended & bottled at 80 proof in Kentucky. Their ginger balances perfectly with the subtle sweetness of a high midwestern corn mash bill, making Misunderstood approachable for rookies, yet complex enough for connoisseurs. Misunderstood Whiskey is also both gluten-free & vegan! With a refreshingly smooth ginger finish, Misunderstood can be enjoyed neat, on the rocks, or in your favorite cocktail.
Community Outreach:
Together Sickles Customers and Team Members raised over $14,000 for Holiday Express and over $7,000 for Lunchbreak this Holiday season! Holiday Express's mission is to deliver music, food, gifts, financial support, and friendship to those with the greatest need for the gift of human kindness during the holiday season and throughout the year. Lunch Break freely provides food, clothing, life skills, and fellowship to those in need in Monmouth County and beyond. We are so happy we reached our fundraising goal to support these amazing organizations! Check out their social accounts and website to see how you can help!
Holiday Hours!:
We close early at 4:00 PM on New Year's Eve at both Sickles Locations including Bottles by Sickles! At all three stores we are closed on New Year's Day! The Day after New Year's Day on January 2nd, 2022 both Sickles locations are open from 9:00 AM – 4:00 PM, Bottles will be open from 10:00 AM – 4:00 PM.
Follow us on Social: @BottesbySickles @SicklesRedBank @SicklesMarket @SicklesCelebrates
Sign up for Bottles by Sickles V.I.P Newsletters!
Sign up for the Sickles Garden Club