Three Bottles Riot: Soviet-Punk Style Spirits!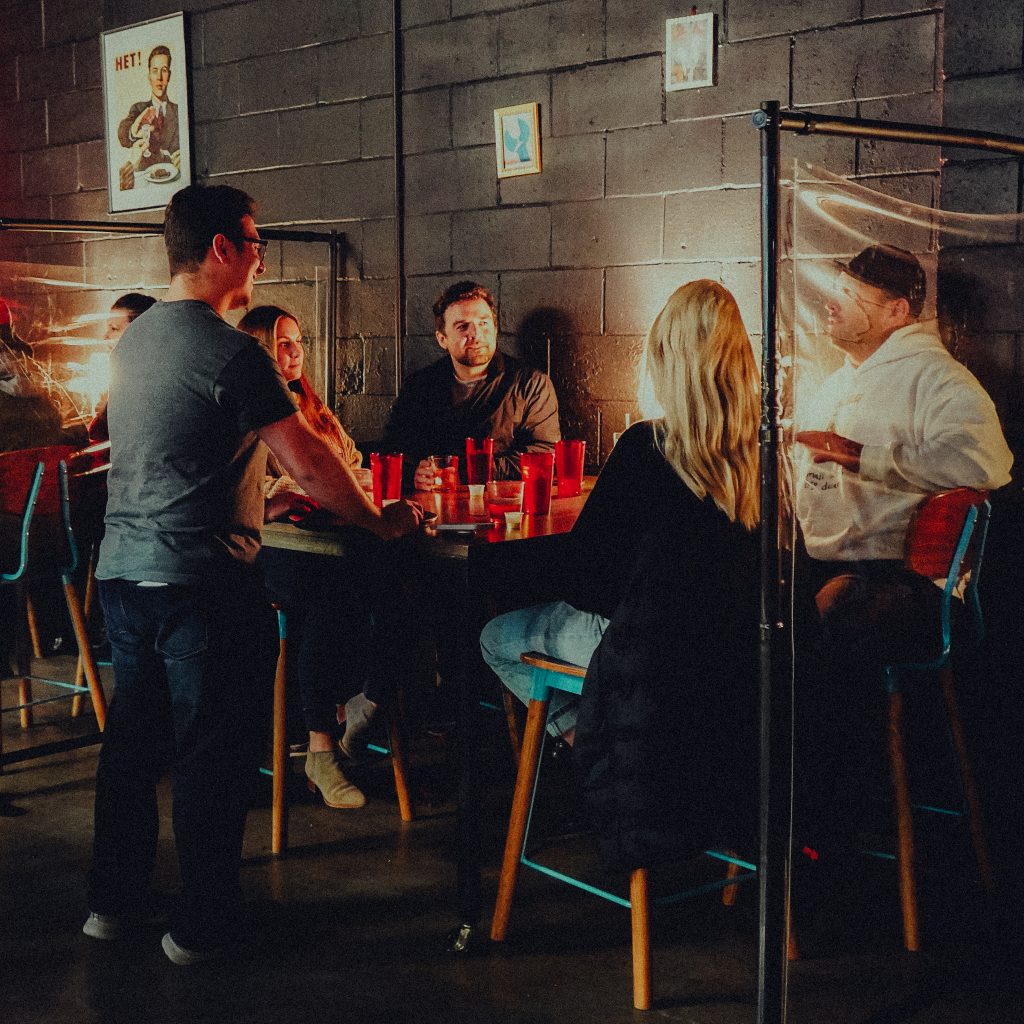 3BR Distillery is a producer of craft spirits featuring a Soviet-punk style from Keyport, NJ! The liquor they make is truly special and nothing like you've had before. Their spirits will become a staple of your lineup. We learned so much about why this company is so special.
How did the story of 3BR begin and how did it land in Keyport, NJ?
3BR started because of passion and family history. Twin brothers and co-CEOs Aleks and Maks Zhdanov were born in Russia, and though they grew up in New Jersey, they were always very aware of the shadow the Soviet Union and its legacy cast on their parents. It seemed inevitable that the culture and oppression had such an impact on their lives. Afraid of losing their first language, Aleks and Maks took Russian as a second major and helped run the Rutgers Russian club as President and Treasurer. In Rutgers Russian club, they met Yulia, now Head of Marketing, and Robert, now Chief Botanicalist and Head Mixologist. Will was a friend from high school and college and brought his efficiency engineer background to round off the team.
To put themselves through college, Aleks and Maks worked at restaurants where they grew an appreciation for craft food and beverage. They attended a wine-paired dinner event at The Frog And The Peach and wanted to explore making craft spirits, which led to many years of (alleged!) moonshining in order to get the quality that they wanted within a student budget. Simultaneously, they learned that their maternal grandfather secretly distilled a spirit made from split-peas during the Soviet soft prohibition. This growing passion for craft spirits and family recipes led to the seeds of what would eventually become 3BR.
We opened our doors in Keyport because of the support they showed us from the beginning. Craft distillery licenses are hard enough to obtain on the state and federal level, so we wanted the town to truly be behind us. Keyport welcomed us with open arms, helped us along the way, and even found our building for us. We couldn't have dreamed of a better partnership.
How did you end up finding out about your Grandfather's recipe?
We didn't even know that there was a Soviet prohibition, let alone that Aleks and Maks' grandfather was illegally making such a unique spirit during the time. One day, Mama Z came home to find Aleks and Maks (allegedly) moonshining in the basement and said, in Russian of course, "That's weird, your grandfather did this as well."
She elaborated slightly, telling them about the soft prohibition and how her father used peas, before telling them to ask their grandmother for more details. They thought that there is no way that he was using peas, no one in the world is doing that. After their grandmother confirmed this, she also was able to more or less pass down the recipe since she always helped Grandfather Oleg out.
Can you talk us through the process of your garden pea spirits, the MENDEL and GOROVKA?
Our grandfather was mostly using peas to make his moonshine because of availability and because everyone liked the taste. Because peas are not easy to use, he added as much sugar as he could within the rationed amount in order to get his yields up. Once we knew we wanted to continue our family legacy, we had to dive deep into every bit of research we could find about peas and fermentation in order to make a product that is 100% made from peas while still staying true to his recipe. We settled on a mix of malted and unmalted peas, with the malted peas being made in-house for the first 6 months of being open. Everyone I've talked to about this in the brewery and distillery industries was shocked when I tell them about the malting process since it is notoriously time-consuming and laborious, but the flavor difference and the enzymatic activity were very much needed and worth it. Now our peas are malted at the one and only Rabbit Hill Farm in South Jersey, making our lives a little easier and adding more consistency. We take this same recipe and use it for both of our pea-based spirits.
The closest spirit to what our grandfather was making is GOROVKA, a pot-distilled version distilled to the same rules of a whiskey, thus keeping every little bit of flavor from the peas. This spirit is very important to us, so we started a 133 gallon Solera vat barrel that will contain at least a drop of the very first run of GOROVKA while aging and becoming more sophisticated every moment it is in the barrel.
MENDEL, on the other hand, was unexpected. We didn't know just how popular GOROVKA would be, and it was cost-effective for us to buy our peas in bulk, so we decided to try to make our vodka from the same recipe. The only difference is that vodka legally needs to be distilled to 95 percent abv to be considered "neutral". With that said, our MENDEL vodka is nothing like other vodkas. It has a very distinct vegetal, earthy taste that is a true testament to how much flavor is in peas.
How did the SOCHNY come along?
SOCHNY, like everything else, came out of endless experimentation and our interest in capturing some of the nuances of tequila and mezcal while being very distinctly different. It all started with the realization that agave nectar (the only form of agave available in NJ) is very flavorless because it is mostly processed to become a sweetener. But for our uses, we wanted to make something that had all the vegetal and earthy notes of good tequila, especially when it comes to cocktail use.
So we started experimenting with various additions and took a play out of a brewers handbook and went for a combination of hops. And then to cut the sweetness every IPA drinker is familiar with, we also included some bitter orange peel. These ingredients being combined during the cooking/fermentation process blend together with the agave to create something more natural tasting and very distinctly 3BR. SOCHNY means juicy in Russian, which makes sense for this uniquely juicy (like an IPA…get it?) spirit.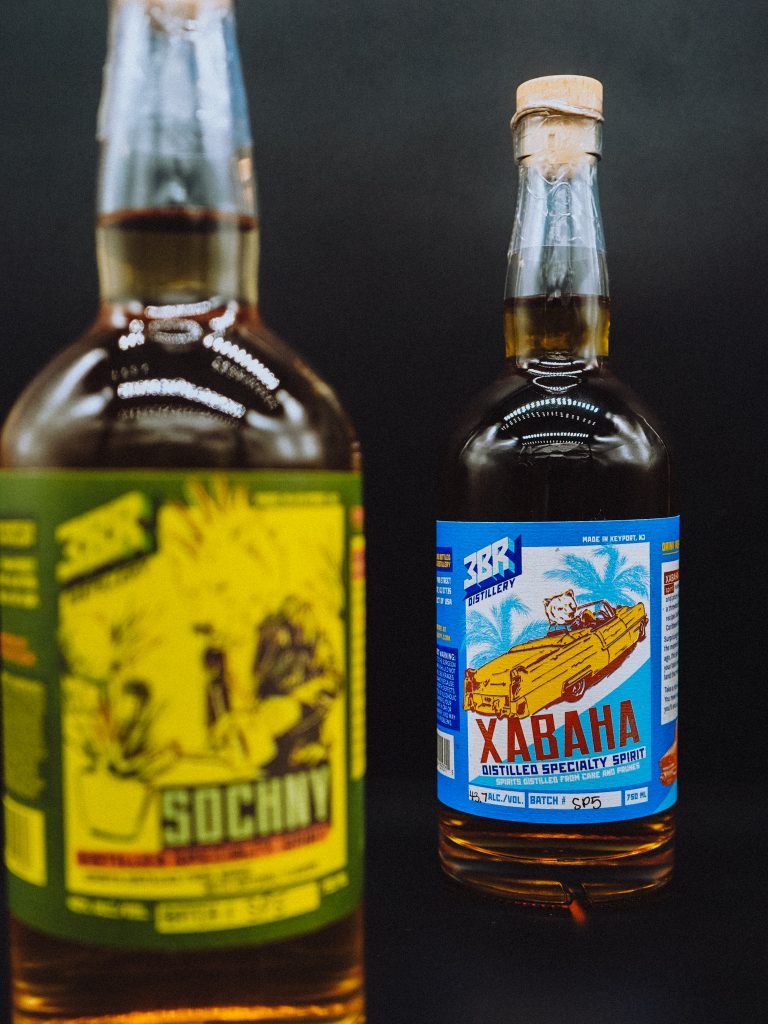 Can you talk about XABAHA and the history of Soviet recipes based on Caribbean spirit?
XABAHA, unlike the SOCHNY, is a nod towards a more historical context. Due to the Soviet Union's relationship with Cuba, Havana Club Rum (when it was still made in Cuba) was available to the Soviet public and there was enough love for the spirit that the Soviet Union explored making their own rum. Because they were imitating Cuban rum made from molasses and they were thousands of miles from a molasses trade, the Soviet Union needed to get creative, introducing what they called rum (but would not be legally considered a rum) made from a combination of prune juice and sugar cane juice from Eastern Asia. This spirit, while highly acclaimed outside the Soviet Union, died out very quickly due to the significantly higher cost to the Soviet person who would rather just buy cheap vodka. But it lives on with 3BR Distillery's interpretation. It is named after the spirit that originally inspired this Soviet "Rum" — Havana but spelled in Cyrillic letters.
How did you choose the names for your spirits? We know MENDEL is dedicated to both Dmitri Mendeleev and Gregor Mendel. Are there future plans to dedicate any future Spirits to other figures? Maybe a Miss Pavlichenko whiskey!
Surprisingly the naming process is very quick and instinctual, though there have been a few that have gone through more extensive workshopping. Head Distiller Aleks normally makes a quick judgment call when registering the spirit. Even if not everyone loves the name in the beginning, they all grow in fondness the longer we use them. Nothing is off the table in terms of names as long as they can be somehow tied back to the spirit. Keep an eye out for more to come!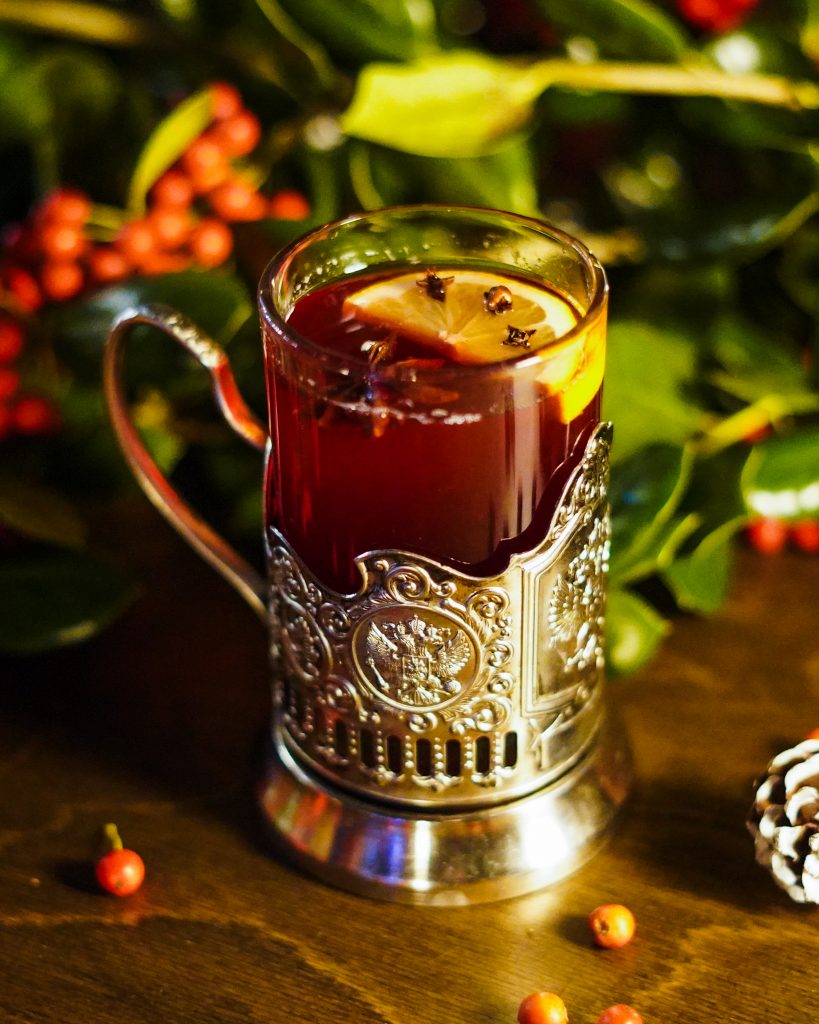 All the cocktails at your establishment are amazing. What is the process for cocktail creation? Does it start with Russian inspiration or is that added along the way?
Our head mixologist Robert Mattera is a wizard with flavors. As a Ph.D. candidate plant geneticist and basil expert, he came into this role with absolutely no bartending experience, just a great palette, and instinct for flavor. With Rob's brain and an endless number of cool and exotic Soviet/Russian ingredients, the cocktails almost made themselves. Most of the time, we are thinking up ways to make a specific ingredient work and in the process find multiple super unique tasting cocktails, some of which we release and many we hold on to for future releases. Trust us when we say we have almost unlimited ideas.
What do you like to eat with your unique Spirits? Can you share some examples?
We find that our spirits pair well with a multitude of different foods because our spirits are all so different. We would be remiss not to say that MENDEL goes amazingly with pickles or other salty-savory food. SOCHNY is a great stand-in for tequila with Central and South American food, especially anything spicy. XABAHA drinks similarly to a rum/brandy and is a great after-dinner dessert option. GOROVKA is definitely a sipping spirit, especially at the 55% ABV of the Solera edition. In our experience, it pairs best with a cigar and a fire pit, especially on a cold autumnal or wintry day because it warms you going down. It's technically not food, but after a big meal sometimes you want to just relax and sip on something, and nothing is better for that than GOROVKA.
Read more about 3BR here!
Read more of our interview blogs here!